This is The Body Shop's new lip butter in partnership with MTV and proceeds will be used to support the 2009 campaign for raising awareness on HIV and AIDS.
This fact alone is what made me buy this one over the Cherry which was the one I originally went in for and I'm glad I did cause I absolutely adore it.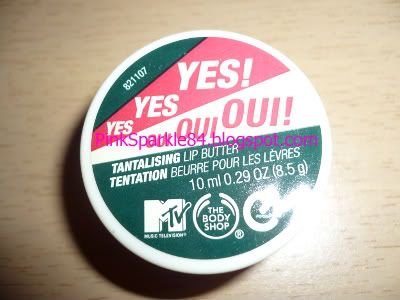 The scent is fabulous and it's the first thing you notice, it's supposed to be dragon fruit however I've never smelled one of those before, the best way I can describe it is a combination of passion fruit and pineapple, it's absolutely mouthwatering.
Texture is sort of a thick cream it's not slick or slippy and it's not waxy either the best way I can describe it is super thick Nivea Cream, it actually moisturises my lips and honestly there are very few that do, if I apply this before bed I wake up with full plump lips that actually stay that way during the day.
Something I wasn't expecting is that I would like the color it gives my lips because if you look at the picture below it's white.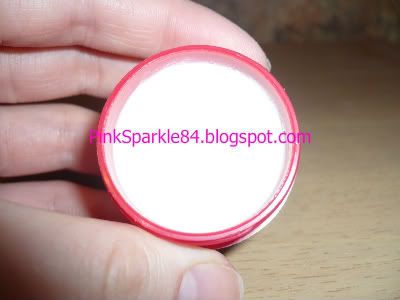 On my moderately pigmented lips it turns out a pretty milky pink and I actually find myself wearing this on it's own in place of lipstick and gloss.I also like to use it over nude lipsticks to give a more peachy tint and to change a bright shade into a pastel one.
This is limited edition so I'm gonna make sure I stock up before it dissapears and I'm tempted to also try the cherry as that one had a slight pink tint.
It's £5 well spent, fantastic lip balm and you're giving money to charity.