Today was a very successful shopping trip indeed, I usually have the hardest time finding clothes and shoes that I like or ones that fit properly.
I don't usually buy much from Topshop because their sizes run quite big and a lot of the time they have usually run out of the one I want.
As for the Soap & Glory I blame Zoella, she did a post on it a few days ago and the stuff she got looked relly nice so I thought I'd give it a go.
Petite black trowsers for work.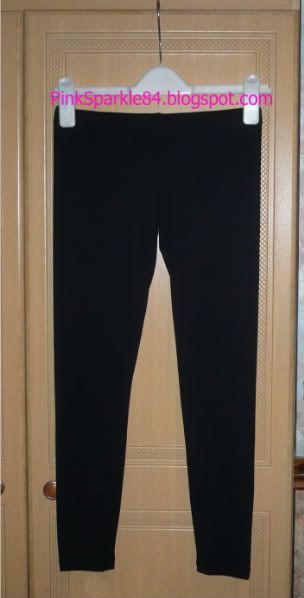 Petite black leggings, I stocked up and got 2 pairs.
Pale grey t-shirt to wear with leggings.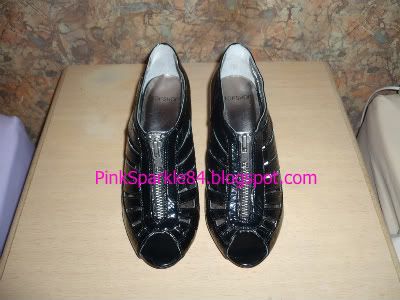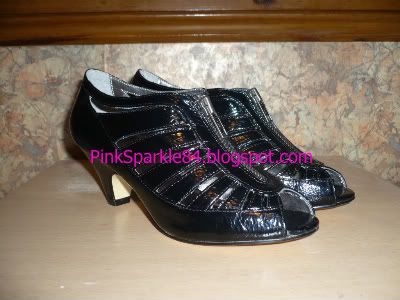 My favourite purchase of the day is these gorgeous black patent leather shoes, they are super comfy and have a reasonable heel so I can still walk in them.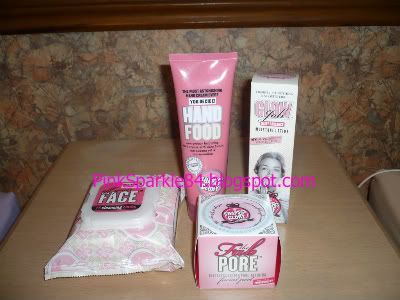 Off Your Face Cleansing Cloths, supposed to cleanse, tone and exfoliate all in one.
Hand Food Hand Cream, I've had this before and it's a really good handcream but the scent is so sickly sweet. I'll be using it before bed so I'm not really gonna notice.
Glow Job Daily Radiance Moisture Lotion, funny name aside it actually does give skin a light tan, can't wait to try this tommorow.
The Fab Pore Intensive Action Pore Refining Facial Peel, basically a deep cleansing mask I shall be using this shortly and will report back with my thoughts.