I don't have that many favourites this month as I've generally not stuck to using anything consistently and have swapped and changed products quite a lot.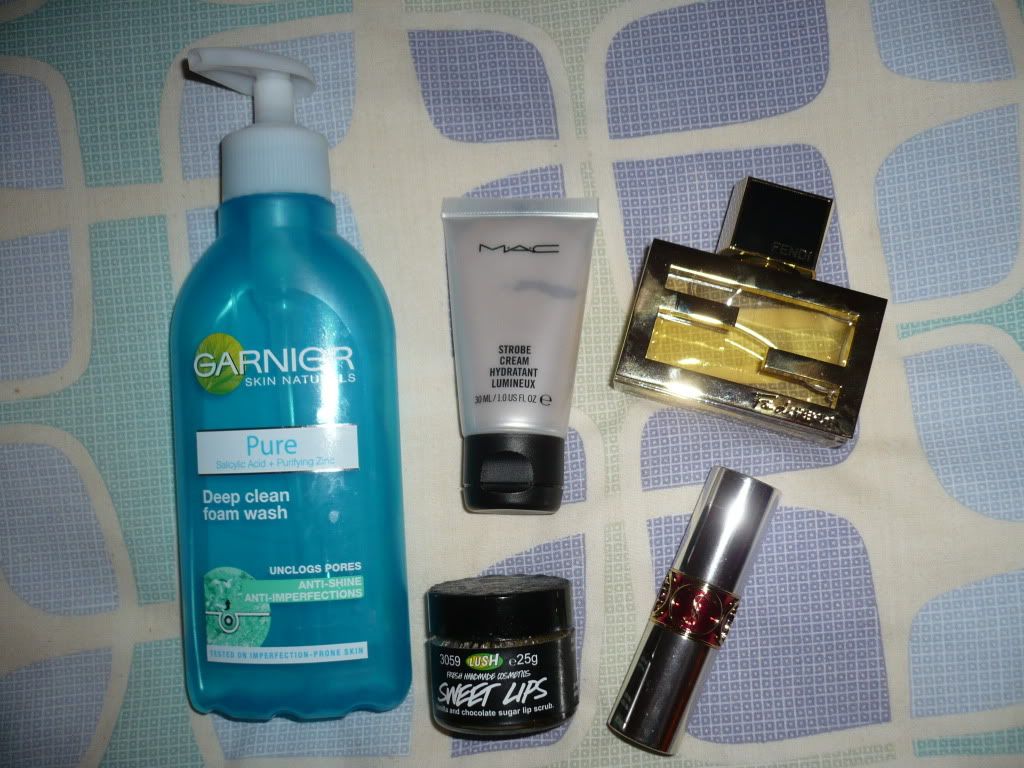 Garnier Pure
An old favourite, I always find myself reaching for this in the warmer months as it deep cleanses and refreshes my skin.
MAC Strobe Cream
Nice light texture, easily absorbed and adds a subtle radiant sheen to the skin.
I find it works well as a brightening primer too.
Lush Sweet Lips Lip Scrub
My lips have been so dry this past week and this as really helped get rid of any rough, dry skin and help my lipstick go on smoother.
Tastes nice too so that a bonus!
YSL Volupte Sheer Candy
I love these, nice sheer juicy looking shades, feel nice and light, not sticky and smell so good.
I do find you have to reapply them quite a lot and they aren't as moisturising as I would like them to be but I love them all the same.
Fan Di Fendy
One of the nicest perfume launches of the year!
It's a nice, light, fruity floral with a slightly powdery dry down, I'm not going to say to much about it in this post though as full review is coming soon.

What were you're July Favourites?