I have almost as much blush as I have lipstick so again this was very hard for me to choose.
I obviously love NARS when it come to blush and personally I think they make the best ones on the market, powder and cream.
Swatches are from left to right, Albatross isn't swatched: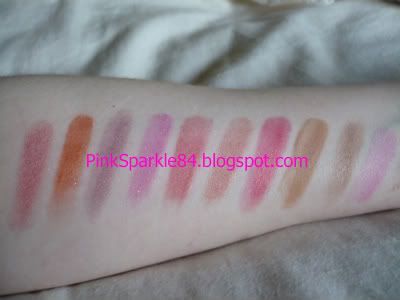 NARS Orgasm
NARS Taj Mahal
NARS Sin
NARS Angelika
NARS Torrid
Nars Luster
NARS Cactus Flower
Chanel Bronze Universel
NARS Laguna
MAC Mineralize Blush in Pleasantry
I'm also gonna add NARS Albatross as an extra 11th item, I know it's cheating but technically it's not a blush or a bronzer and I love it so much I thought it deserved a mention.