Yes another haul, sale day at work means me spending money and I don't feel too bad as I got my staff discount on most of the stuff I bought.
I also bought some clothes but it's just basic boring stuff so I wont even bother showing it.
Lets start with the drug store stuff: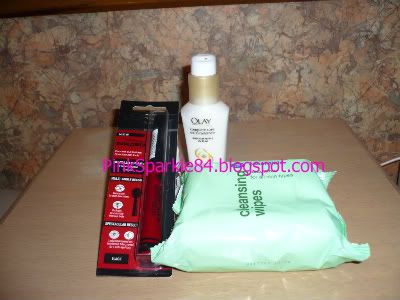 L'Oreal Telescopic Explosion Mascara: it as a little ball applicator sort of like the Givenchy one, to early to say if I like it yet as I've only used it once.
Olay Complete Care Multi-Radiance Daily Illuminating UV Fluid: love this as it's light and easily absorbed, gives a nice glow without being too shimmery and it as SPF15.
Boots Cucumber Cleansing Wipes: these were on offer two packs for £4 however I need at least 2 to remove my make up, they sting my eyes and I don't like the smell, I love my MAC Wipes and I think I'll stick with them in the future.
Barry M Nail Paint in #304 Mint Green: been waiting ages for this shade to it the shops and I love it, the perfect color for spring and summer.
Barry M Nail Paint in #300 Acid Yellow: this is the first polish by Barry M that I dislike, the texture is like water and it streak even after 2 coats.
Chanel: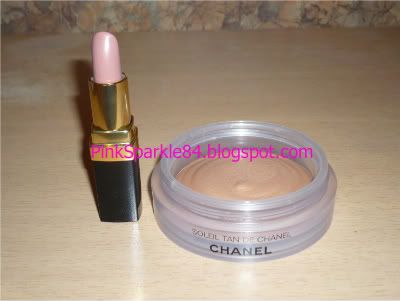 Aqualumiere Lipstick in Positano: great color in the tube but it hardly shows up on my lips and as the lasting power of water, also it dries my lips out to the point were they flake and feel sore.
Bronze Universel Bronzing Make Up Base: love this product so much more than both of my NARS Bronzers, it's sheer but buildable being a cream product and it gives me a more realistic tanned effect.
Elemis:
This is the first time trying Elemis products and they are fast becoming my favourite for skincare.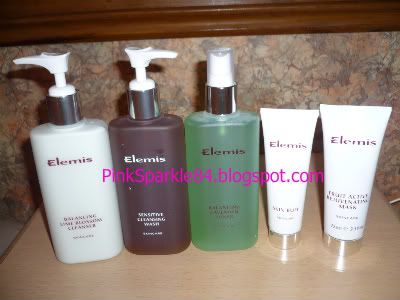 Balancing Lime Blossom Cleanser: melts make-up off fast and doesn't leave my skin feeling oily like most cleansers can.
Sensitive Cleansing Wash: haven't tried this yet but I'm sure it's wonderful.
Balancing Lavender Toner: love that it's in a spray and it doesn't leave my skin sticky, feels very calming on the skin.
Skin Buff: the best exfoliator ever my skin feels so smooth after I've used this.
Fruit Active Rejuvenating Mask: deep cleansing but at the same time it doesn't dry out my skin.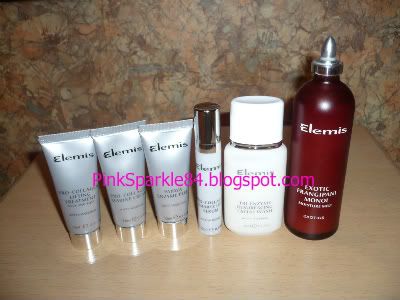 They have an offer on at the moment were if you buy 2 products you get to choose 5 travel sizes from a selection of 10 and buy a 3rd and you'll receive a full sized bottle of their Frangipani Moisture Melt.
I've wanted to try their Pro Collagen range for a while but it's so expensive and I feel I'm still a little to young to be using these on a regular basis but the travel sizes are the perfect way of trying out a product and giving skin a boost.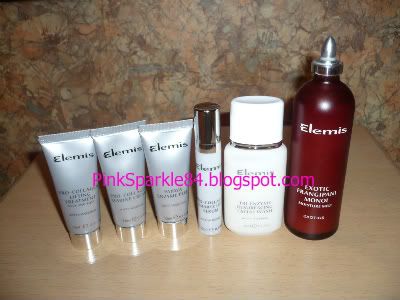 Pro Collagen Lifting Treatment for Neck and Bust: I like this better than I thought I would, it leaves skin very smooth and plump.
Pro Collagen Marine Cream: this is my HG skin cream it adds the perfect amount of moisture, smells heavenly and I swear my skin is so much more radiant since I've started using this. Only negative is it doesn't have built in SPF.
Pro Collagen Quartz Lift Serum: not sure I like this yet, I don't see any additional benefits from this than when I use the Marine Cream on it's own.
Tri-Enzyme Resurfacing Facial Wash: better than my old glycolic wash, it exfoliates just as well but is super gentle on skin.
Exotic Frangipani Monoi Moisture Melt: the most luxurious body treatment on the market IMO, smells gorgeous and it sinks in fast and it can be used as an hair treatment and as cuticle oil too.
Perfume: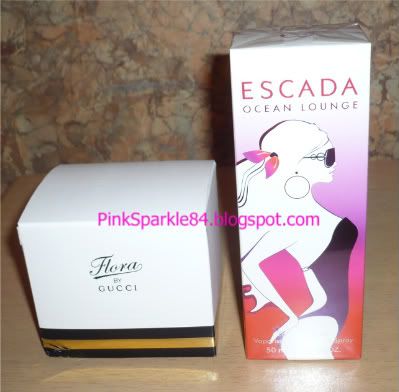 Gucci Flora
Escada Ocean Lounge
Lastly MAC: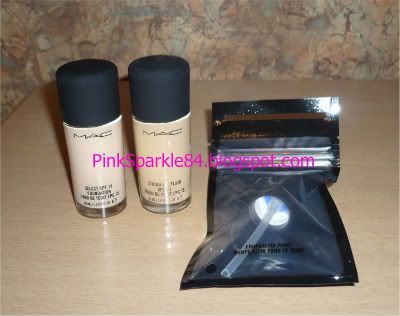 Select SPF 15 in NC20
Studio Fix Fluid in NC20
Foundation Pump
I still have not found my perfect foundation so I thought I'd give these a try, actually that's a lie I've tried Studio Fix Fluid before and it was okay but I needed more coverage at the time.
I might have to exchange it for the NC15 because I think it's slightly too dark, you can even tell in the picture that the Select SPF is a shade lighter even though the shade number is the same.