Barry M has recently launched 3 brand new shades of their popular crackle polish: a pink, a blue and a white.
White Frost is a opaque white crackle polish with superb coverage, it's not watery or thin at all and shows up has a true white even over bright or dark colors.
I applied White Frost over Nails Inc Malibu Mojito which is a bright cream finish turquoise.
Artificial Light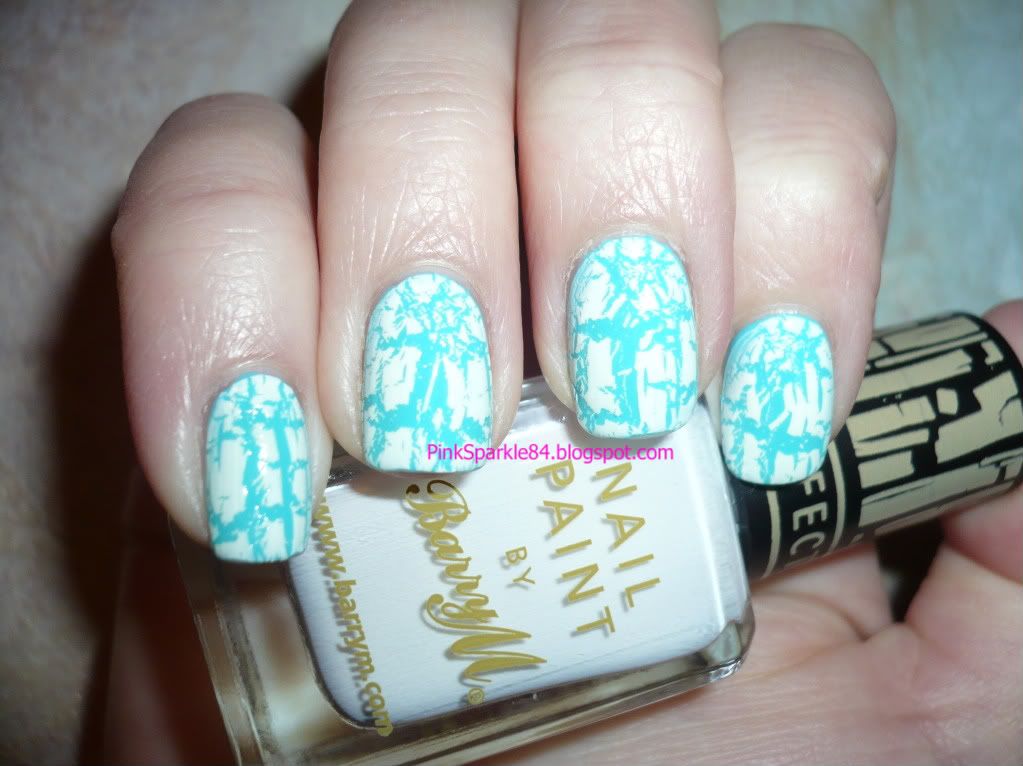 Day Light-No Top Coat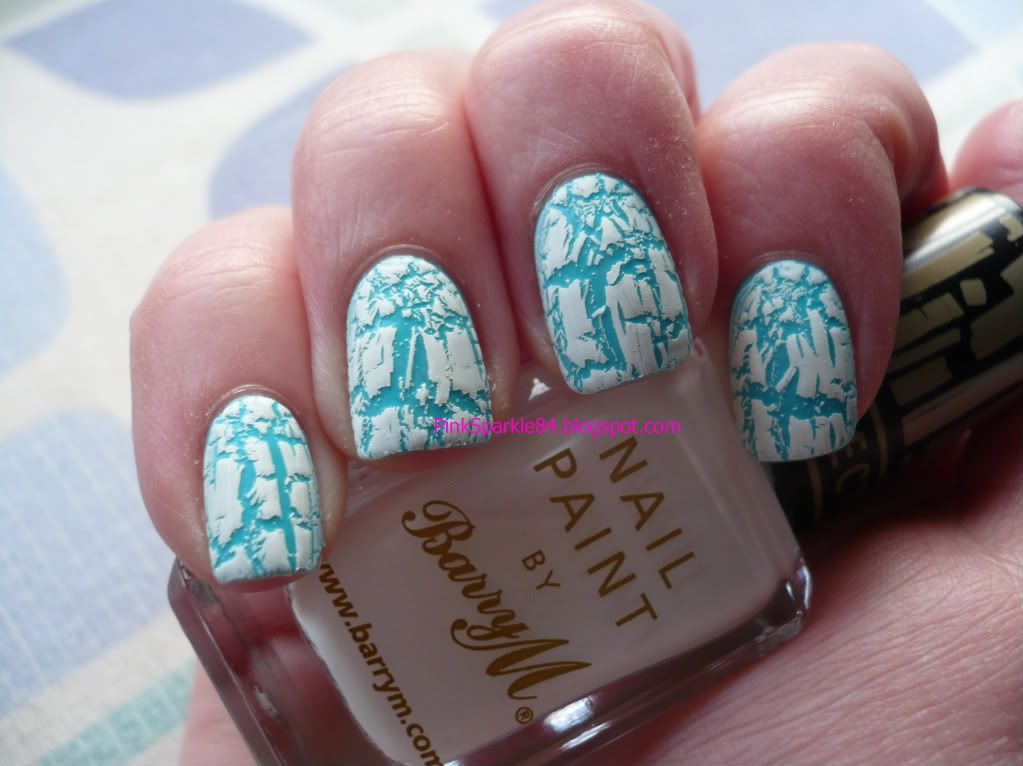 Day Light-Top Coat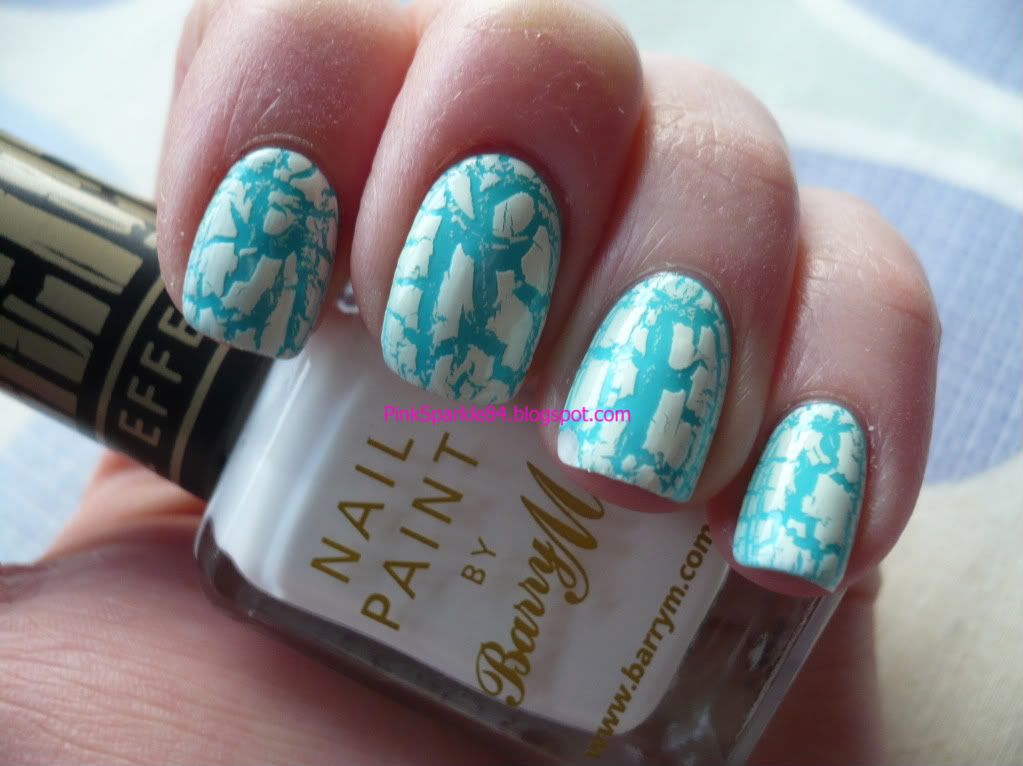 I found White Frost really easy to apply, normally Barry M's crackle polishes are quite tricky to apply because they dry so fast but this one went on smoothly.
I find it's best to use quite a thick coat otherwise the crackle effect is much smaller and you don't get to see has much of the base color.
You need to use a top coat with all of the Instant Nail Effects has they dry matte, I find Seche Vite to be the best as it also helps to smooth out the bumpy texture.