I know I'm late to this one and a lot of bloggers have already talked about it but I feel I need to also mention it as it's truly a beautiful color.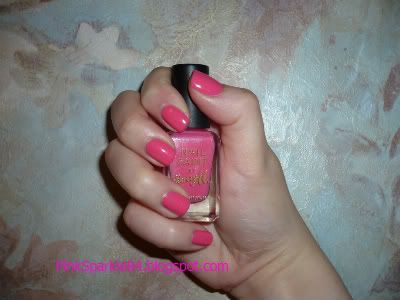 Pink Flamingo is a vivid creamy pink that as a coral undertone, it's bright but not fluorescent and very wearable, these sort of shades tend to suit most people.
Like all Barry M nail polishes they go on smoothly and evenly, they don't streak, dry fast and last well without chipping.
I've been wearing it at much as possible and I love it, it's very similar to Nails Inc's Brook Street which as been discontinued and it's a bargain at only £2.95.