I bought this after reading about it on lollipop26's blog, she gave it the most glowing review and said it was an absolute favourite of hers.
I'm easily persuaded so I spent the £30.34 to get me my own pot.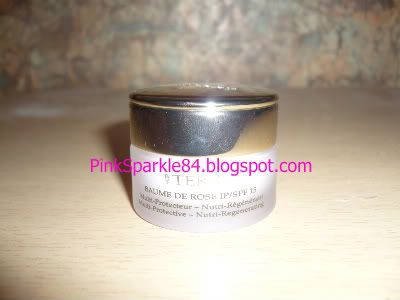 I've been using it for about a month now and while I like the product and will use it all up I don't think it's a must have but more of a nice luxury.
First of all I love the smell, it a fairly strong sweet rose scent but it's not to overpowering so if your not a fan of floral or you are scent-sensitive you may want to give this a miss.
The color is also gorgeous, a light baby pink but when applied to the lips it as this cool violet iridescence that makes lips look plumper and the pigmentation more even.
Texture is light and not greasy and it really does moisturise well, if I apply this before bedtime I find by morning my lips are nicely prepped for lipstick however I tend to use this more on it's own, as a lipgloss in place of lipstick or under matte lipsticks to give a little slip.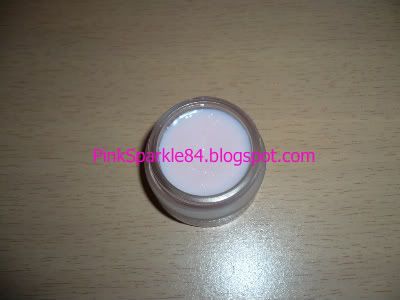 The only negative thing I can say about this product is the packaging, it glass so it's easily breakable and the lid on mine is coming apart, which is not impressive considering how expensive this product is.
If you have a spare £31 lying about this is a nice balm to have however it's not essential, I love my The Body Shop Yes Yes Yes Tantalising lip Butter just as much and it's only £5 and all the profits go to charity.