Elie Saab Le Parfum is the Lebanese designer's first foray into the world of perfume and a very nice one at that!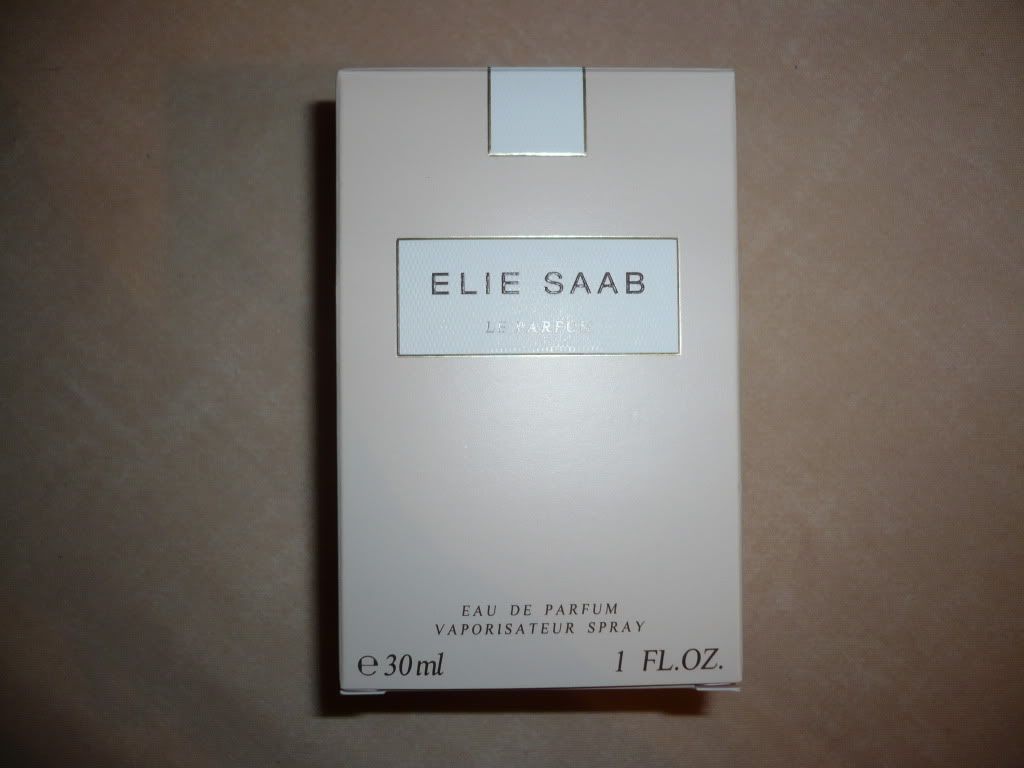 It's notes are:
Top Notes: African Orange Flower
Middle Notes: Jasmine
Base Notes: Patchouli, Virginia Cedar, Rose, White Honey
I wasn't expecting to like this at all as I'm normally a fan of fruity, sweet scents and while this is still quite sweet it's very much a strong white floral but not in an overpowering way.
At first spritz you are hit with a strong note of orange blossom followed a few minutes later by the jasmine and finally settling down to a soft and subtle sweet honey scent, it's soft and feminine and very appropriate for day wear.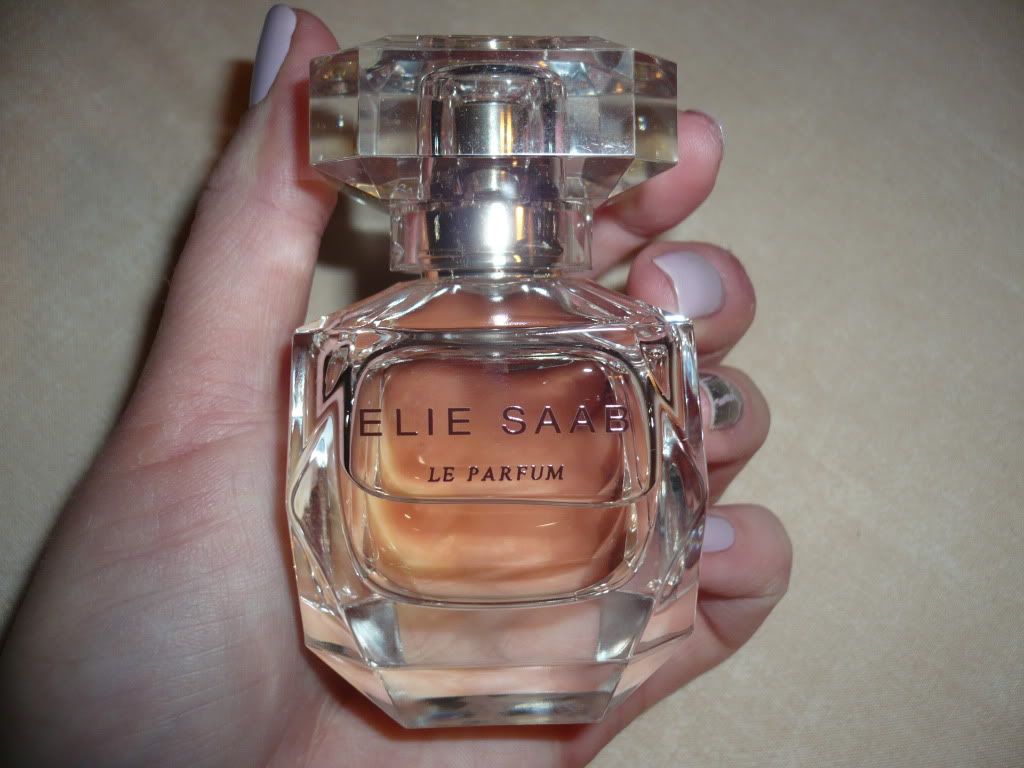 I also absolutely adore the bottle which is very simple in design but looks very classy and expensive and the little 30ml bottle is simply adorable.
I think anyone who likes similar fragrances such as Michael Kors Very Hollywood or Narcissus Rodriguez would love Elie Saab and it would make the perfect Christmas gift.