I'm such a sucker for a pretty highlighter so when this one caught my a eye a few month ago I new I had to have it just based on the way it looked, little did I know how amazing of an highlighter this is and sadly a limited edition one, Estee Lauder you need to make this permanent!!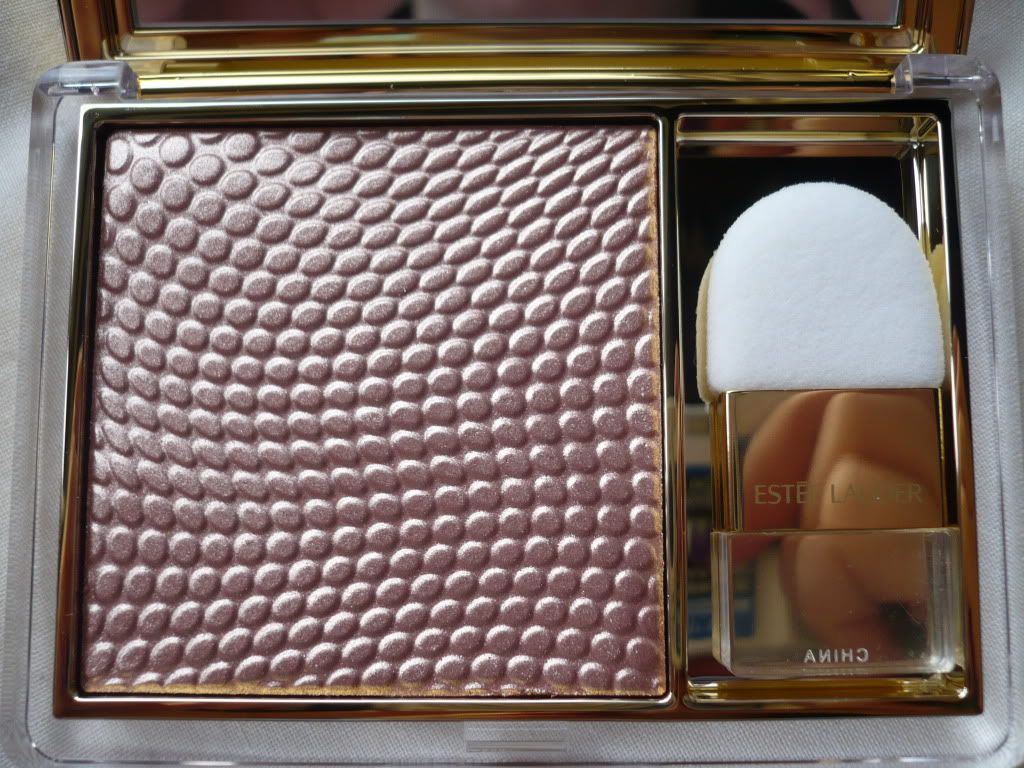 It's imparts the most perfect rose gold sheen to the skin and gives that lit within glow, there no chunky glitter or garish shimmer and it applies effortlessly without looking overdone.
It's great as an eyeshadow too!
If you can still find this at your local Estee Lauder counter I highly suggest you get it while you can because it's quite simply the best highlighter ever!