I was quite good with Chanel's latest collection and restrained myself and only bought two things (might go back for the blush), those two items were Mirifique Illusion D'Ombre Eyeshadow and Graphite Nail Polish.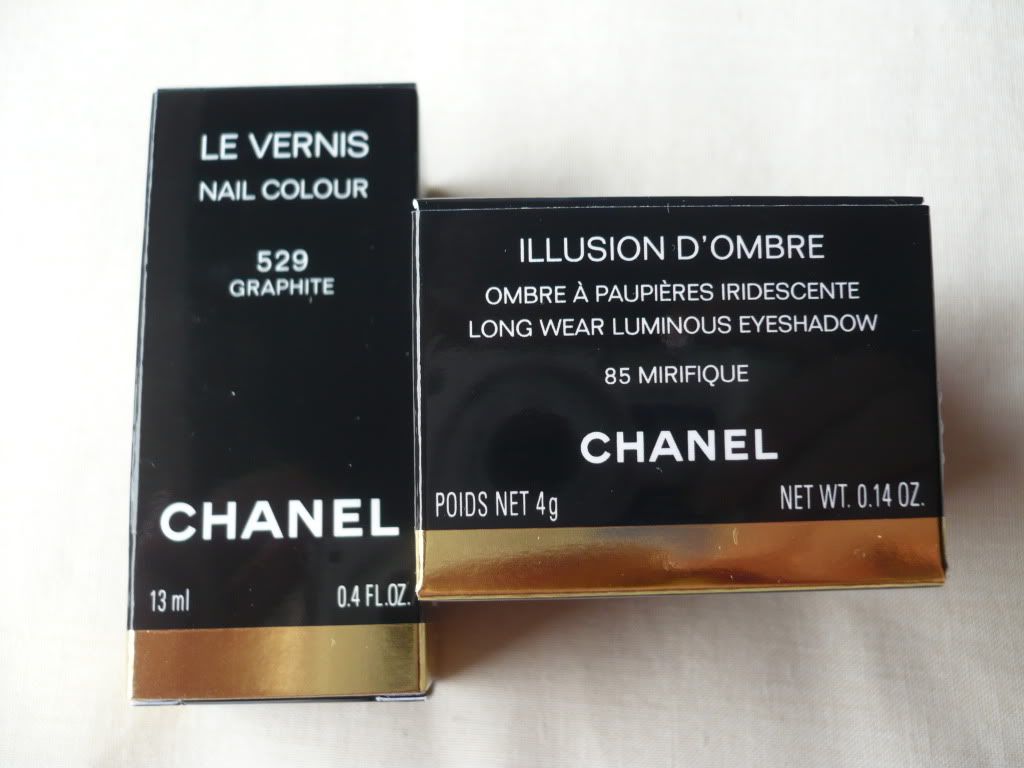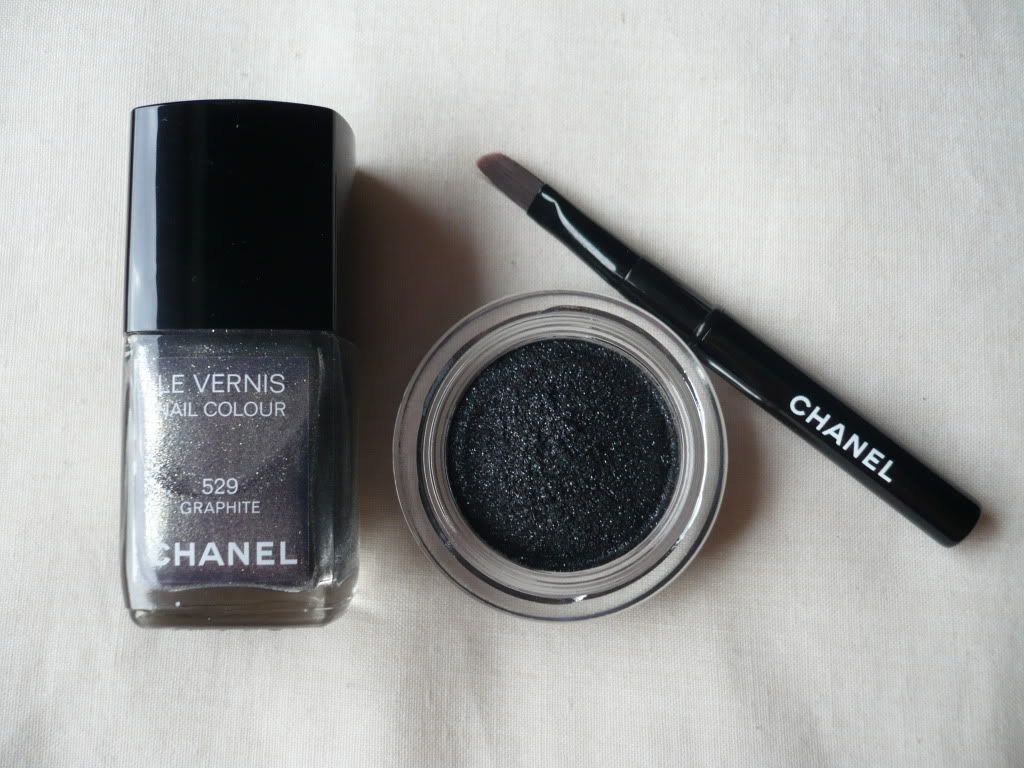 The new Illusion D'Ombre Eyeshadows have a gel based formula but set to a powder, the texture is quite weird, sort of spongy but it spreads easily and once it's dry it doesn't move easily.
I find it best if you apply with a flat brush and build up slowly, it can be sheered out to give a softer look or packed on for a more intense look.
All 6 shades are beautiful but this is the one that I knew I wanted by just looking at the promo pictures, it's gorgeous a deep black with loads of sparkly shimmer, it's amazing.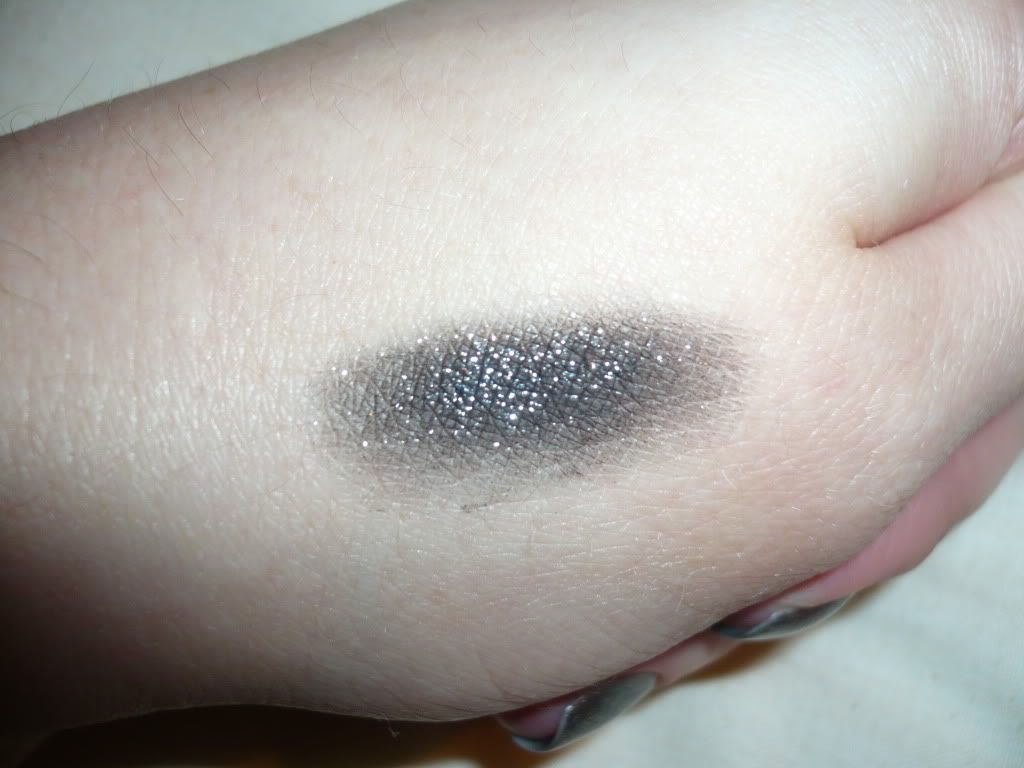 Graphite nail polish is a deep metallic silver shade with gold shimmer it sort of looks like a dirty silver/gold, I've never seen this sort of shade before.
Like all Chanel polishes it's expensive but the quality makes it worth it, it applies smoothly and looks completely opaque in two coats.
I've had it on for 5 days now and I only have two tiny little chips so it lasts really well too.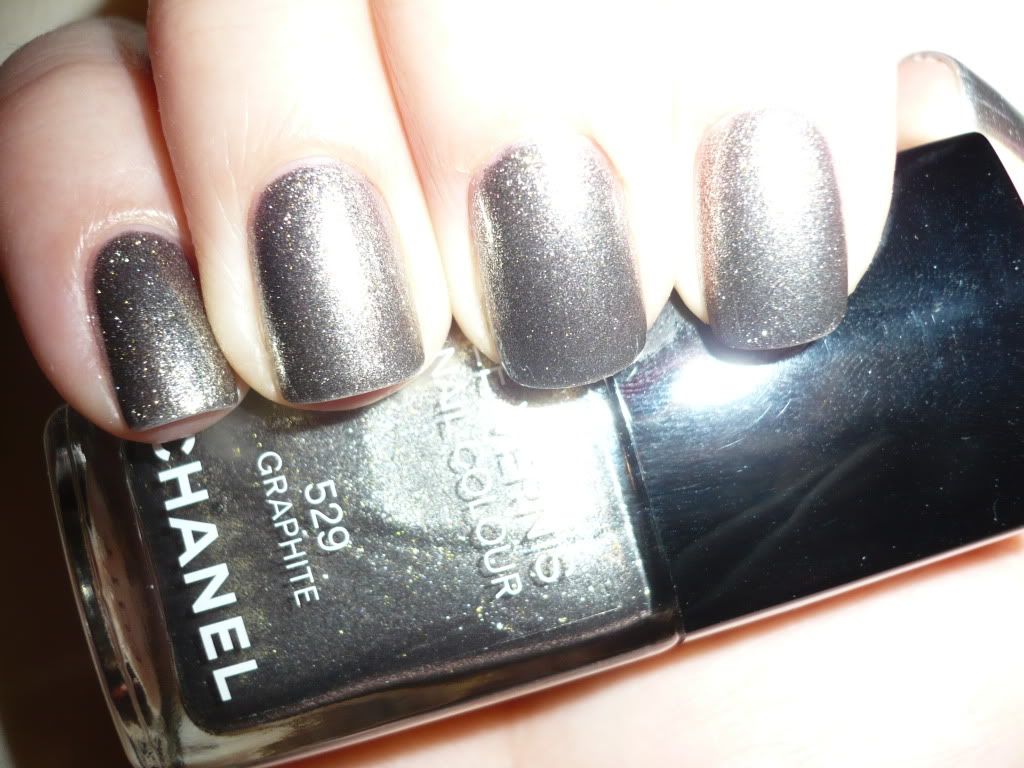 The lady at the counter also gave me a bunch of samples to try, I always love the little mascaras cause they last a decent time and are great for travel.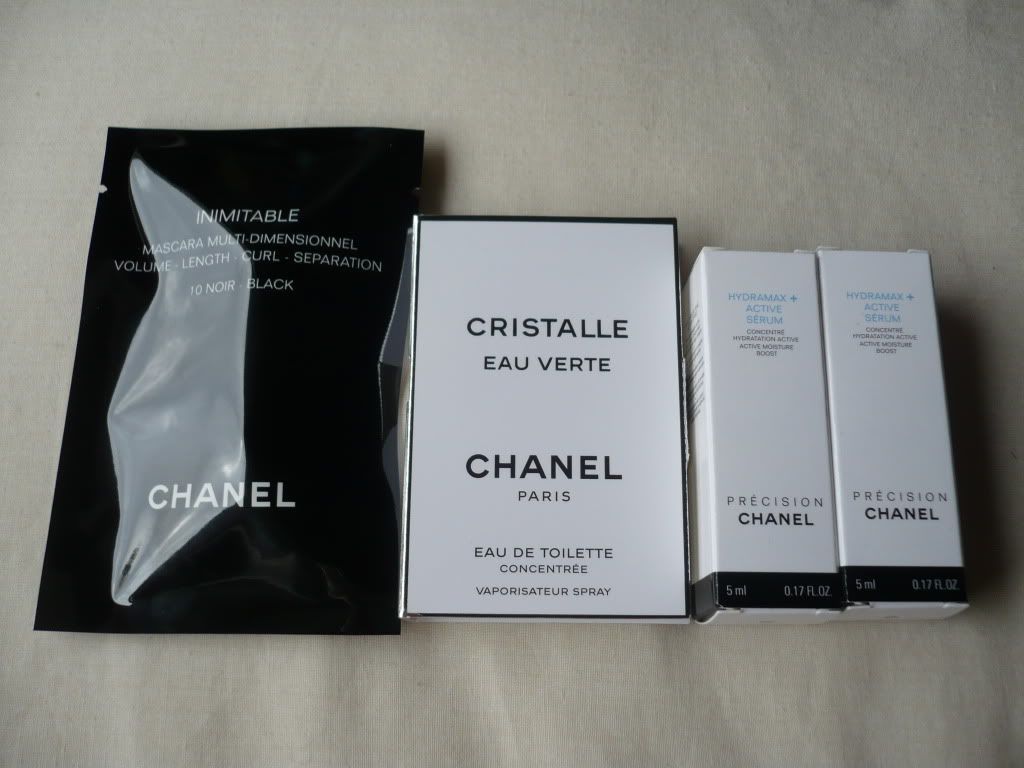 She also gave me this dinky little bottle of the new No19 Poudre, it's so cute I can't bring myself to use it.
What did you think of the new Chanel collection and what did you get?