Chanel recently released a small collection of blue nail polishes to coincide with the release of the new Rouge Coco Lipsticks.
The collection is called "Le Jeans De Chanel" and was released in London last year and sold out on the first day, they have bought the collection back and this time it's available at every counter in the UK.
The best part is that two of the shades are going to be part of the permanent collection, Coco Blue is the only LE one so get it quickly if you want it.
Because I love all of the shades and couldn't decide which one to use first I decided to use all 3, I'm going to call this the: Le Jeans Manicure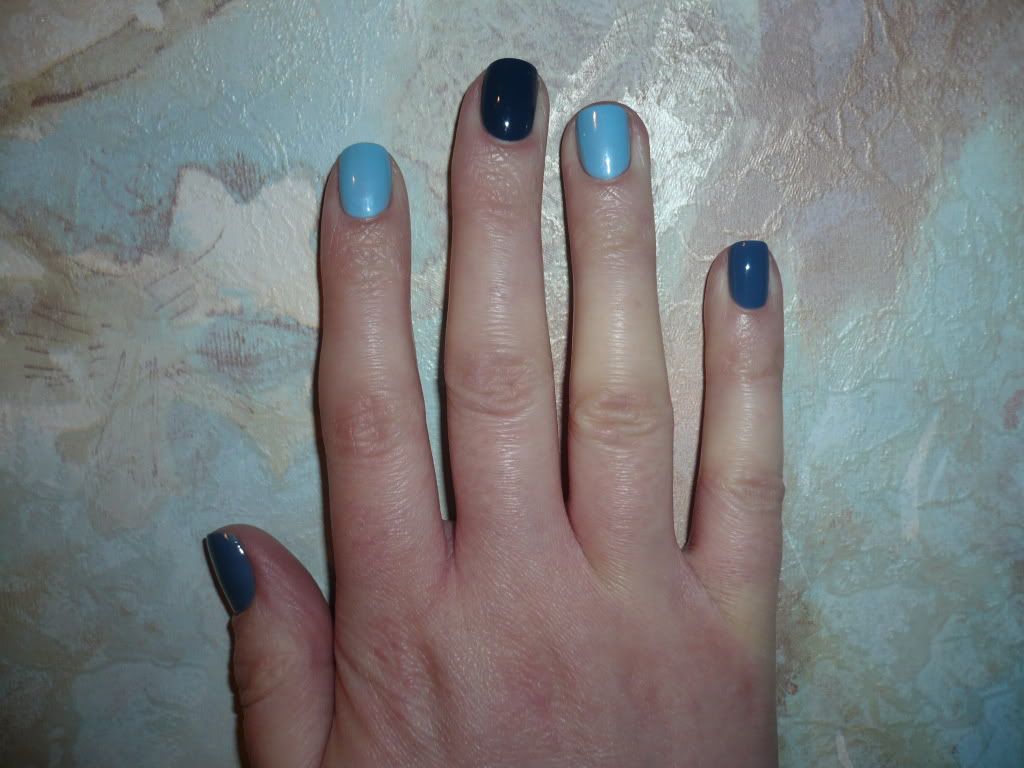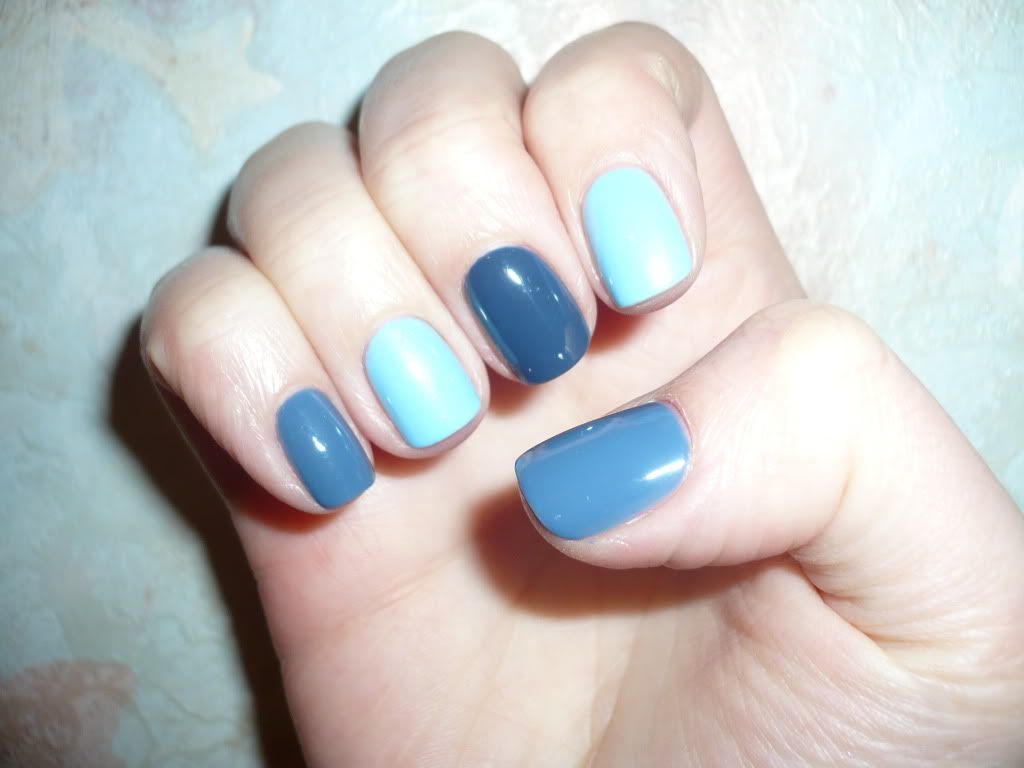 The shades are:
Blue Rebel, a dark inky blue shade
Blue Boy, a medium, slightly faded out blue
Coco Blue, a pale clean pastel blue with a subtle white pearl