One day while walking trough Boots on my lunch break I spotted a stand for these new Rouge Caresse lipstick and was intrigued as I actually hadn't seen or read anything about them online.
They were on 3 for 2 so I quickly picked the 3 shades that appealed to me the most.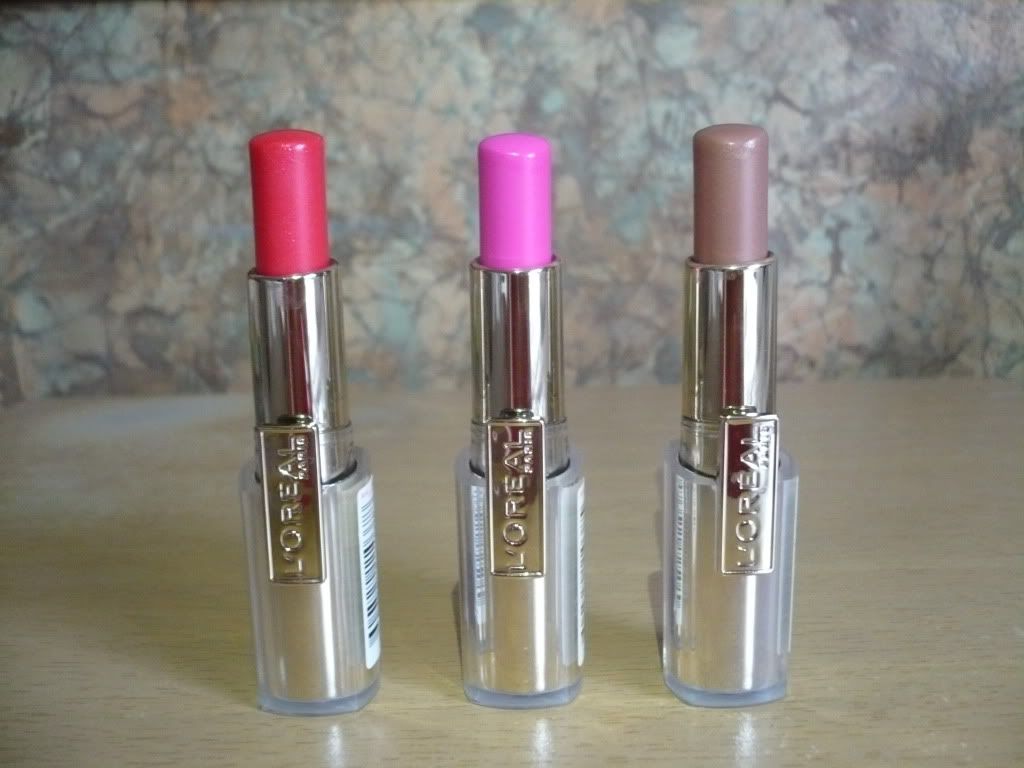 These are basically L'Oreal's answer to the Revlon Lip Butters: sheer, shiny lip colour that feels light on the lips while still being moisturising, the texture is actually very similar to the Chanel Rouge Coco shine but with less pigment.
They have that typical raspberry scent that L'Oreal like to infuse all their lip products with, that I can't stand but luckily I only smell it in the tube and on the lips it's practically non existent.
I really like these and the only negative point is that they don't last very long on the lips so I constantly feel like I'm reapplying.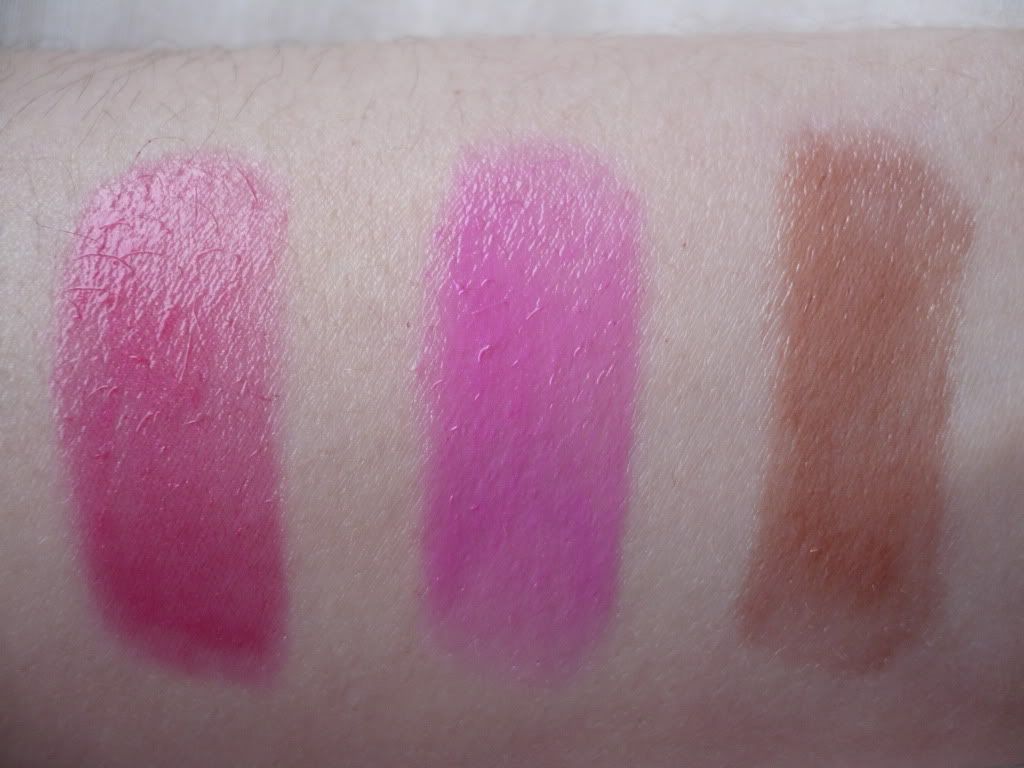 left to right: Aphrodite Scarlet, Cheeky Magenta, Nude Ingenue
06 Aphrodite Scarlet - a gorgeous coral/red shade that looks borderline neon in the tube but applies really sheer
07 Cheeky Magenta - a bright, blue based magenta pink that as decent pigmentation and leaves the lips with a nice stain
501 Nude Ingenue - a creamy nude beige shade with a little bit of shimmer
Did you pick up any of the new L'Oreal Rouge Caresse Lipsticks? What do you think of them?