This past Friday Chanel released a small lip collection consisting of 6 Rouge Coco shades and 6 Rouge Coco Shine shades, while 6 of the shade are re-promotes the 6 new shades are gorgeous and will become part of the permanent range.
I picked up the two "pinkier" offering and can see myself getting lots of wear out of them.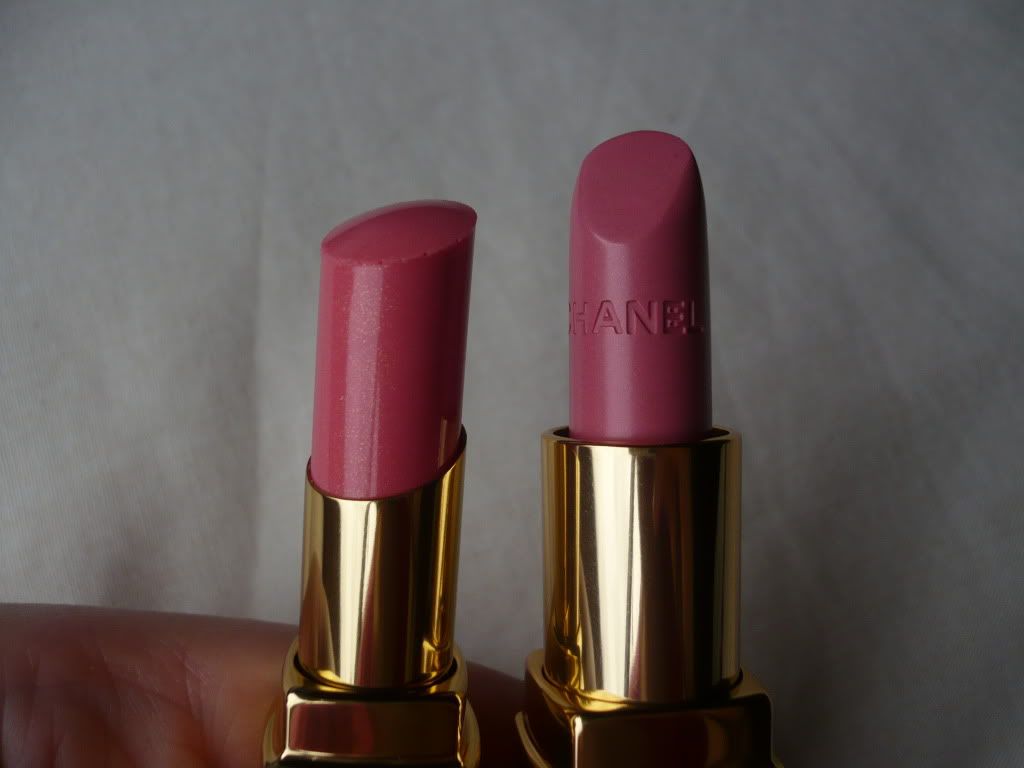 70 Soirire - sheer yellow pink with golden sparkle
117 Magnolia - a cool toned medium, milky pink
I love them both equally and Soirire actually looks great over magnolia instead of a gloss.
I also picked up the Rouge Coco in shade 40 Charme (a blue based pink) which was part of the Spring 2012 collection and Rouge Coco Shine in shade 56 Chance (a bright, sheer candy pink).
And because I'm almost out of cleanser and toner I picked up the Mousse Exfoliante Purete & Lotion Purete which I have used in the past and are amazing.