Butter London is one of those brands that I've heard loads about but never actually got round to trying mainly because they are quite hard to get hold of in the UK and I hadn't found a place that sold them.
On a trip to Harvey Nichols last week (I was looking for a replacement brush head for my Clarisonic and some Laura Mercier Tinted Moisturiser) I spotted a small stand of Butter London and ended up buying a few products.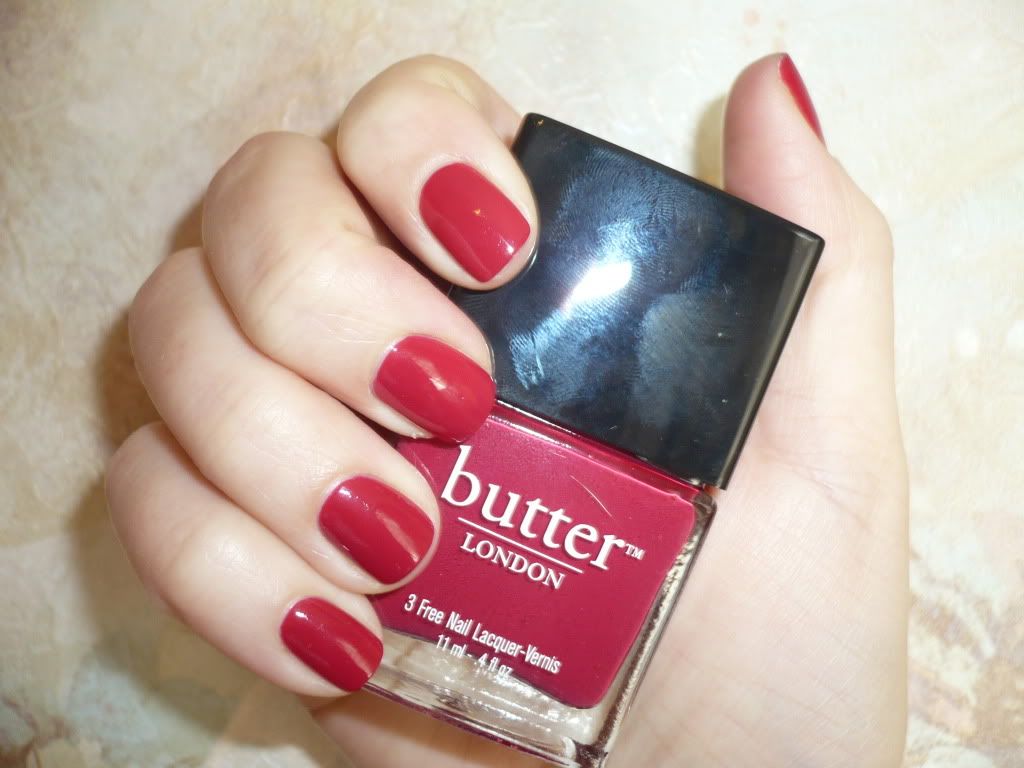 One of the shades I picked up was Blowing Rasberries and I absolutely love it! It's the most gorgeous raspberry red and the formula is amazing, the texture is thick but not gloopy, it covers amazingly well even with one coat, it dries fast and gives the effect of having a gel polish coating on the nails.
I would actually say that the quality is better than the likes of OPI and Essie and on par with the quality of Chanel, I can definitely see myself buying more.

Butter London nail polish retails at £12