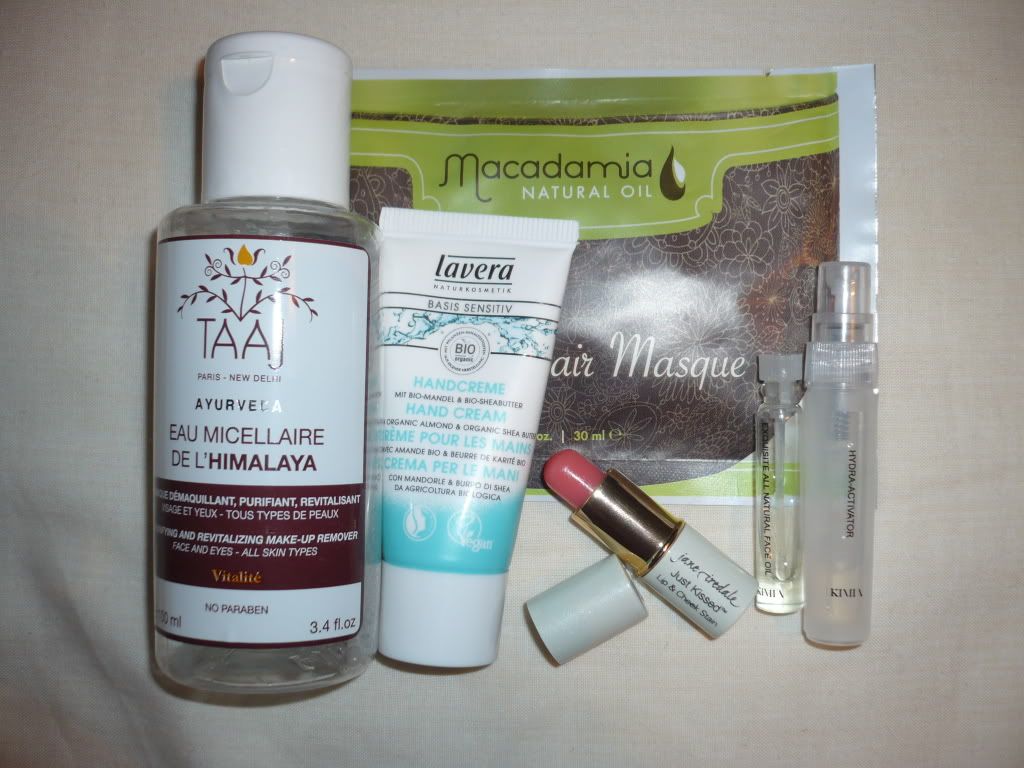 Jane Iredale Just Kissed Lip and Cheek Stain
I absolutely adore this product! It is essentially a clear lip balm that changes colour according to the PH balance of your skin giving you your own personal shade of pink.
Lavera Basis Sensitive Organic Hand cream
This is a lovely hand cream, very moisturising but easily absorbed, it might not look like much (packaging is kinda boring) but it's a really good product.
Macadamia Deep Repair Mask
I have used this product for a few months now and I love it! It smells fantastic and makes my hair soft while adding some much needed strength.
I will be saving this handy little sachet for when I go on holiday.
Kimia Rejuvenating Facial System
I've add a smaple of this in a previous Glossybox and I really like it. Essentially it's a facial oil and a moisturising spray that you use together to restore moisture and radiance to the skin.
The facial oil smells amazing and absorbs really quickly, the moisture spray is nice but I'm not convinced it does anything that the oil wouldn't do on it's own.
Taaj Himalaya Micellar Water
I love cleansing waters so I'm really pleased they included this one in this months box.
It as extracts of green tea, chamomille and rosemary and smells really refreshing, it removes all of my makeup really well but it does however sting my eyes a little bit so I have o be careful.