I recently took advantage of the 50% off sale ELF were having has I've had my eye on a few items for a while now but have put off ordering from them because I generally don't get on very well with lower end make-up.
I was particularly intrested in the Studio and Mineral lines has they both seemed to have fairly good quality items for a low price and a lot of people seemed to rave about them.
Well, I'm kinda disappointed, none of the items I purchased really did it for me and while some of the lip products look gorgeous the smell and texture is enough to make me never use them.
I't not all bad though, the brushes are fantastic for the cost and I would purchase more in the future, they feel a lot better quality than you would expect to get for £3.50 and you could afford to buy multiples so you have spares.

Full review to follow.
Matte Lip Color in Natural , Cream Eyeshadow in Candlelight and Dawn, Conditioning Lip Balm in Nice & Natural, Peaceful Pink, Mellow Melon x2 and Romantic Rouge.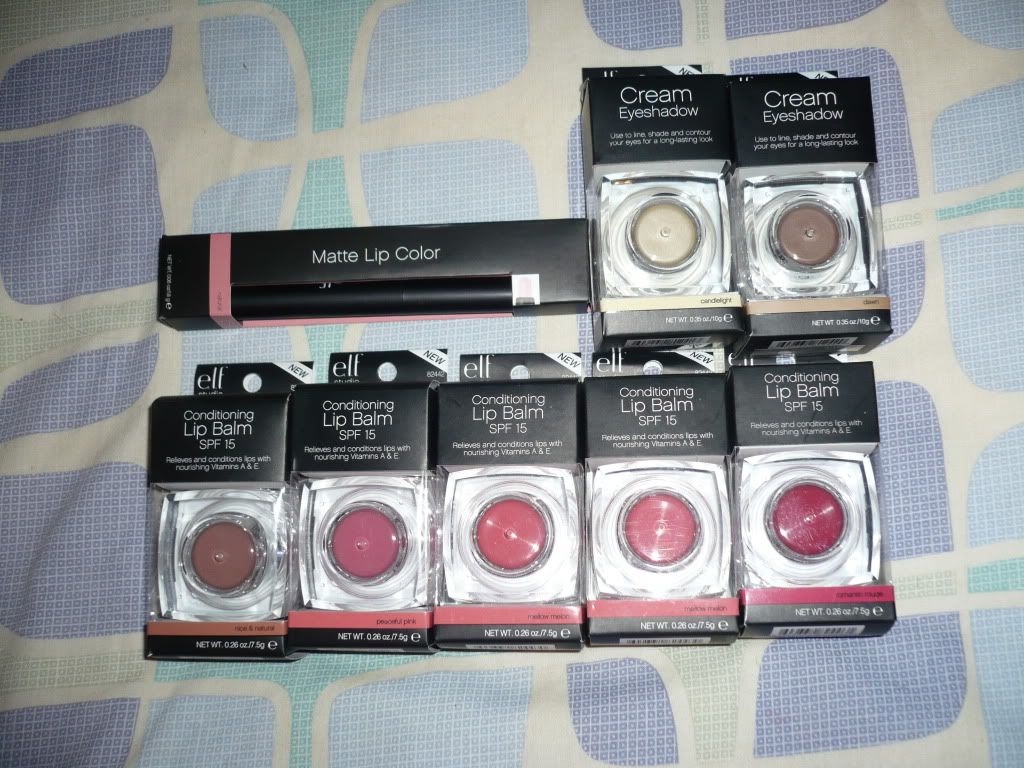 Mineral Lipstick in Nicely Nude (top) and Natural Nymph (bottom)
Mineral Lipgloss in Bare (top) and Pageant Princess (bottom)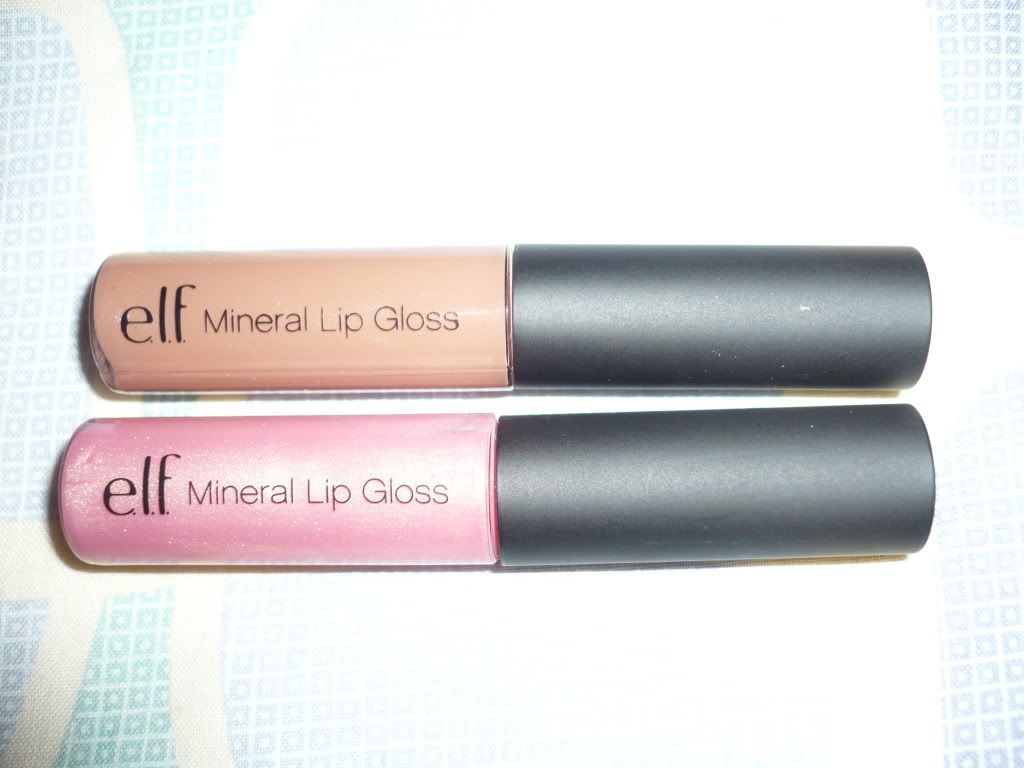 Liquid Lipstick in Pink Lemonade x2, Hypershine Lip Gloss in Fairy and Plumping Lip Glaze in Peach Passion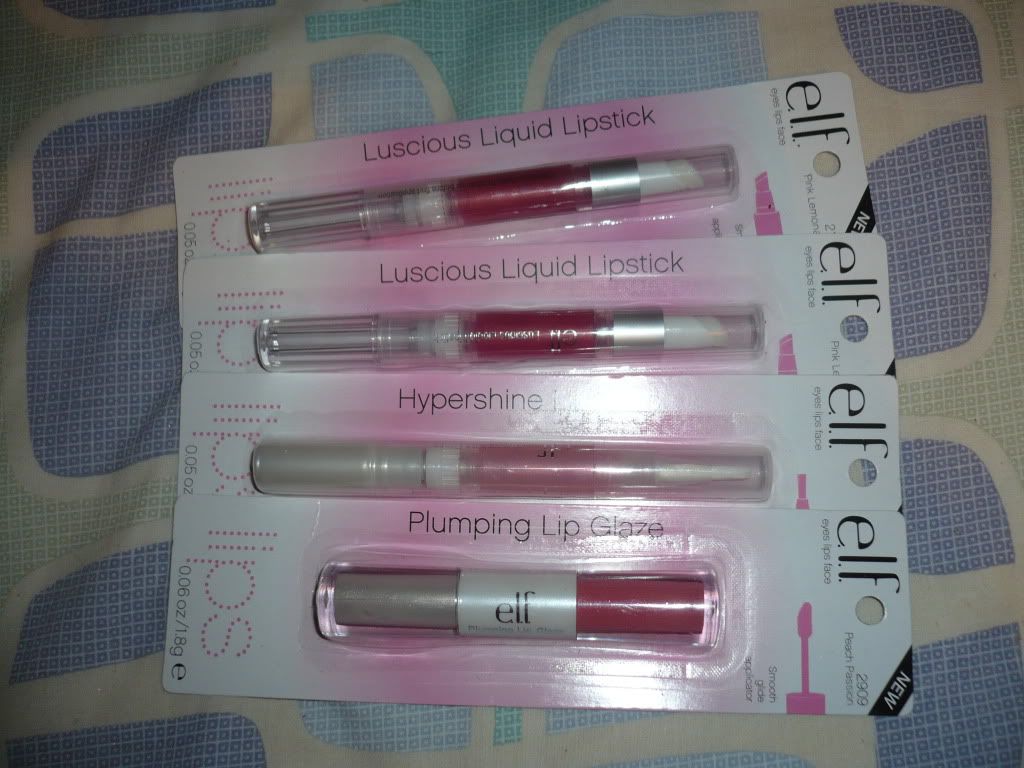 Studio Stipple Brush x2 (top) and Studio Powder Brush x2 (bottom)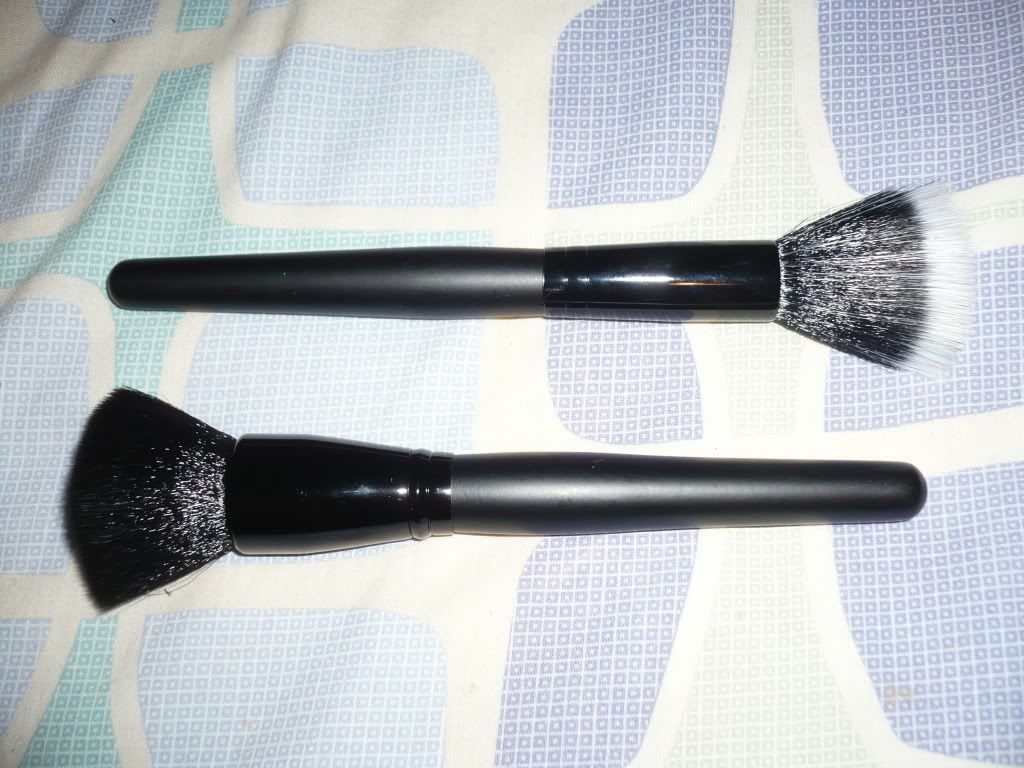 What do you think of ELF? Do you have any favourites?