You can always count on Chanel to bring out a gorgeous red during Christmas time and this year they have absolutely got it spot on with their new Rouge Carat Nail Colour.
It's a stunning cherry red with hot pink shimmer, it is simply beautiful and somehow manages to catch the light so that sometimes it looks like like a metallic red and other times it looks like a sparkly pinky red.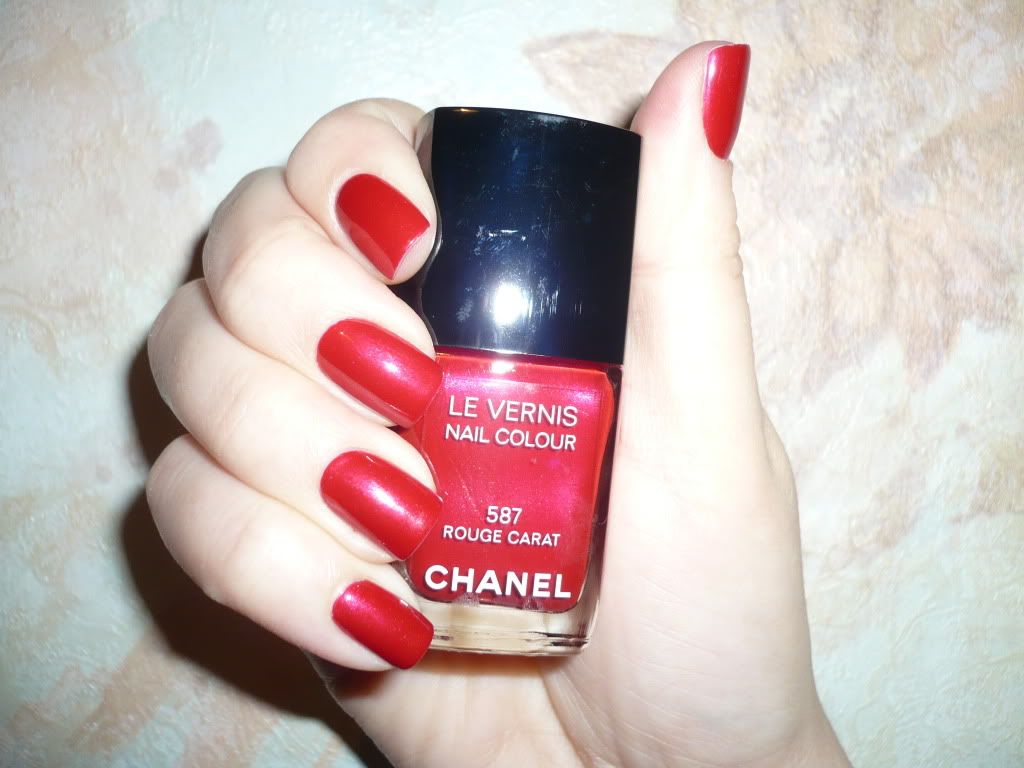 The consistency is flawless, it went on smooth in one quick coat but I still did two out of habit.
I believe this is limited edition (as is the rest of the collection) so if you want it get it now before it sells out.
Speaking of the rest of the collection there's a matching lipstick in Famous and a gloss in Triomphal that are equally amazing and I'm kicking myself for not buying them.