I've never been a big fan of Bobbi Brown, I've always dismissed them as a "playing it safe" brand were all the products are pretty but boring and the few products I have bought from them have got very little usage.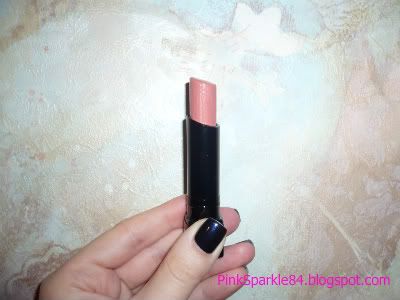 These lipsticks intrigued me because to look at they remind me of Benefits Silky Finish Lipstick and MAC Slimshine which I love.
Are they similar? Sort of.
The have the same translucent finish that looks moist and glossy with just the right amount of color, they glide on the lips and feel really hydrating but unlike the Benefit and MAC versions they feel thick and heavy on the lips.
Now this is not necessarily a bad thing cause in being so thick they last longer on the lips but I personally find myself wiping it of after an hour or so cause I can't stand the feeling any longer.
The color range is pretty natural and soft and I must admit I found a fair few that I liked but went with the shade called Nectar as I was looking for a pale peach.
Would I re-purchase? Not until they change the formula.
If you don't mind you lip products feeling heavy then you'll love these, if your like me avoid these because you'll be disappointed.