Semi Precious is the latest collection by MAC and one I wasn't all that intrested in, I knew I wanted one of the items and I ended up with 3.
I also got a cute little mini tube of strobe cream from the Sized To Go collection.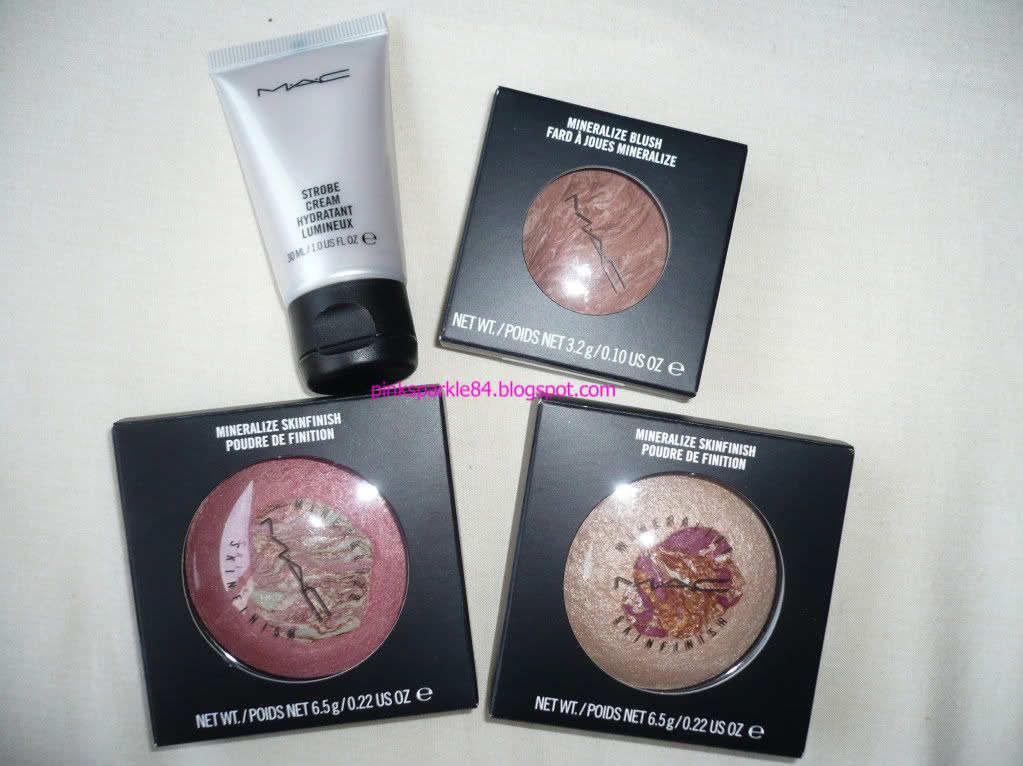 Semi Precious Rose Quartz
Mineralize Skinfinish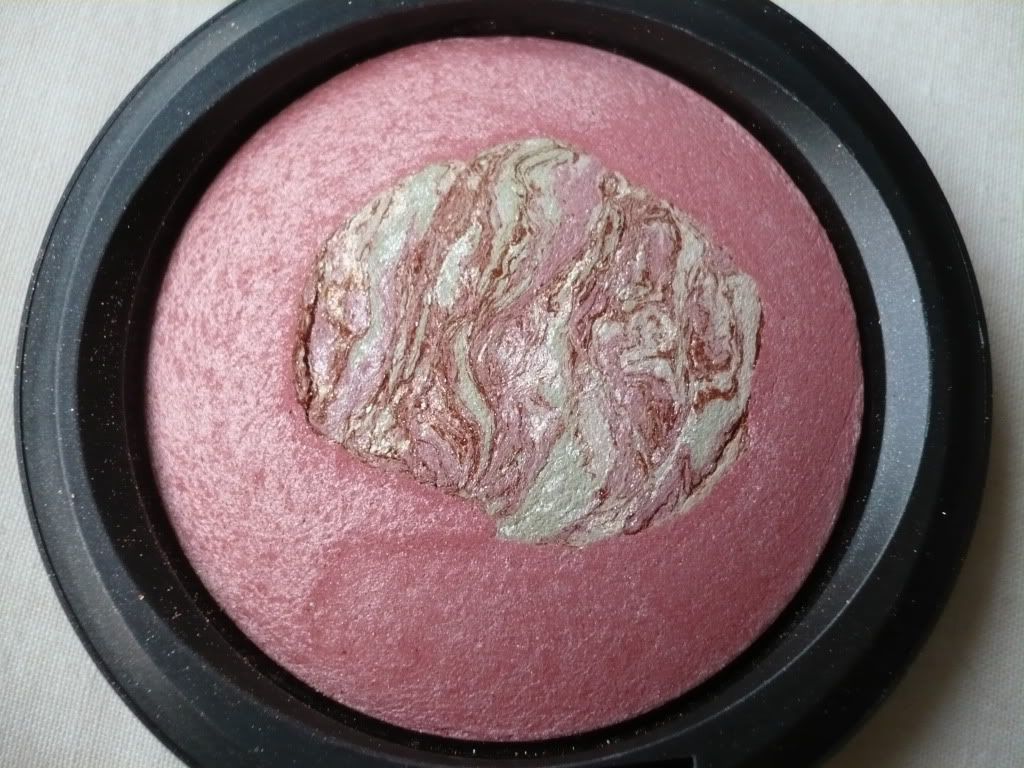 This is the item I knew I would get, it's a soft rosy pink with a swirly centre of minty green, icy pink and copper.
It's a lot softer in pigmentation than I expected it too so I really have to layer it for it to show up on my (NC20) skin but it's very pretty and it just brightens the complexion.
A lot of people have compered it to Stereo Rose but they are nothing alike, Petticoat is actually closer but still too different to be called a dupe.
L-R Centre, Outer, Swirled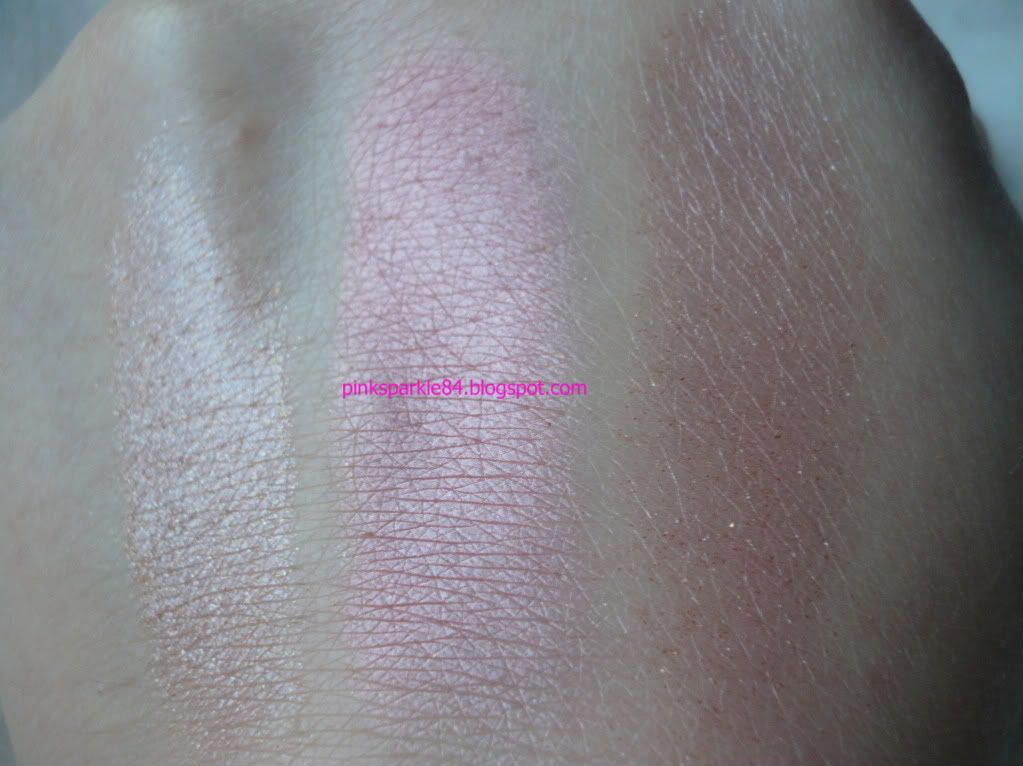 Semi Precious Pearl
Mineralize Skinfinish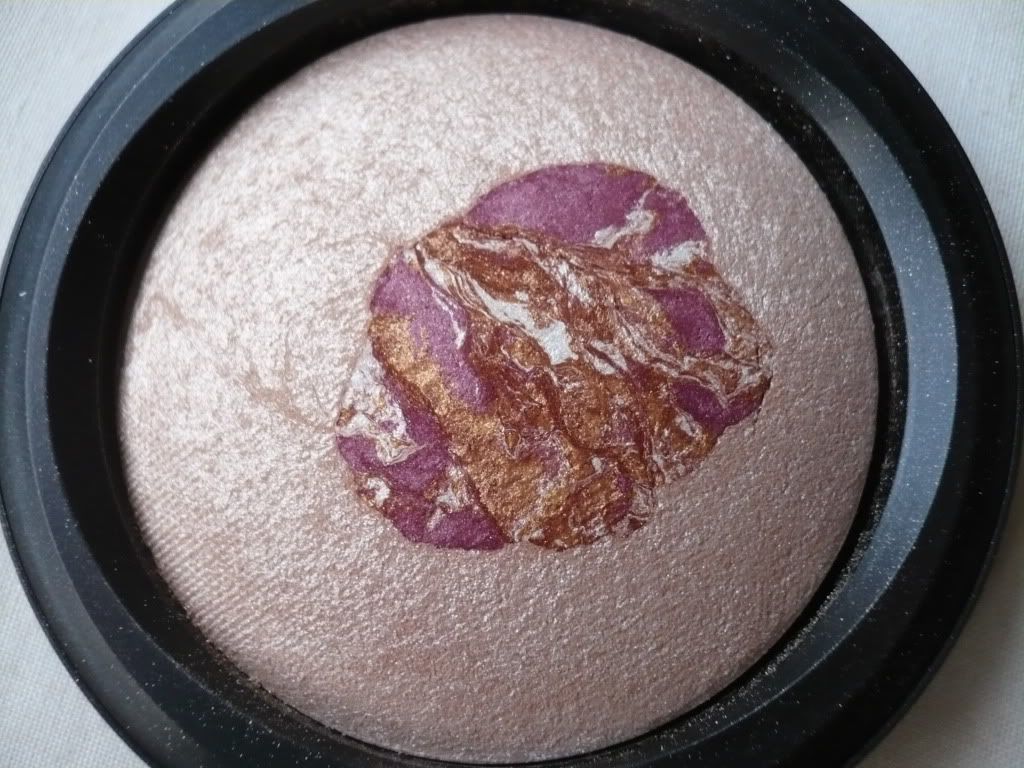 A soft champagne base surrounding a swirly centre of bronze, plum and white.
Didn't think I would like this one as much as I do as I have tons of highlighters but this is actually gorgeous when swirled together, it's the most perfect peachy glow and I prefer it to Semi Precious Rose Quartz.
L-R Center, Outer, Swirled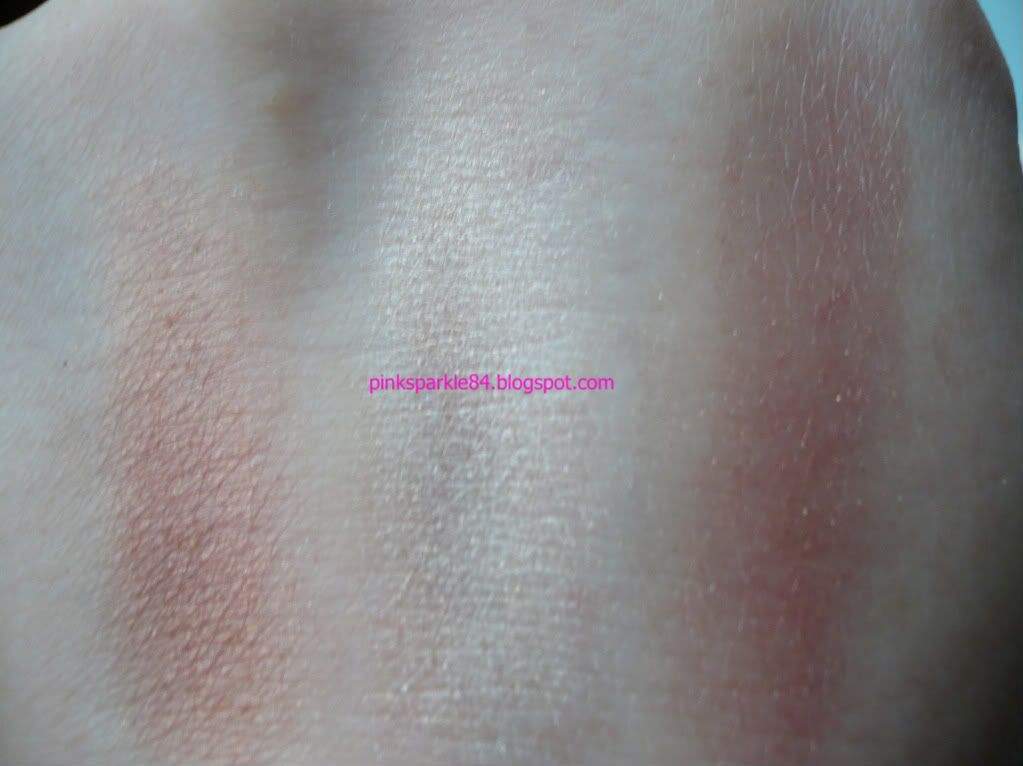 Pressed Amber
Mineralize Blush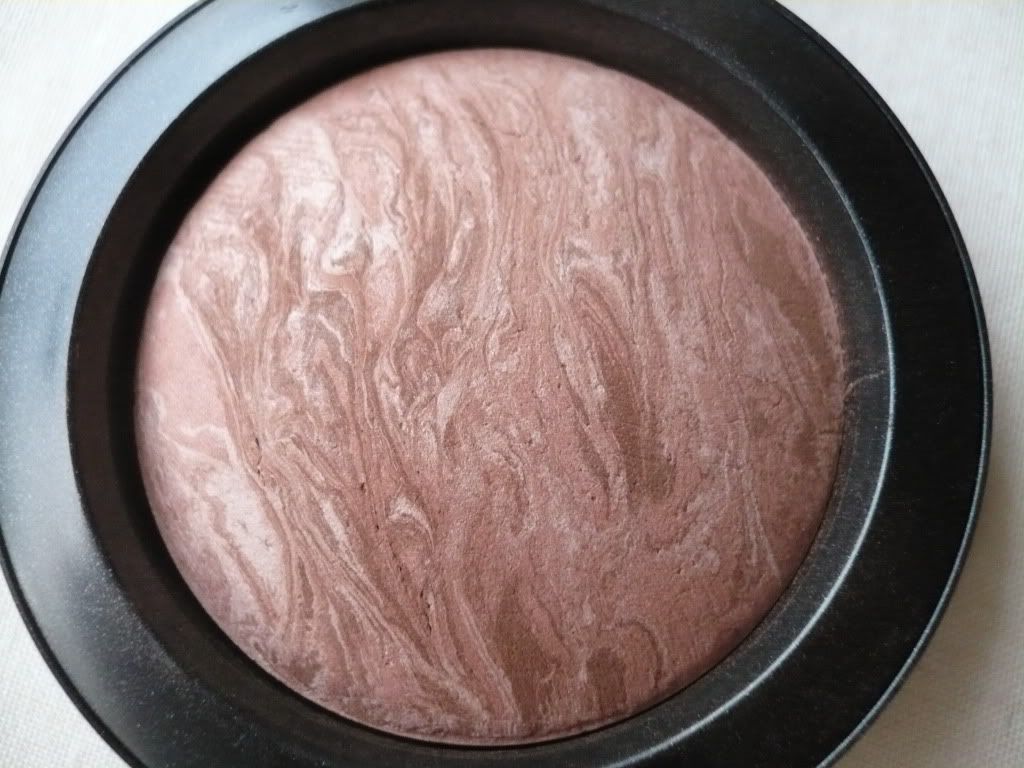 This isn't a color I normally wear but I picked it up to use as a soft bronzer and contour color, turns out that when used very sparingly it makes a lovely warm blush too. I love the texture too it's so fine and silky.
L-R Strobe Cream, Pressed Amber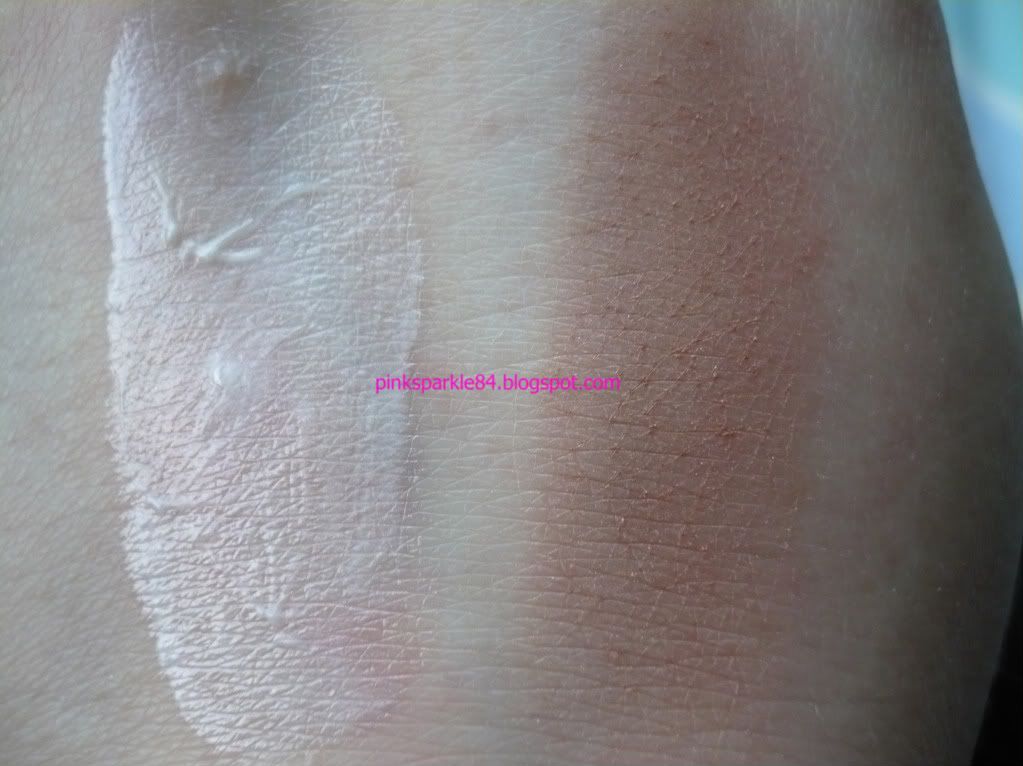 L-R Petticoat, Semi Precious Rose Quartz, Stereo Rose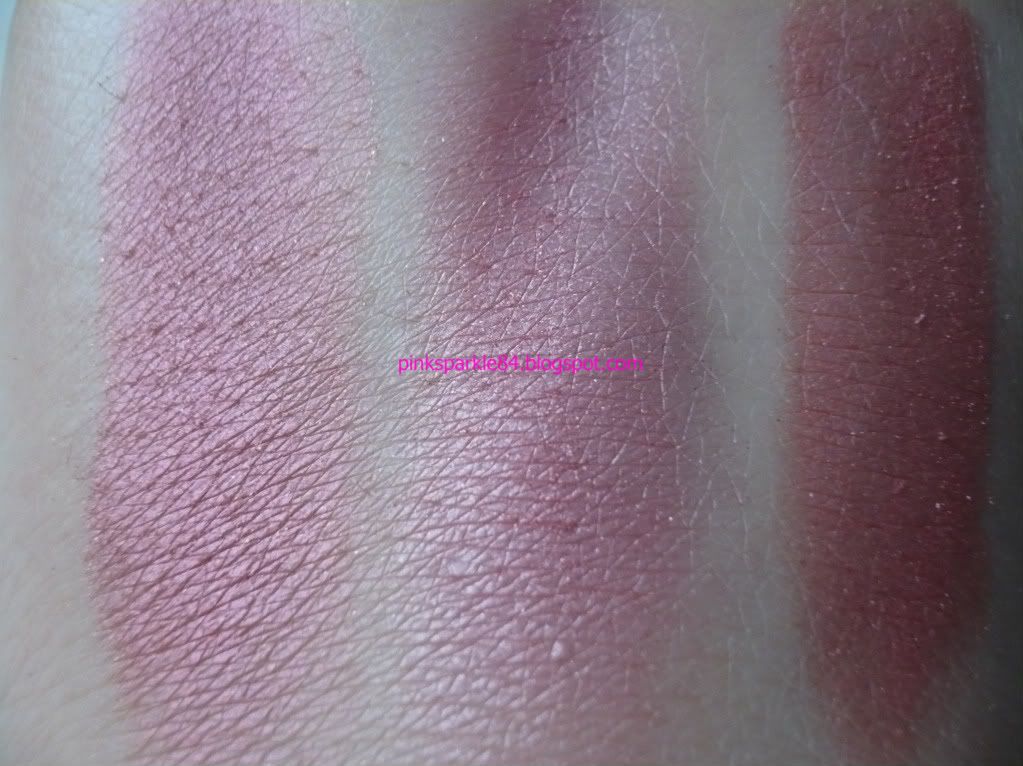 Stereo Rose is far to orange toned to be comparable to Rose Quartz, Petticoat is similar but a smidge warmer and darker.
What did you get from the new Semi Precious collection?