Better late than never? I never get my monthly favourites written up in time partly because it comes round so fast and partly because I really struggled to find products that I really liked this month.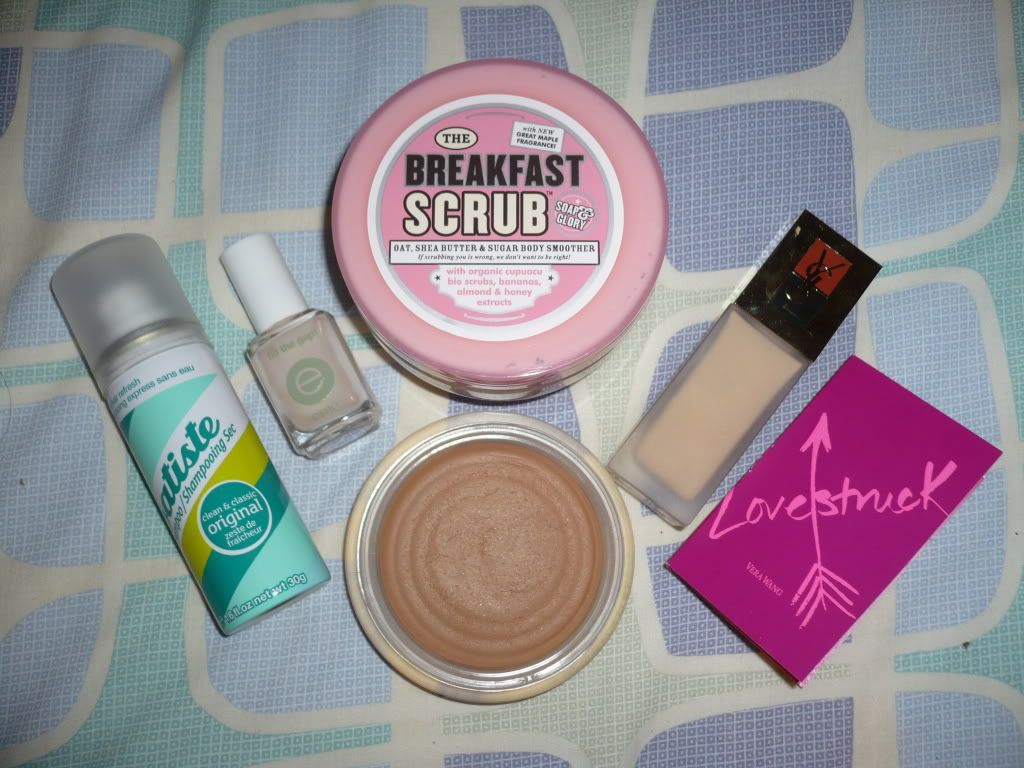 My New Hair

Not really a product but I got my hair cut and colored it's now 100% better than the disaster the previous hair stylist gave me.
I wish I could have got my highlight too but my hair was a patchwork of previous colors so I was advised to wait and get my base color nice and even first.


Batiste Dry Shampoo

An all year round essential but especially useful in the summer. I don't like washing my hair everyday and this keeps my hair looking clean and gives me volume.
I also like the new XXL Volume version but you have to use it sparingly otherwise you end up with sticky, birds nest hair.


Soap & Glory The Breakfast Scrub

I managed to use up a whole tub of this in a month! I don't love it quite as much as the Flake Away scrub but it did the job of exfoliating my legs and leaving them nice and smooth.
Smells lovely too, like bananas and maple syrup.


YSL Teint Resist

I've realised no matter how many foundations I purchase this one is as close to perfection as I'm ever gonna get.
Lovely even coverage with a natural finish, it lasts a full day on me and doesn't rub off, just wish there was a shade that was a tad more yellow based than peach.


Chanel Broze Universal

I've not worn bronzer every day this month but when I have it's been this one. I like it cause it looks very natural but I do find I have to blend it very carefully otherwise it goes patchy.


Essie Fill The Gap Basecoat

Not marketed as a strengthening treatment but since using this my nails have stopped flaking and I've been able to grow them to a decent length.


Vera Wang Lovestruck Perfume

I only have samples at the moment but I absolutely love it. The bottle is beautiful and the main reason I want it but the scent itself is great too. Sweet but light at the same time and very typical of a Vera Wang fragrance.

What your favourites for the month of June?