I've never tried Bloom polishes before however I'm really impressed by the quality and the color selection.
Bloom is stocked in Superdrug and the polishes retail for £8.
I got the shade called Molly which is a bright neon matte pink and probably the brightest shade of pink I have ever come across.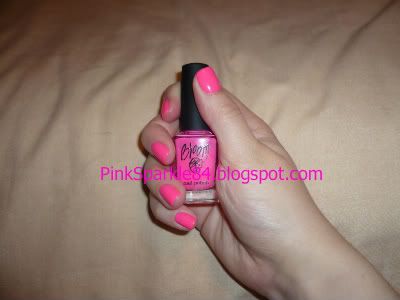 The formulation of this polish is great, it as the perfect consistency, not too thin and not too thick, it goes on evenly without streaking and I could get away with one coat if I really wanted to as the coverage is amazing.
Lasting power is okay, I found that with a base and top it lasted 5 days before it started to chip which is about average for me.
For me this is worth getting for the color alone, it could have completely sucked and I would have still loved it just because of the shade, it's the perfect summer pink and I can see myself wearing it a lot.