More new stuff for me to play with, quite a bit of which I've been putting off for a while but finally caved in.
I'm trying to buy less new make-up but at the moment I'm failing miserably.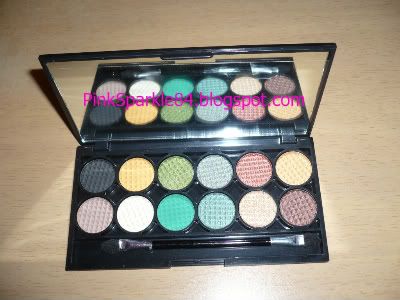 The new Sleek Safari Palette
Batiste Boho Dry Shampoo, they have another new one too called Diva but it was out of stock at Superdrug.
Natural High Brightening Eye Cream, on sale for £2.60 as light reflective particles as well as an AHA complex to gently exfoliate the eye area, bought one for my sister too as she as dreadful dark circles and her eyes are really dry.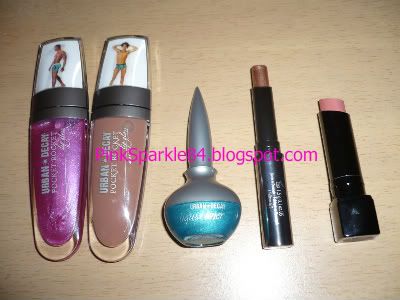 Urban Decay Pocket Rocket in Doug
Urban Decay Pocket Rocket in Kirk
Urban Decay Liquid Liner in Minx
GOSH Soft N' Shine Balm in Antique Gold, lovely caramel gold color but the shimmer doesn't stay put and within a hour of wear I have a glittery nose and chin.
Bobbi Brown Creamy Lip Color in #04 Nectar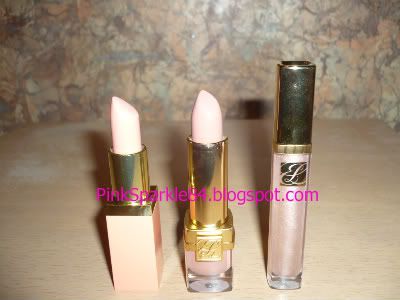 YSL Rouge Pur Shine in #32 Frozen Mango
Estee Lauder Pure Color Lasting Lipstick in Vanilla Truffle
Estee Lauder Pure Color Crystal Gloss in Honey Glaze
Forgot to mention I also bought two tubs of hair mask from a range called Naked which specialises in natural products.
They were 2 for £10 so I got the Naked Shine Glossing Hair Treatment and Naked Vitamin Boost Treatment.
Their website:
www.nakedbodycare.co.uk