You've guessed it another haul but bear in mind that I do not buy all of this in one day it's been accumulating over the past 3 weeks and I'm too lazy to update every time I buy something.
Lush:
Sugar Babe; this is basically a solid sugar scrub bar enriched with Coconut oil for it's moisturising qualities. Not quite sure how you're supposed to use it but I split mine in four and used a quarter on damp skin and gently massaged it in to exfoliate, it starts melting as soon as it gets into contact with water so you have to work quick but I did like the feel of my skin afterwards.
Porridge Soap; this smells absolutely amazing, just like an oat cookie however my skin as broken out and I'm not sure if it's this that's causing it.
Urban Decay and Dior: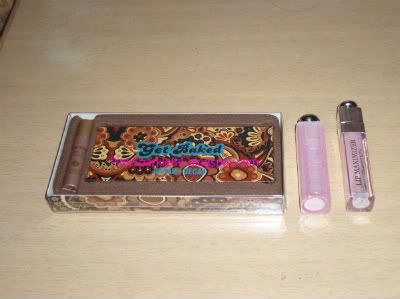 Urban Decay Get Baked Palette; I'm pretty damn sure I have most of the colors in this palette but it was too cute not to get.
It contains 4 eyeshadows in Twice baked' Half Baked, Flipside, Baked a mini 24/7 liner in Bourbon and a mini Sin primer.
The color are all very wearable and perfect for summer.
Dior Lip Glow; supposed to give your own personalised shade of pink, personally I can't see that and I find it goes the same shade on everyone.
Dior Lip Maximizer; this is supposed to plump your lips instantly as well as long term with continued use, again I've not used it enough to say if it works or not.
Barry M: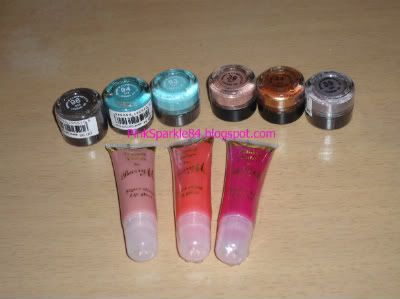 Dazzle Dust in:
#98 Petrol Black
#94 Teal
#93 Block Blue
#39 Tan
#44 Bronze
#89 Oyster Grey
Glossy Tubes in:
#4 Matte Pink
#9 Flamingo Pink
#11 Passion Pink
Korres: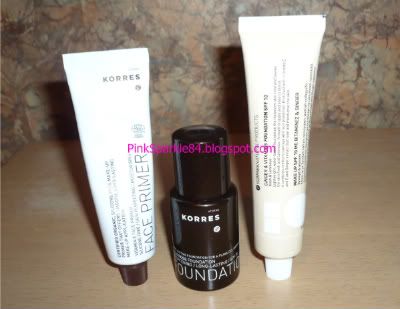 The Korres Color range is amazing and I love everything I got, I will be doing a review on what I got.
Organic Face Primer
Wild Rose Foundation SPF20
Ginger and Vitamin Lightweight Foundation SPF 10
MAC: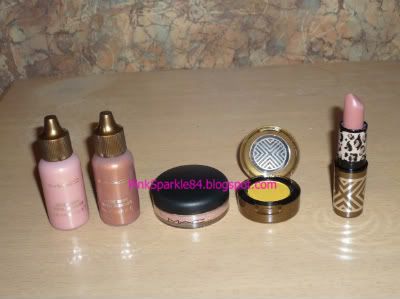 Style Warriors impressed me more than I taught it would, I might actually go back and get a couple more things.
Lustre Drops in Pink Rebel and Bronze Hero; absolutely adore these as they are multi-purpose, they can be used as a liquid luminizer mixed with your foundation, as an highlighter and the darker shade can be used as a bronzer on lighter skintones.
Solar Bits in Scatterrays; there a reason why I didn't get these the first time round and that's because they were too chunky and glittery, I'm still trying to figure out why I bought one this time round cause I dislike it with a passion.
Wanna look like a disco fairy then these are a great buy however if you don't avoid like the plague.
Eye Shadow in Bright Future; Chrome Yellow's easier to blend and more wearable cousin.
Lipstick in Brave New Bronze; this is great for a warmer more natural nude lip and it's a satin which happens to be my favourite finish in a MAC lipstick.