I would have done these sooner but I'm photo phobic and never look decent in any, consequently it took about a 100 snaps to actually find one I was okay with.
The first look was from last week and I was really pleased with how it turned out, IRL the eyes looked a lot more shimmery and sparkly.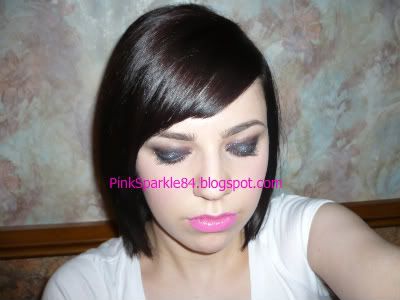 Face:
Illamasqua Satin Primer SPF20
Revlon Colorstay in 150 Buff
Giorgio Armani Micro-Fil Loose Powder in 1
Illamasqua Powder Blusher in Katie
Eyes:
UDPP
MAC Shadestick in Sharkskin
Illamasqua Pure Pigment in Static
Illamasqua Pure Pigment in Android
Illamasqua Powder Eye Shadow in Machine
Urban Decay Lash Primer Potion
L'Oreal Voluminous Mascara in Carbon Black
Anastasia Brow Powder in Medium Ash
Lips:
By Terry Baume De Rose
Illamasqua Lipstick in Avenge
Illamasqua Sheer Lipgloss in Rouse
A quick and easy look from yesterday that I do when I haven't got a lot of time.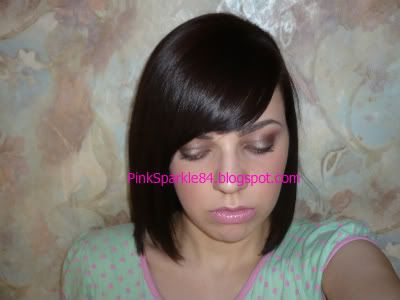 Face:
RMK Matte Face Primer in 1
NARS Sheer Glow Foundation in Light 2 Mont Blanc
NARS Powder Blusher in Sin
Eyes:
UDPP
Benefit Creaseless Cream Shadow Liner in Skinny Jeans
MAC Satin Taupe
MAC Next To Nothing
L'Oreal Teleascopic Explosion Mascara
Lips:
MAC Cremesheen Lipstick in Creme Cup