I placed two separate order with Illamasqua, one for items I've had on my wish list for a while and the other for the Dystopya collection when it became available. I've had them for a couple of weeks now so I know I'm late posting this but I haven't had the time.
While I love most of the items I ordered, I have issues with the pigmentation of the eye shadow, they just won't stick to my skin and they go on patchy and I've tried every base and primer I own.
Same problems with the new pure pigments, I get terrible fallout and the pigmentation is poor however I can just about get those to work by applying a MAC Cream Color Base first and then patting the pure pigment on top, still it requires extra time and effort in the morning that I haven't got.
What I'm most disappointed in is I contacted Illamasqua about this issue and they never got back to me which is kinda bad, I spent quite a bit with them the past couple of months and their products aren't cheap, I expect intense color payoff not a sheer wash of color.
I might give them a couple more days and resend the e-mail in case they didn't get it.
On to the actual haul then: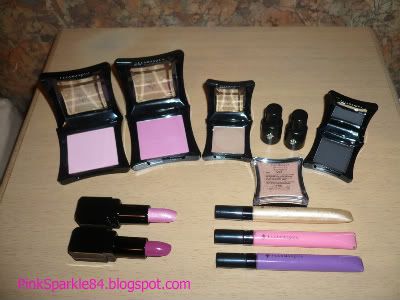 Powder Blusher in Katie
Cream Blusher in Sob
Cream Eye Shadow in Touch
Sealing Gel
Eye Liner Cake in Mislead
Pure Pigment in Furore
Lipstick in Nubile
Lipstick in Resist
Illuminator in Halcyon
Sheer Lipgloss in Rouse
Intense Lipgloss in Fierce (OMG this stuff is amazing)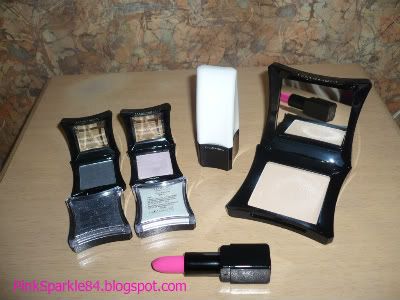 Powder Eye Shadow in Matter
Powder Eye Shadow in Synth
Satin Primer + SPF20
Cream Foundation in CF135
Pure Pigment in Android
Pure Pigment in Static
Lipstick in Avenge