I'm supposed to be doing project 10 pan however because I know I'll be picking some stuff up from MAC Style Black I'm not taking it very seriously.
I promise once Thursday is over I'm putting myself on a make-up no-buy for the whole month, in addition to what I got today I waiting on a Body Shop and a Rouge Bunny Rouge order but that will be it.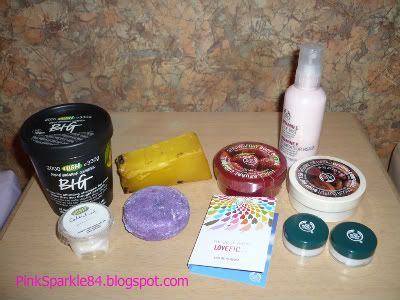 Lush Big Shampoo - I've had this before and I liked the volume and shine it gave my hair.
Lush Vanilla In The Mist Soap - smells like a vanilla latte.
Lush Jumping Juniper Shampoo Bar - I thought I'd give this one a try over my usual New Shampoo Bar.
Lush Celestial Moisturiser Sample - my face as been terribly dry and irritated so I'm gonna try this and see what it does for me.
The Body Shop Vitamin E Face Mist - to keep in my bag as a quick burst of moisture during the day.
The Body Shop Strawberry and Cocoa Butter Body Butters - I like the little mini one as they are good for keeping in my bag (and because I never finish a large pot) and they are currently on buy one get one half price.
The Body Shop samples of Love Etc... perfume and the Aloe day and night creams.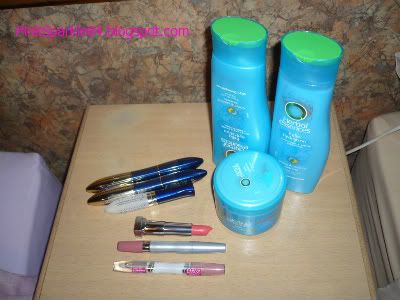 Stocked up on a few essentials (okay I could have done without them) while Boots still as their 3for2 offer.
L'oreal Lash Serum
L'Oreal Double Extension Renewal Serum Mascara
Herbal Essences Hello Hydration shampoo, conditioner and mask.
Maybelline Color Sensational in Coral Pop.
Maybelline Superstay 18 Hour Wear in #425 Power Peach.
Maybelline Superstay Power Gloss in Satin Glow.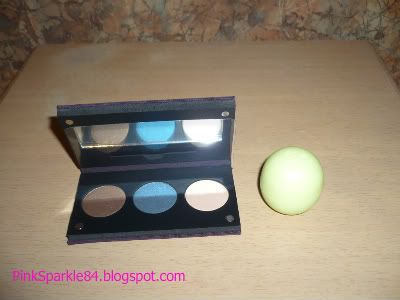 By Terry Palette in Lame Emerald - beautiful palette but expensive.
EOS Organic Lip Sphere in Honeysuckle/Honey Dew - 100% natural and 95% organic, I'm impressed.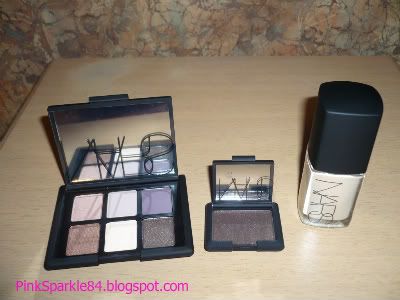 NARS Douceurs de Paris Palette - absolutely gorgeous and all of the colors are very wearable.
NARS Mekong Shadow Single - I've wanted this since I first saw it but have been forgetting to pick it up when I've been at a counter.
NARS Sheer Glow Foundation in Gobi, they originally matched with the shade Mont Blanc but it was to pink this one is yellow and matches me perfect.