The past few month the make-up industry as gone BB Cream crazy and every brand I can think of is bringing out their own version, I've tried a few now and I'm not that impressed by any of them really but somehow I expected MAC to really deliver with this product and it just fell short.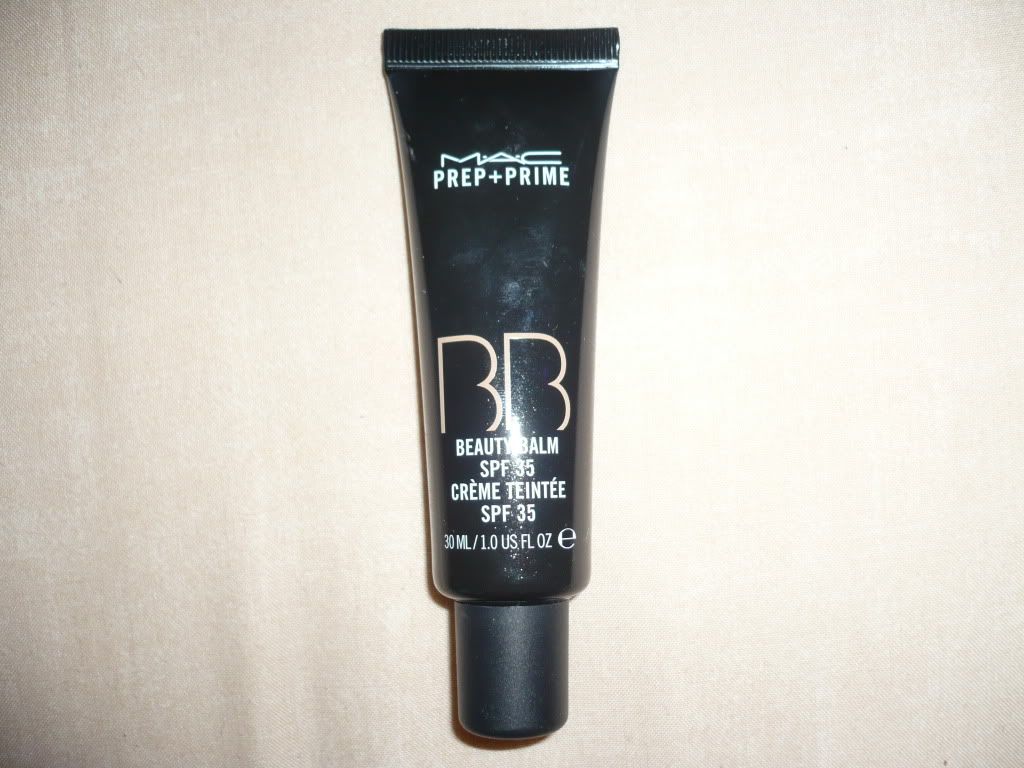 This is how MAC describe the product: Prep + Prime Beauty Balm is lightly tinted in a nearly sheer beige tone to work on an array of complexions, it creamily re-texturises the skin and then goes on to excel at being a face primer with high everyday UVA/UVB SPF 35 defense.
As you may be able to tell by the swatches above the product is incredibly light, much lighter than my skin tone and I'm quite pale, it's also incredibly cool toned and gives the skin an ashy tinge which quite frankly makes me look sick, think bout of food poisoning.
I'm usually a NC20 in MAC foundations but this would be a NC10 if they did such a shade, it's coverage is sheer but it's enough to zap all the life out of your face and make you look like a corpse.
The texture of this is also quite thick and tacky and takes a while to absorb, even then it still feels like theres a slightly waxy film on the skin and it's a feeling I don't like.
The only good thing about this product is it's a decent enough primer and helps any subsequent products apply a lot smoother, however this kinda defeats the purpose of a BB Cream as they are designed to be a one step product (moisturiser, primer, foundation, concealer) I shouldn't have to add any extra product if I don't want to.
There's much better products out there and I'm not entirely sure I get the whole BB Cream thing, give me a tinted moisturiser any day.