I recieved my GlossyBox over a week ago but didn't get a chance to blog about it straight away so I'm a little late but at least I've had time to try each product more than once and form a proper opinion on them.
This month I've included the discount codes for each product incase any of you want to take advantage of them.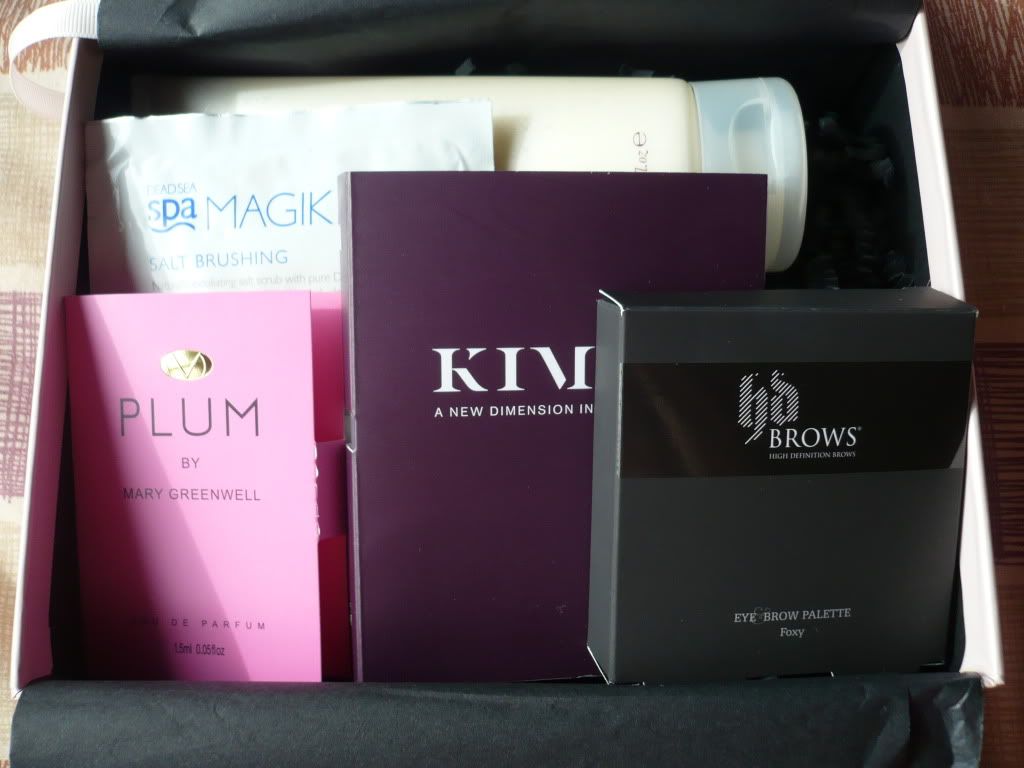 Neal and Wolf Harmony Intensive Care Treatment £12.95
Recieve 15% off the range at www.nealandwolf.com using code GLOSSYBOX.
Expires 14/11/11
I was happy to see this product included in my box as I'm always on the look out for a good intensive conditioner but it simply isn't effective enough on my dry, frizzy, chemically treated locks.
It left my hair dry and tangly and did nothing for the shine or condition of my hair, I think if you have fairly healthy hair this would be great but if you have hair similar to mine stay well clear.
It's a shame cause it smells amazing.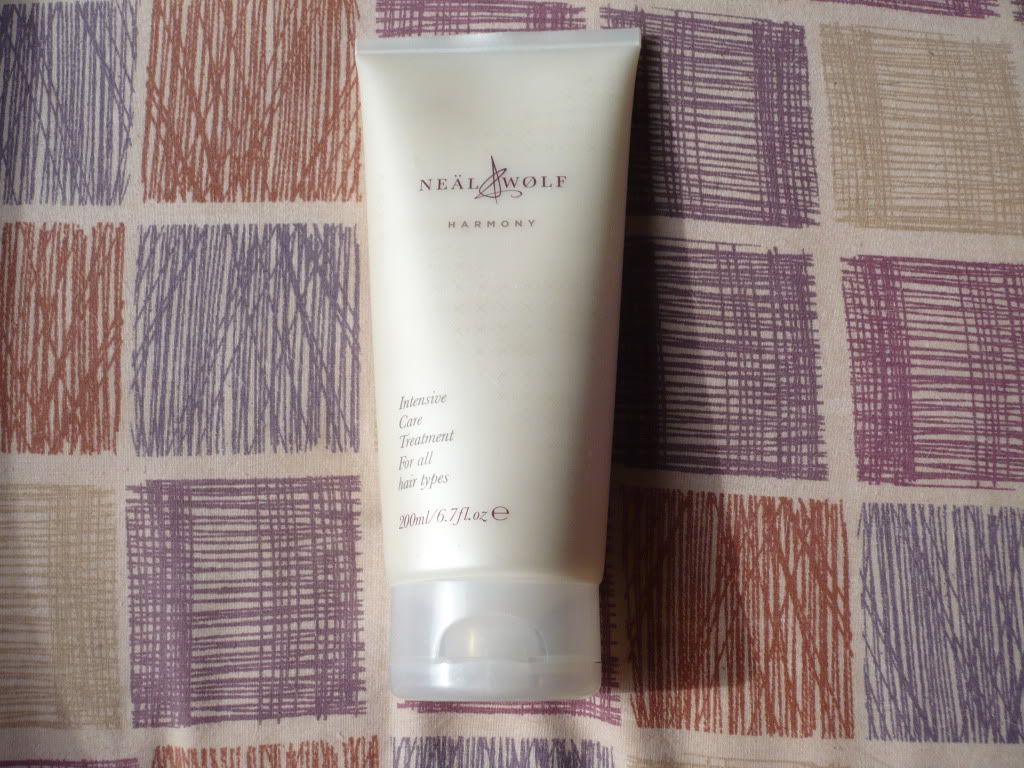 HD Brows Eye Brows Palette in Foxy £19.99
Recieve £5 off at www.hd-brows.co.uk using code Glossy3 on any complimentary product including: Grow Baby Grow, Brow Beater or Vibe and Eye Smoothing Serum.
Expires 19/10/11
My favourite item in this months box! I'm lucky that I don't really need any extra help in the brow department but this just makes them look more defined without being too dark and it also doubles up as an eye shadow quad so it's good value for money.
I'm really impressed with how it last all day without fading or smudging.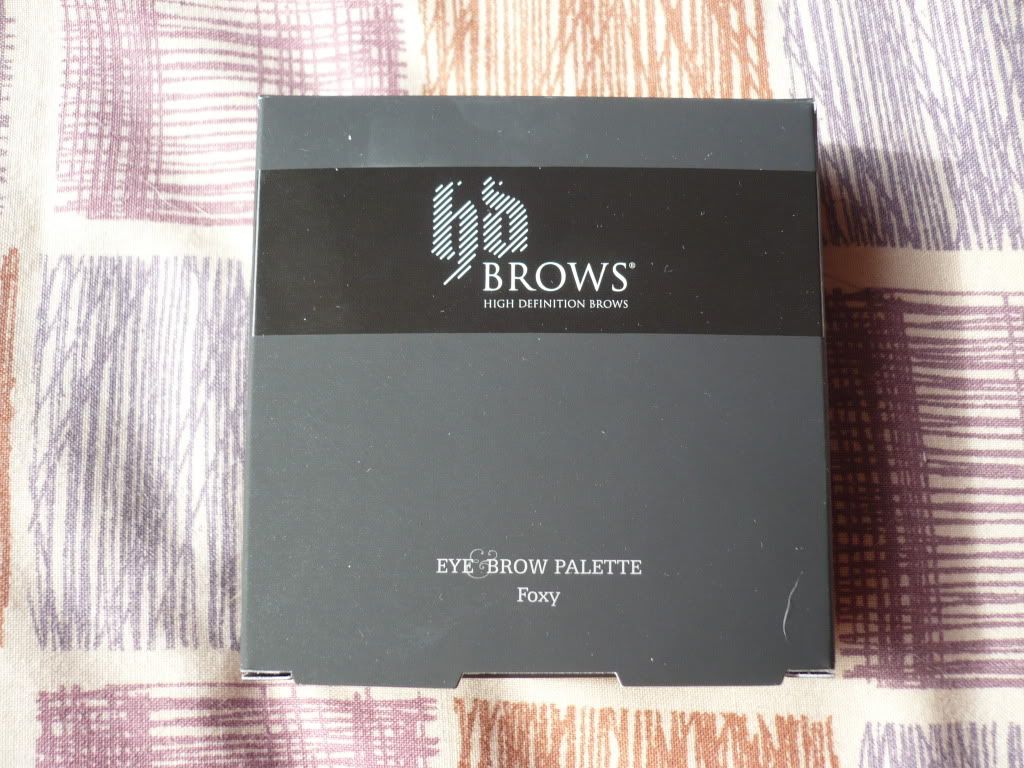 Dead Sea Spa Magik Salt Brushing £13.30 500g tub, £1.80 50g satchet
Recieve 25% off your next purchase from www.shopforspa.com when entering code GLOSSYBOX.
Expires 08/10/11
I've used this product in the past so I know it's good stuff, it as dead sea salts in a coconut oil base and it scrubs and moisturises your skin all at once.
It's one of those "proper" scrubs that really exfoliates skin and can be a little harsh if your not careful also watch out if you use it in the shower cause it makes the floor incredibly slippery.
It's perfect to use once a week as an intensive body treatment.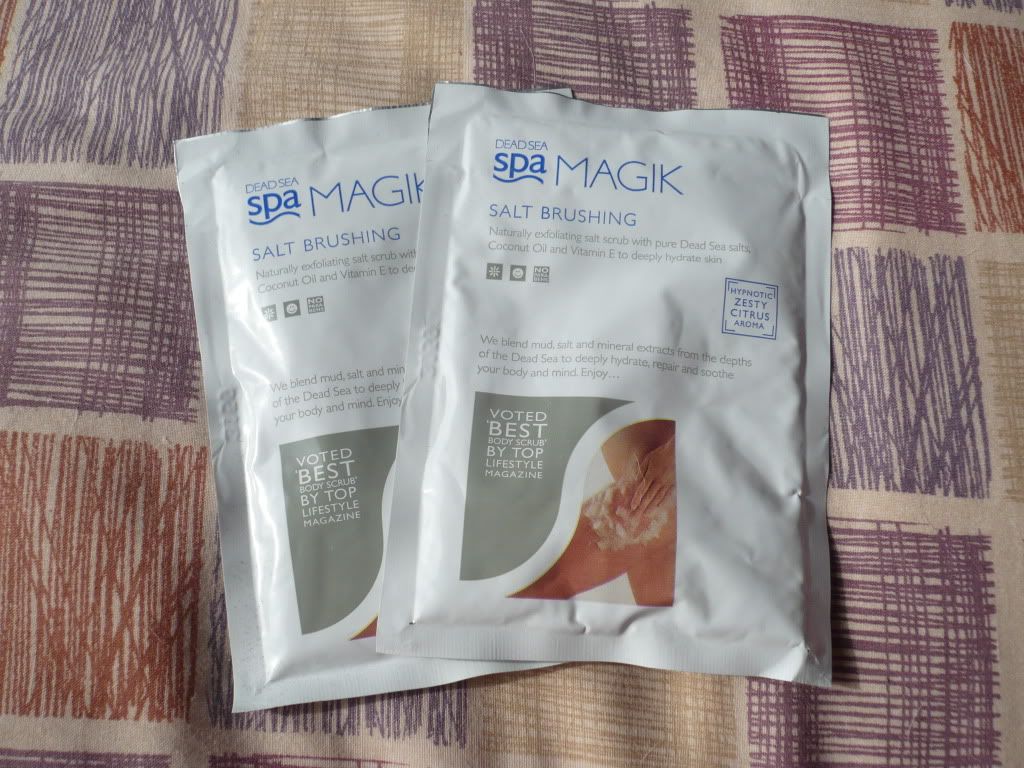 Kimia Exquisite Rejuvenating Facial System £69
Use voucher code soften40a to recieve 40% discount off the entire Kimia range at www.kimia.co.uk.
Expires 31/10/11
This is a two step system consisting of a facial oil and hydrating spray to help nourish and moisturise your skin.
I love the facial oil, smells amazing and leaves skin feeling hydrated and smooth not sure if the mist does anything though, I used the oil on it's own and got the same results.
This is the one product I can see myself purchasing and will be taking advantage of the money off voucher while I can.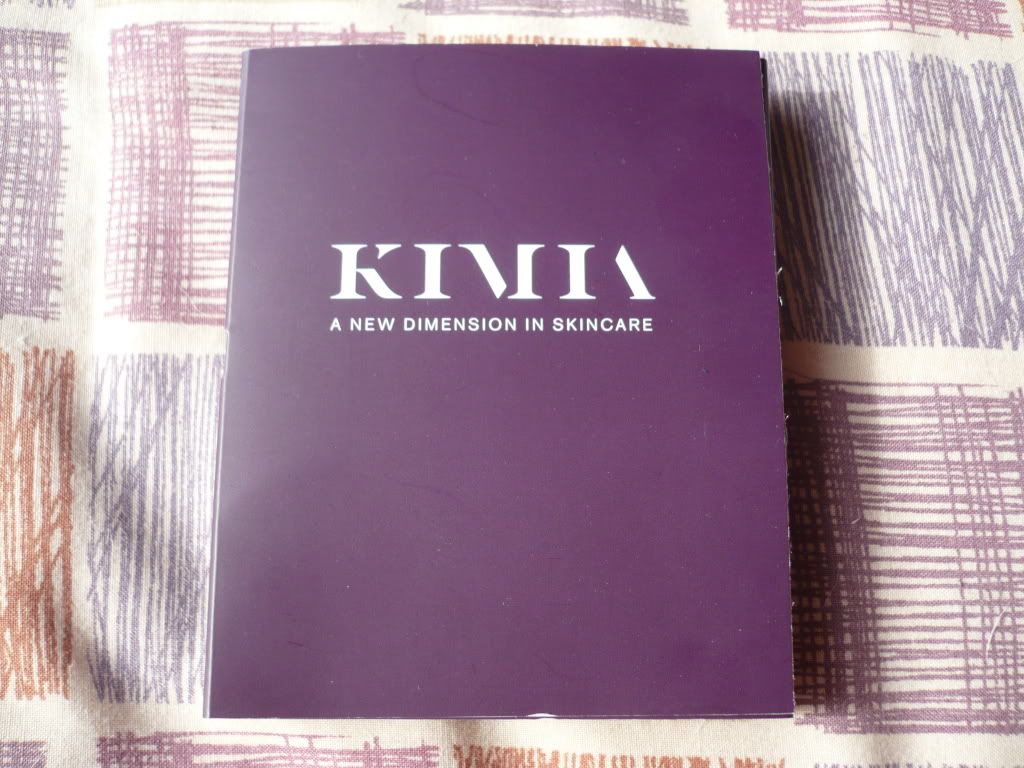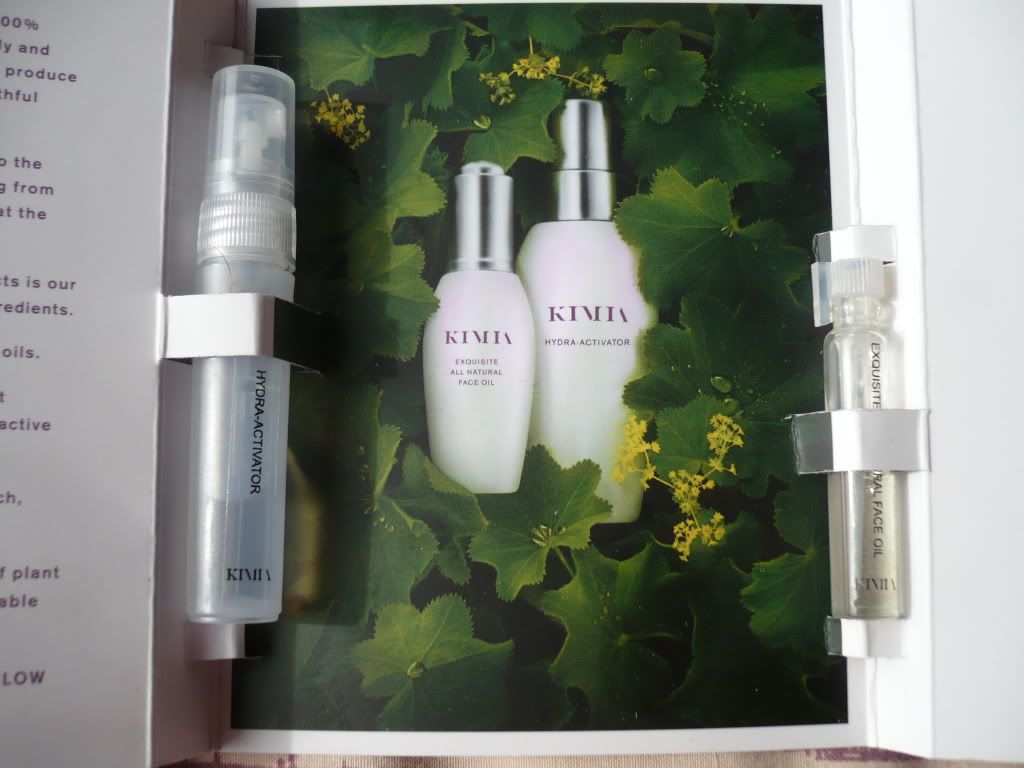 Plum by Mary Greenwell £90
Recieve 20% when purchasing your second item from the plum collection at www.marygreenwell.com
Expires 30/09/11
Nice light fruity scent with a musky, ambery dry down, nice but not one I would wear often, I'll enjoy using this up but wouldn't purchase the full size.
I've noticed quite a few people describe this as a more mature scent and I would have to agree.