My first Boudoir Prive box and so far I can say I'm impressed, the samples can be a little small and there's no full sized products included here but you still get your moneys worth.
It's similar in concept to GlossyBox but I feel the brands are a little more exclusive and harder to get hold of in the Boudoir Prive box.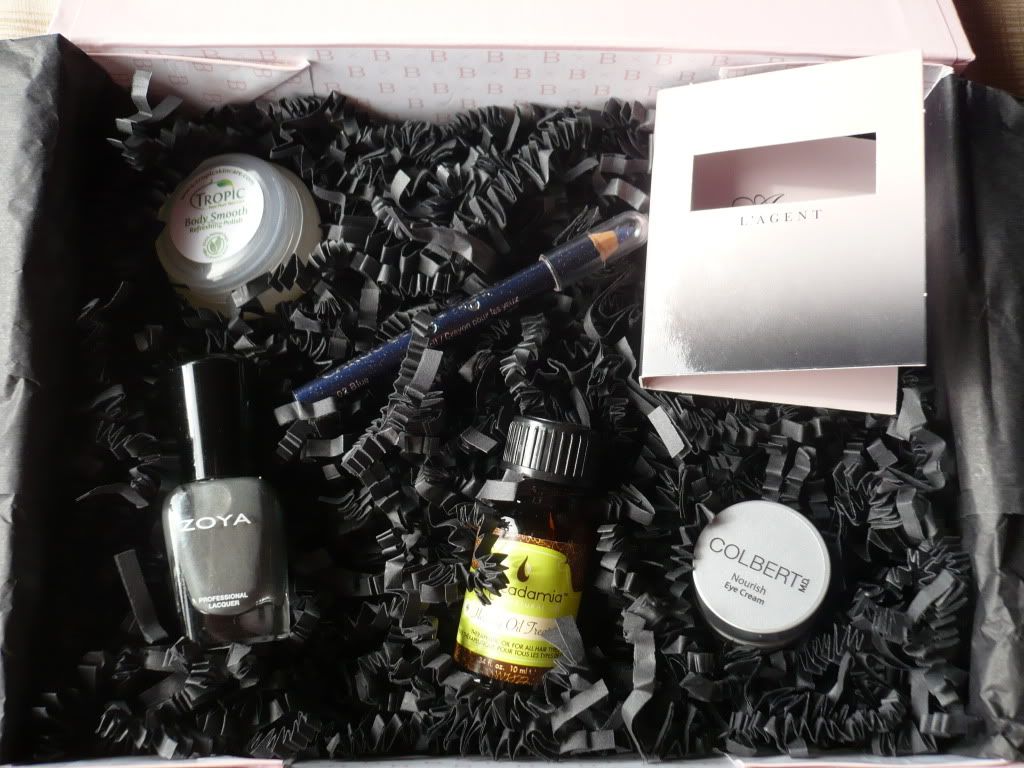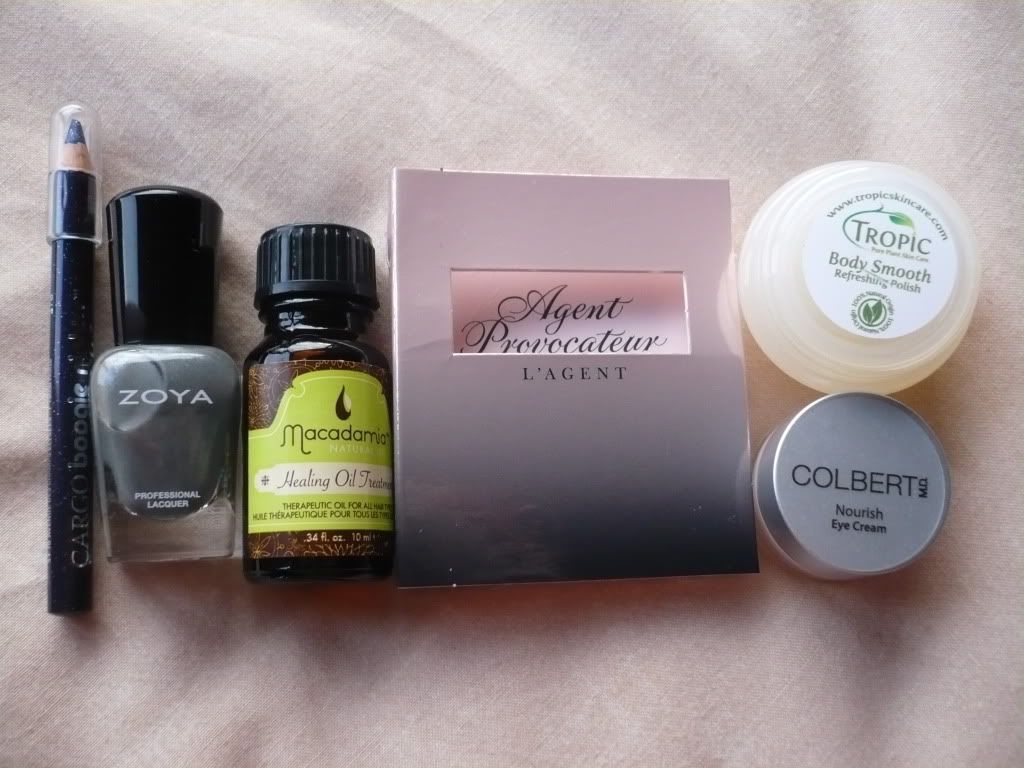 Tropic Skincare Body Smooth £19.95
A lovely citrusy scrub which contains sea minerals, jojoba and macadamia oils.
The sample is too small to be used on the body so I've resorted to using it just on my hands, it works really well and leaves skin soft and smooth without leaving an oily residue.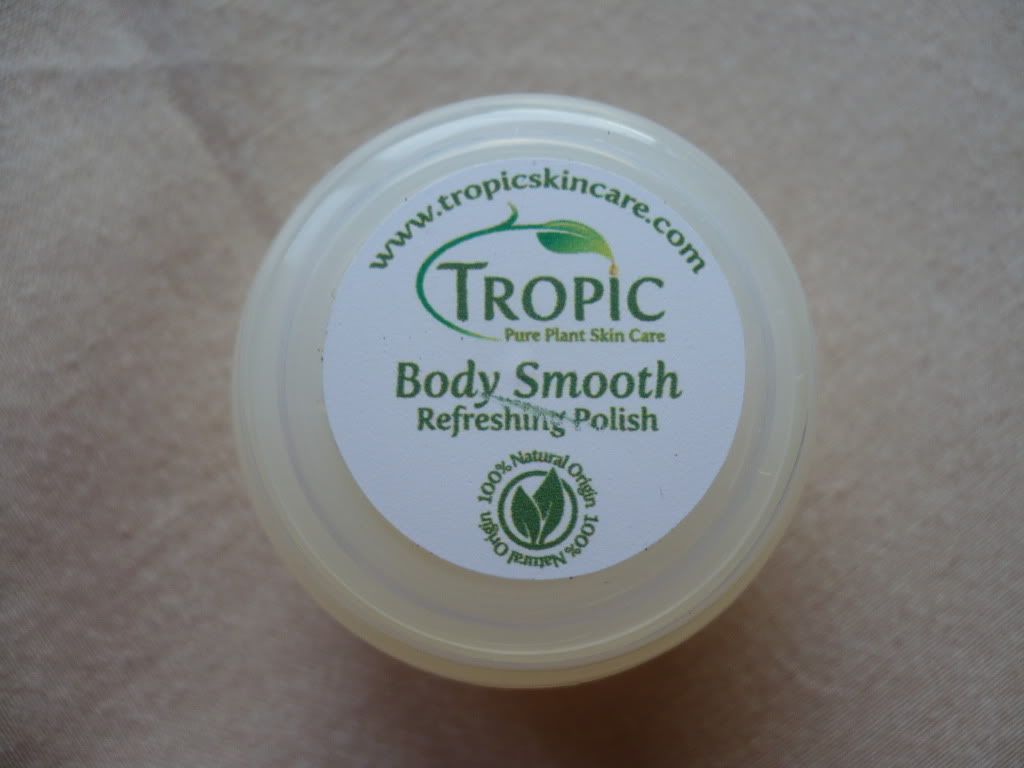 Agent Provocateur L'Agent £50
I really love this scent! I was never a fan of any of the Agent Provocateur scent because they just smell a little to "old lady" for my tastes but this one is amazing.
Very heavy on the florals but with a dark, smokey edge to it, it's a very sexy scent and one people will smell on you immediately.
Love it and will probably purchase a bottle.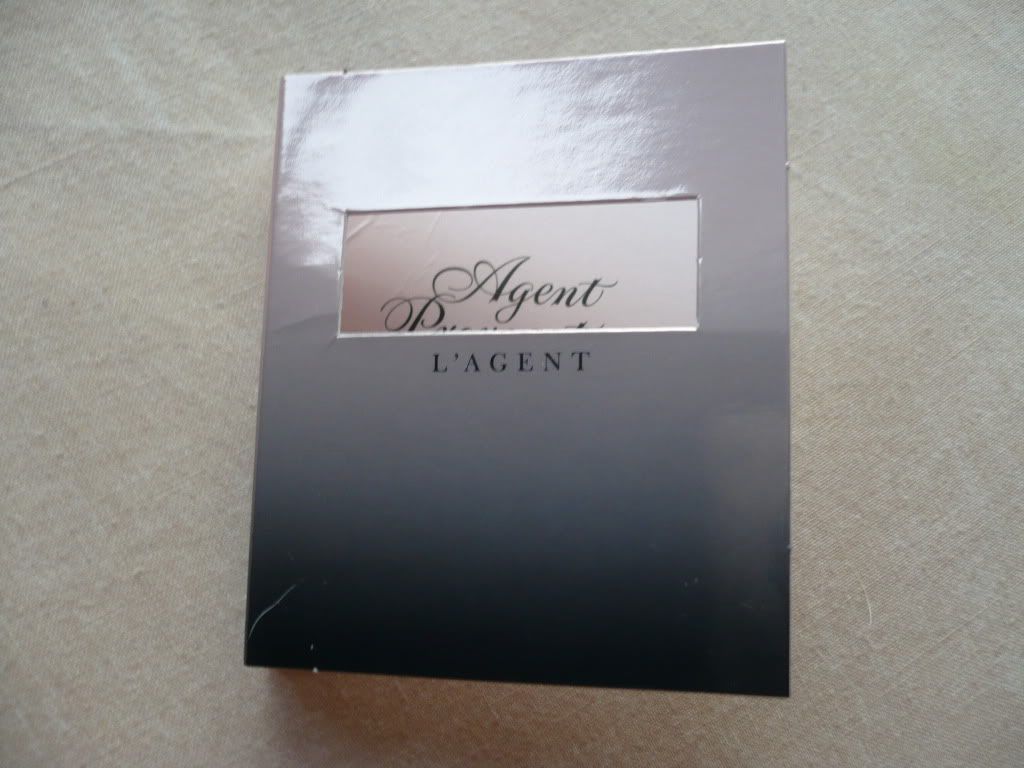 Macadamia Natural Oil Hair Repair £29.95
This is a product I already use and love and it's great to have a mini bottle to pop in your handbag for on the go touch-ups .
The oil can be used in a few different ways, as a overnight treatment for dry ends, mixed in with your regular hair mask to boost it's effects and as a moisturising serum on wet or dry hair.
It tames frizz and leaves hair feeling soft and silky without making it greasy.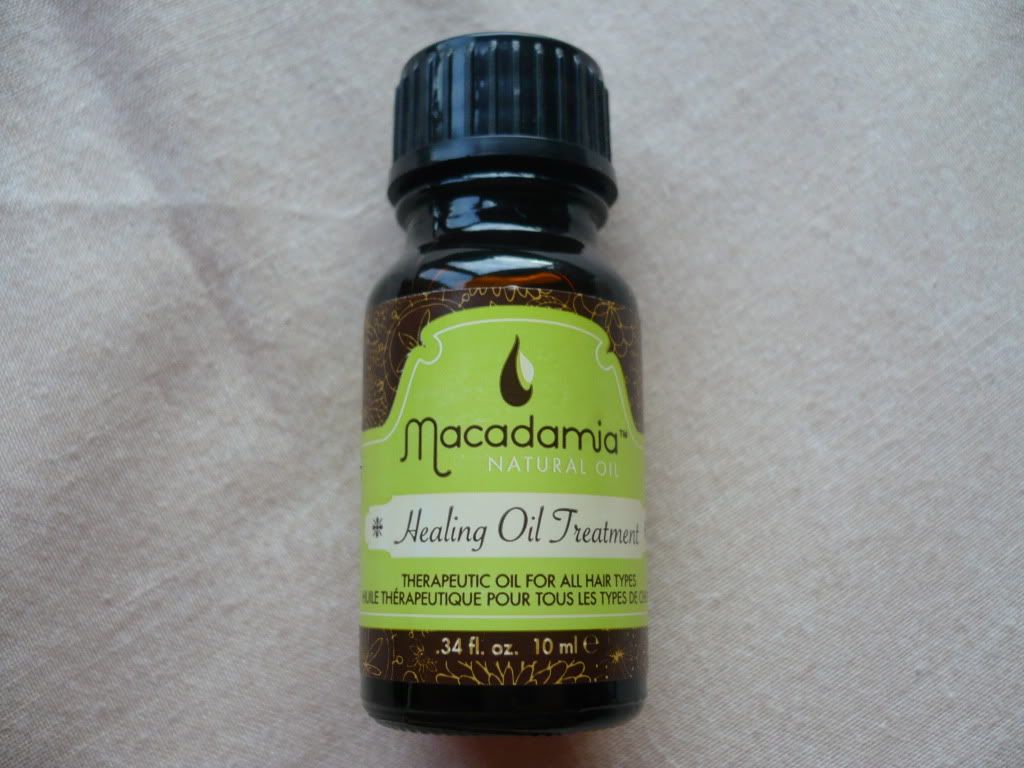 Colbert MD Nourish Eye Cream £90
Apparently this is the skincare brand used by Kate Middleton so I expect it to be good and it is.
It's nice an light, easily absorbed and really nourishes the under eye area and it doesn't interfere with make-up application.
Not sure if it's worth the price though, if it was around the £50/£60 price mark I would buy it but £90 is just ridiculous even if it is good.
Zoya Nail Polish in Tao £9.98
My favourite item in the box! I've wanted to try Zoya polish for so long so I was very pleased to see they had included a bottle for me to try.
The shade I got is called Tao and it's part of the Smoke & Mirrors collection, it's a blue toned gray with a slight silver pearl, quite an unusual shade.
Love how easily it applies the brush is the perfect size and the formula is nice and creamy so it cover really well in just 2 coats.
Really want a couple of other shades but they are not easy to get hold of, the only place I've seen them on is Ebay.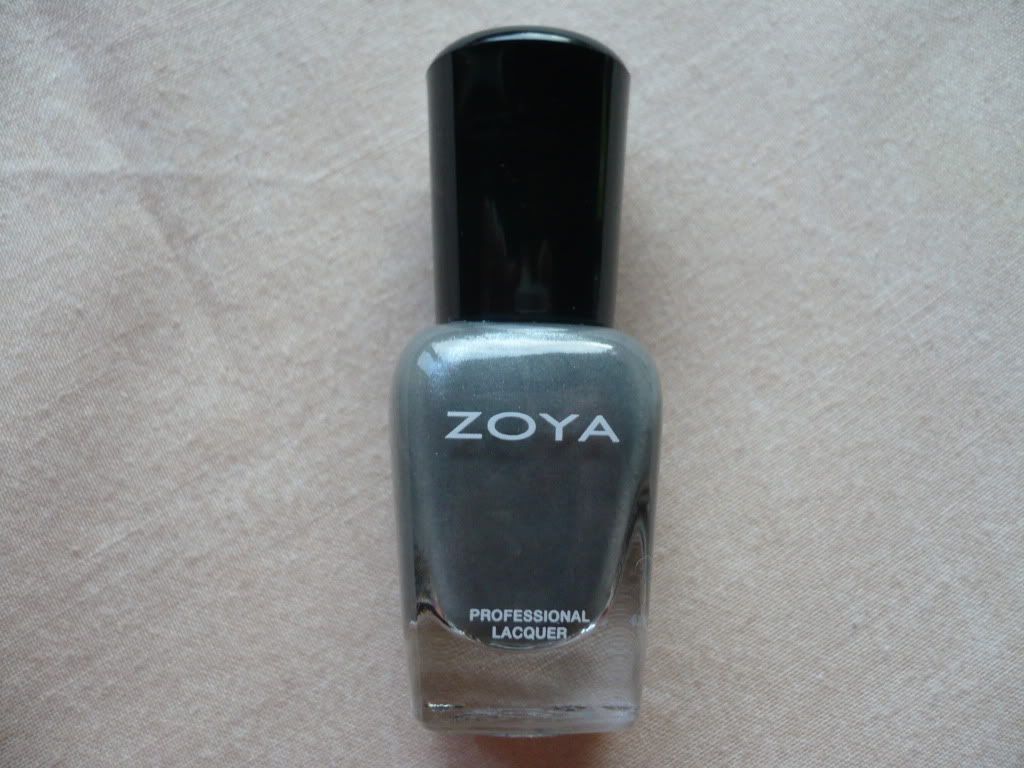 Cargo Boogie Night Eye Pencil £13
Not tried this yet but it looks nice, it's a dark blue with little bits of silver glitter.
MAC bought something similar out a few years ago and the glitter transferred like crazy so I hope this isn't going to be the same.
As an extra they added in some bronzing blotting papers from Mai Couture and a swatch board for all of the Zoya polishes from the Smoke & Mirrors collection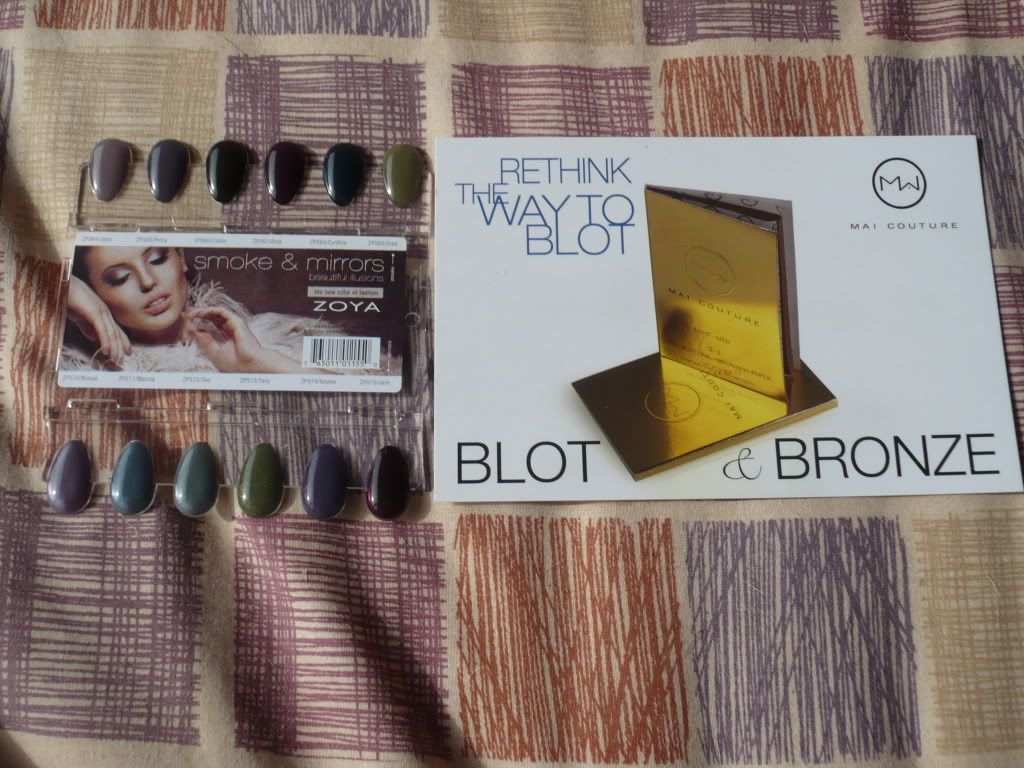 If you would like to get you first box 1/2 price use code 1BOX12 at checkout.
What did you think of this months Boudoir Prive box?