I've wanted this shade for so long, ever since I saw it on a couple of youtube gurus earlier last year. I finally got my hands on it last month and I'm so happy I did.
It's a gorgeous turquoise blue shade that very much reminds me of clear blue seas but is a bit of a pain to paint with.
It's actually quite smooth in texture but it's also quite watery meaning you need a few coats to get decent coverage.
What you see below is 3 coats but I actually could have done with 4 as my tips were still a little transparent on some nails. Despite that I still love this color and plan on wearing it a lot the in next couple of months.
Day Light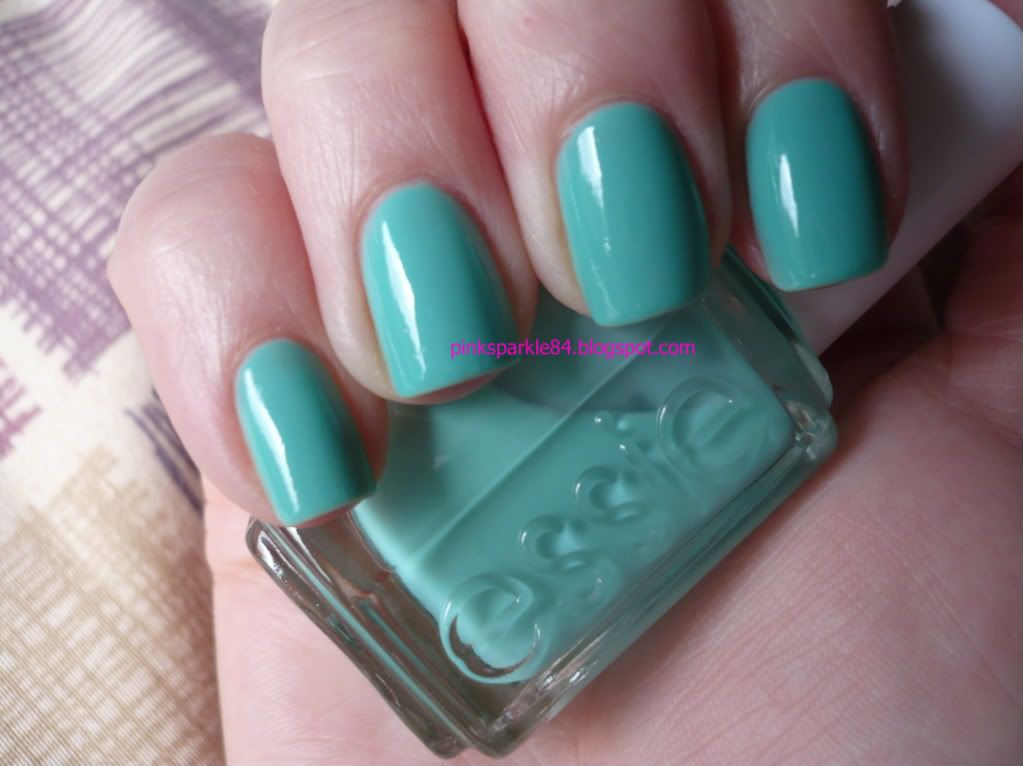 Artificial Light