Rouge Coco Shine is the latest addition to Chanel's lipstick family, it has a lightweight gel texture and most of the shades are quite sheer and juicy looking. These feel more like a tinted balm than a lipstick as they are quite moisturising and are not sticky or heavy and all of the shades are very wearable, even the oranges, bright pinks and reds are very natural and just give you an effortless polished look.
The lasting power isn't great, I get two hours at most and then I have to re-apply but I love these lipsticks so much that I don't care.
They are a little on the expensive side (£23.00) but I think in this case they are totally worth it, I have two at the moment but I have my eye on 4-5 more shades that I eventually want to get.
I got shade 48 Evasion, a nice natural peach and 54 Boy, a rosy nude and the shade worn by Vanessa Paradis in the promo.
Artificial Light
Left, Boy - Right, Evasion
Day Light
Left, Boy - Right, Evasion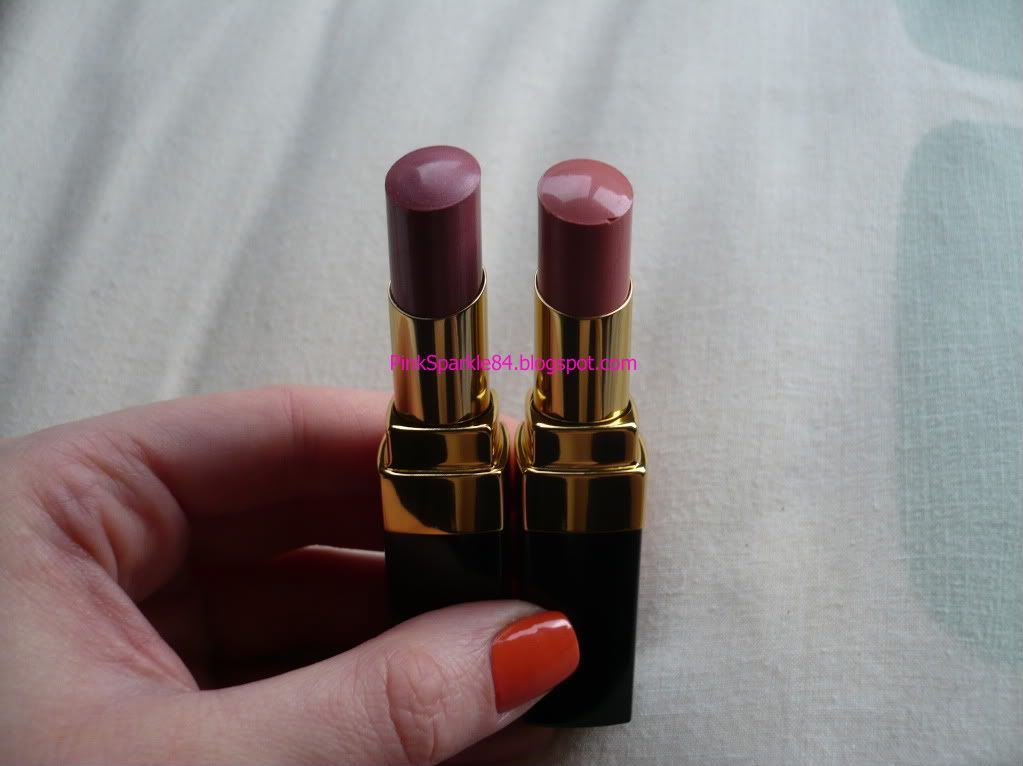 Day Light
Top, Boy - Bottom, Evasion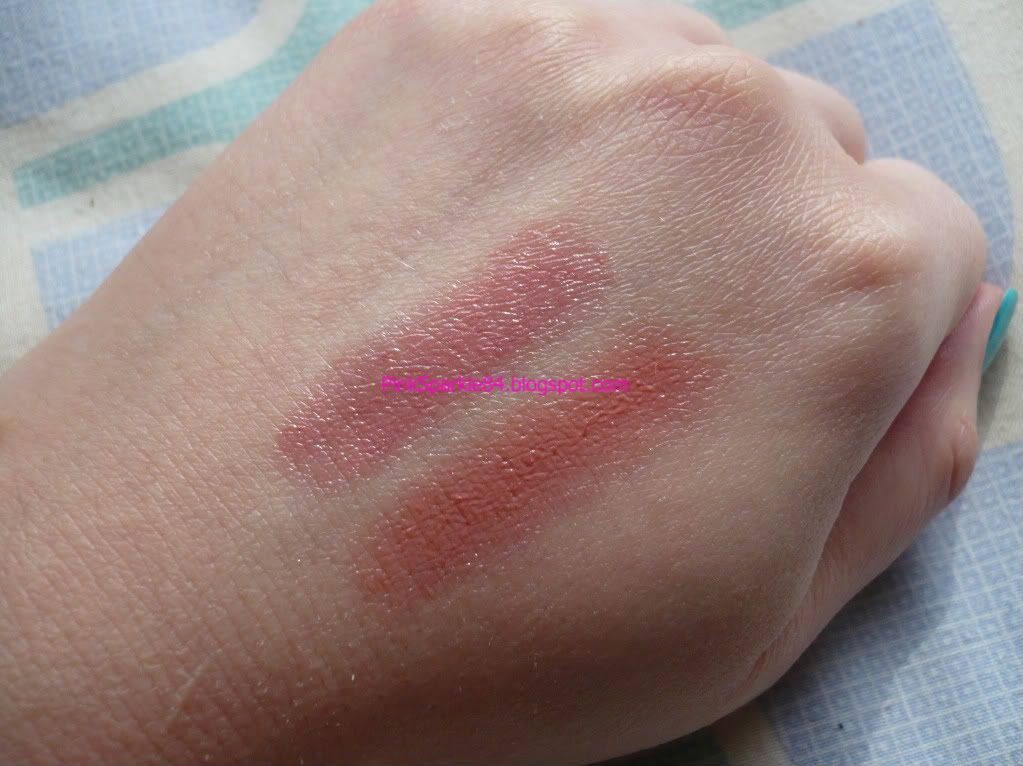 Did you get any Rouge Coco Shines? Which ones did you get?