So today I recieved my second Glossybox and I while I still think it's value for money I was a little underwhelmed with the selection of products recieved.
I don't dislike any on the products I recieved but I was a little disappointed with the fact that I didn't recieve a makeup item but I guess some months will alway be better than others.
I think Glossybox set the standard so high with the first box that people are gonna feel a little bit let down with this box but I still think it was worth £10.
From what I can see on other blogs not everyone got the same items this month and the box was customised for you according to the preferences you selected when you first joined.
This is what I got in my box: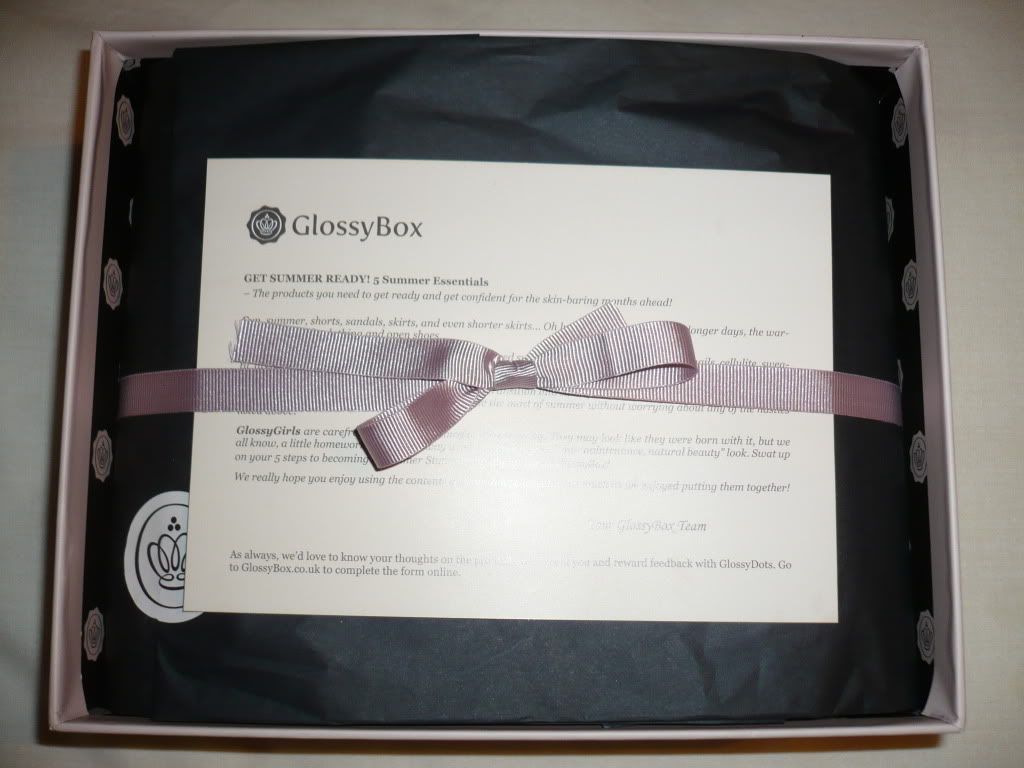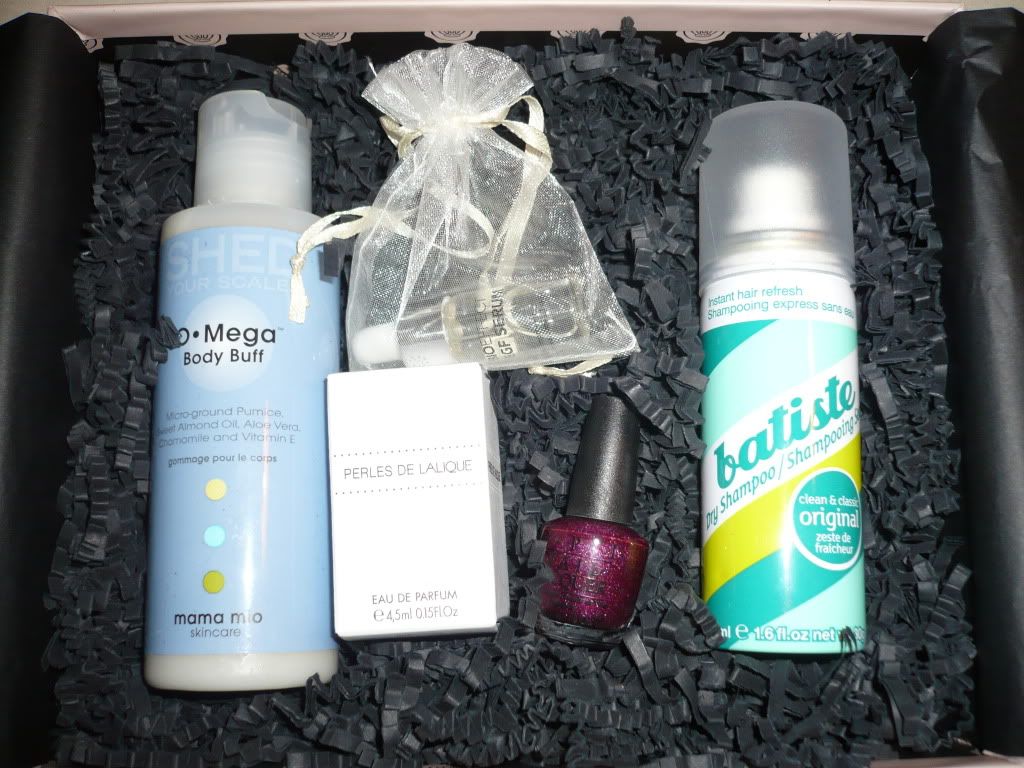 Mama Mio O-Mega Body Buff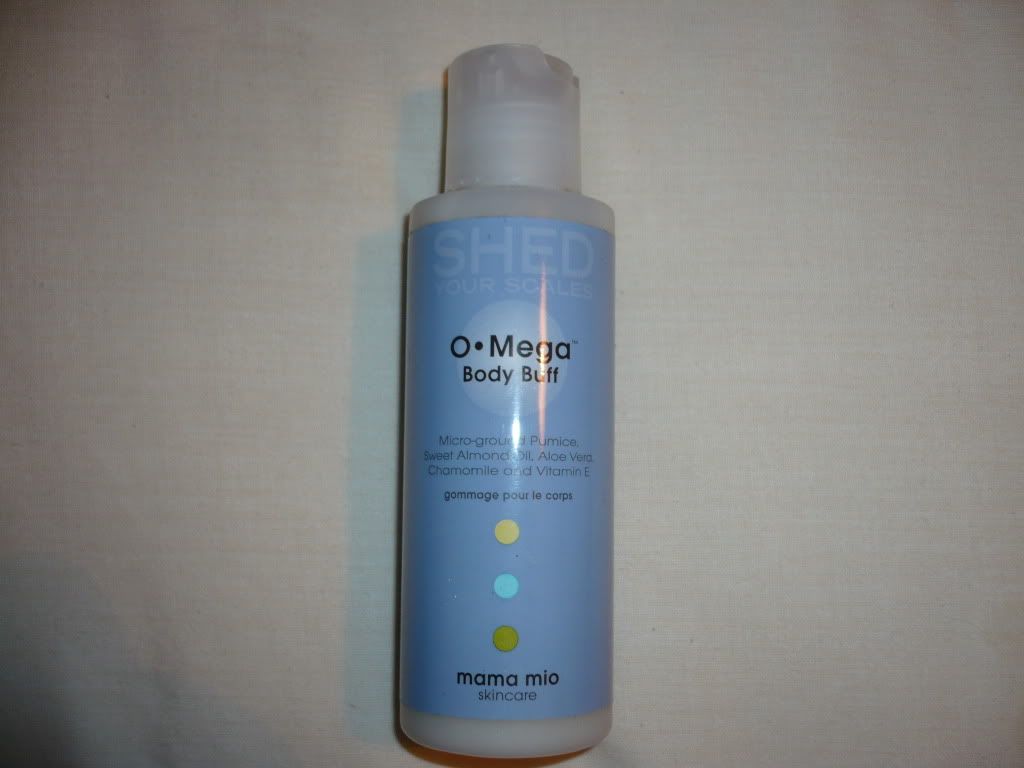 Not tried this one yet so I cannot say how nice of a product it is but it's quite a large size and should last a while.
Lalique Perles De Lalique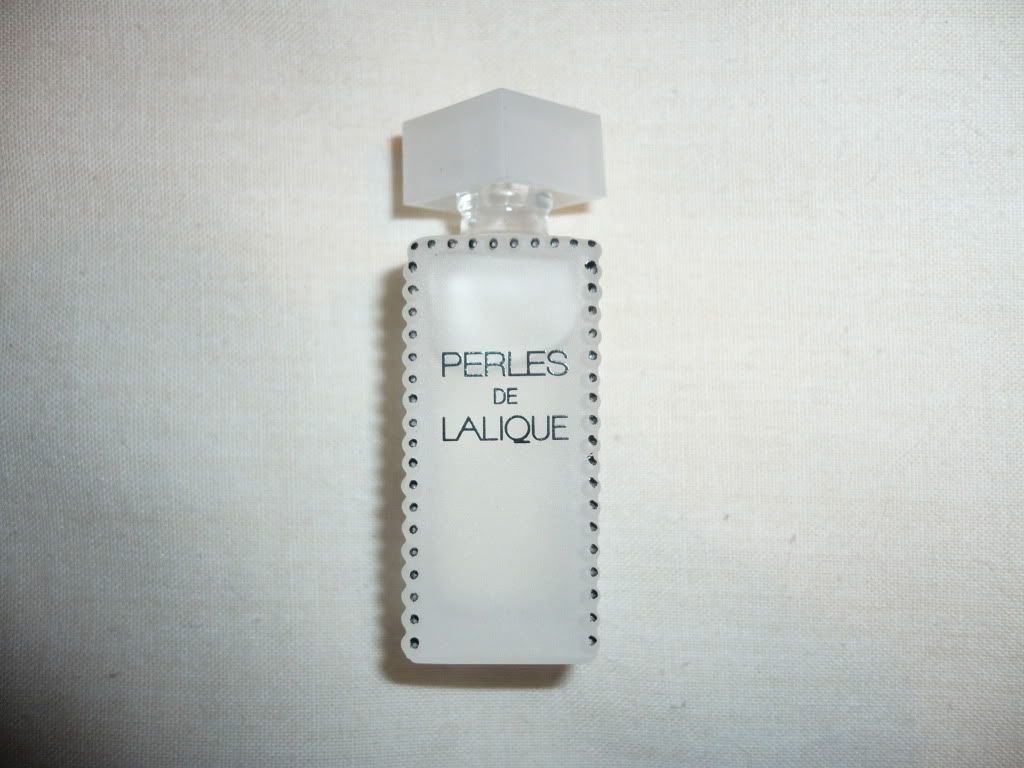 Love the bottle, not sold on the smell. It's okay but it's quite an heavy, woodsy scent and more suited as a winter fragrance. It as notes of Bulgarian Rose, Orris, Bourbon Pepper, Indonesian Patchouli and Cashmere woods.
Bio Effects EGF Serum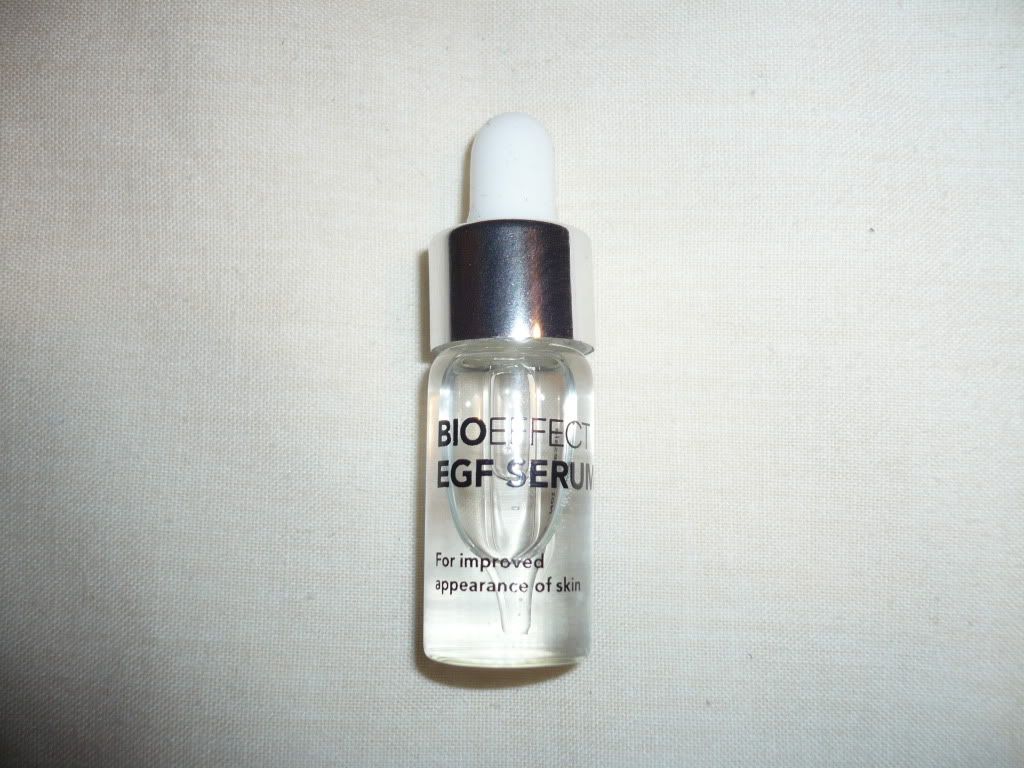 This is my favourite item, it's an anti-ageing repairing serum that help speed up cell turnover. You are actually getting a decent sized sample here as the full size of this product retail at £125 for 15ml.
There was also a voucher in the box for £30 pound of the full size product and I'm very tempted to buy it.
It makes my skin feel amazingly soft and it looks bright and refreshed.
OPI Nail Polish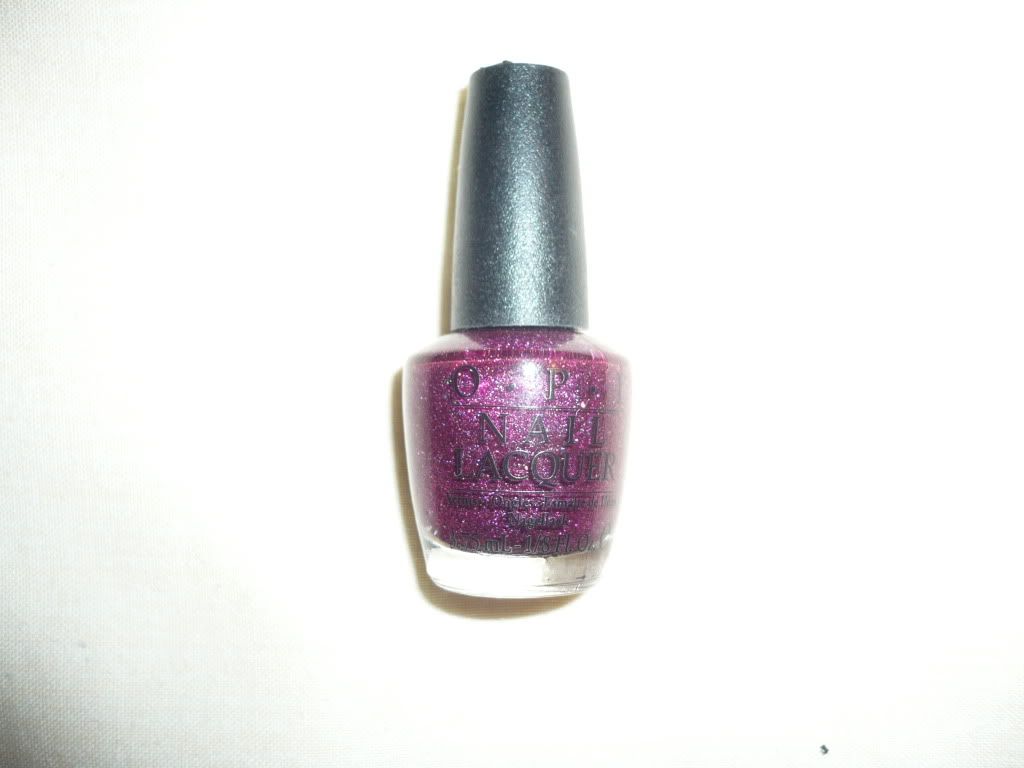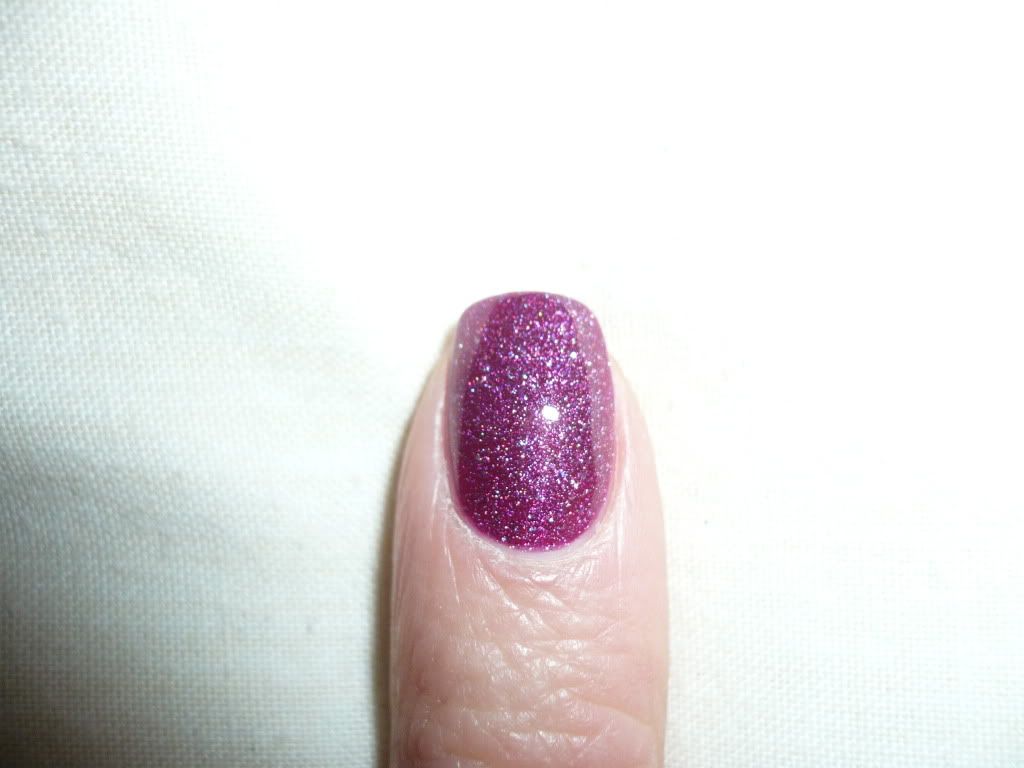 I love OPI polish so I'm glad this was included, it's a pretty berry shade with loads of little particles of holographic glitter.
Batiste Original Dry Shampoo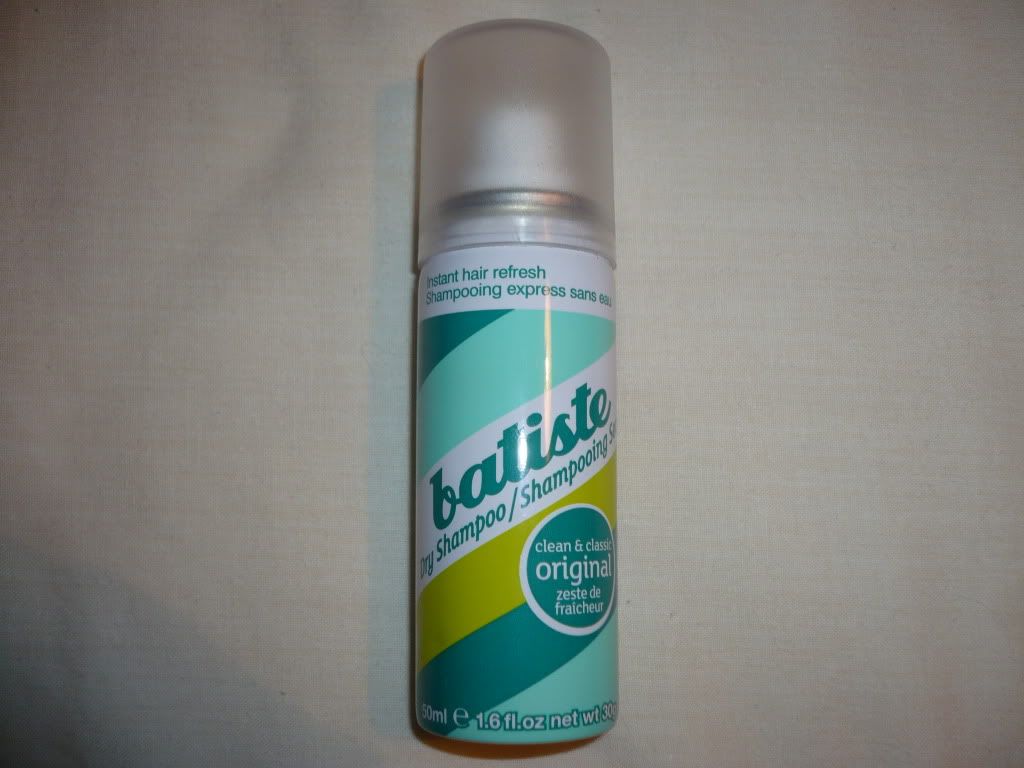 The thing most people are disappointed with, personally I don't mind as I was going to go and buy one of these for my handbag and now I don't have too!
I love Batiste and have gone trough loads of cans, it's amazing if you have greasy roots but also if you just need loads of volume or a matte texture.
So what did you think of this months box? What items would you have preferred and what do you like to see in next months?