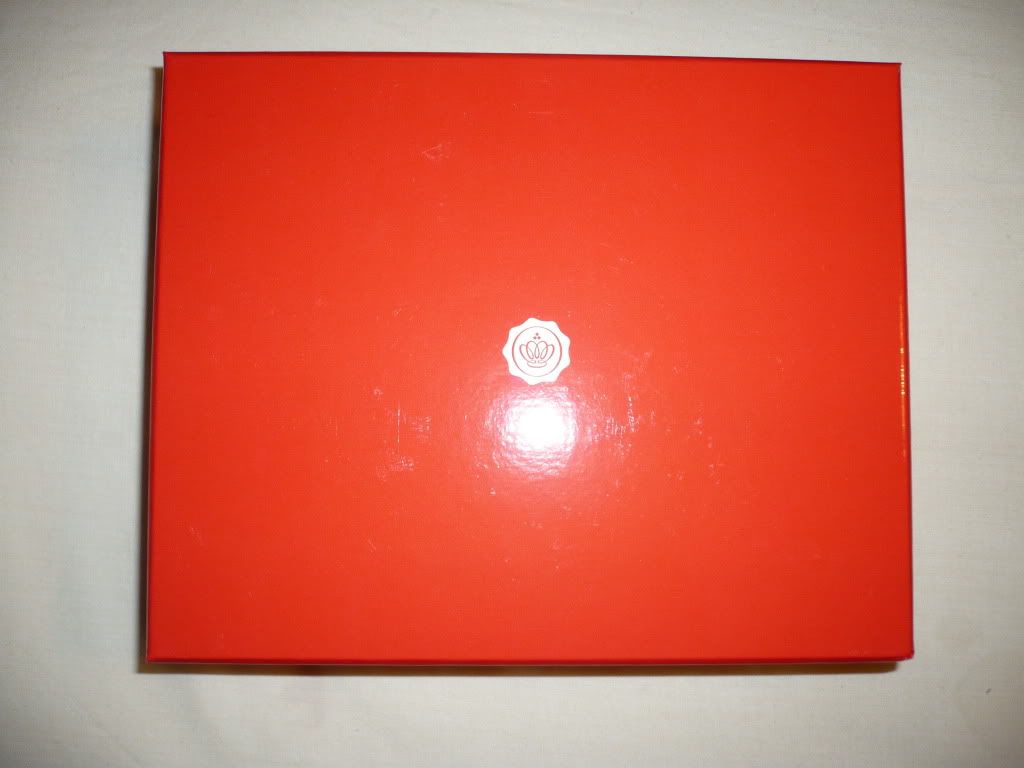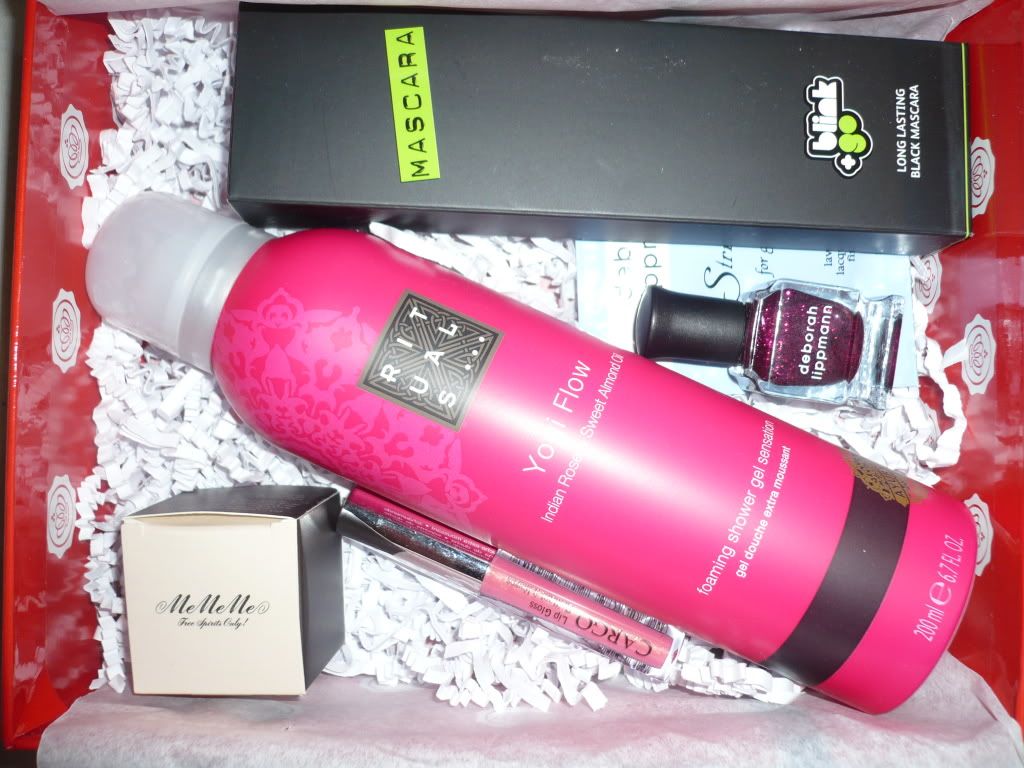 Rituals Yogi Flow Foaming Shower Gel
I love the smell of this and you only need the tiniest amount to get a really good lather.
I would definitely re-purchase and I'm intrested in trying some of the other scents.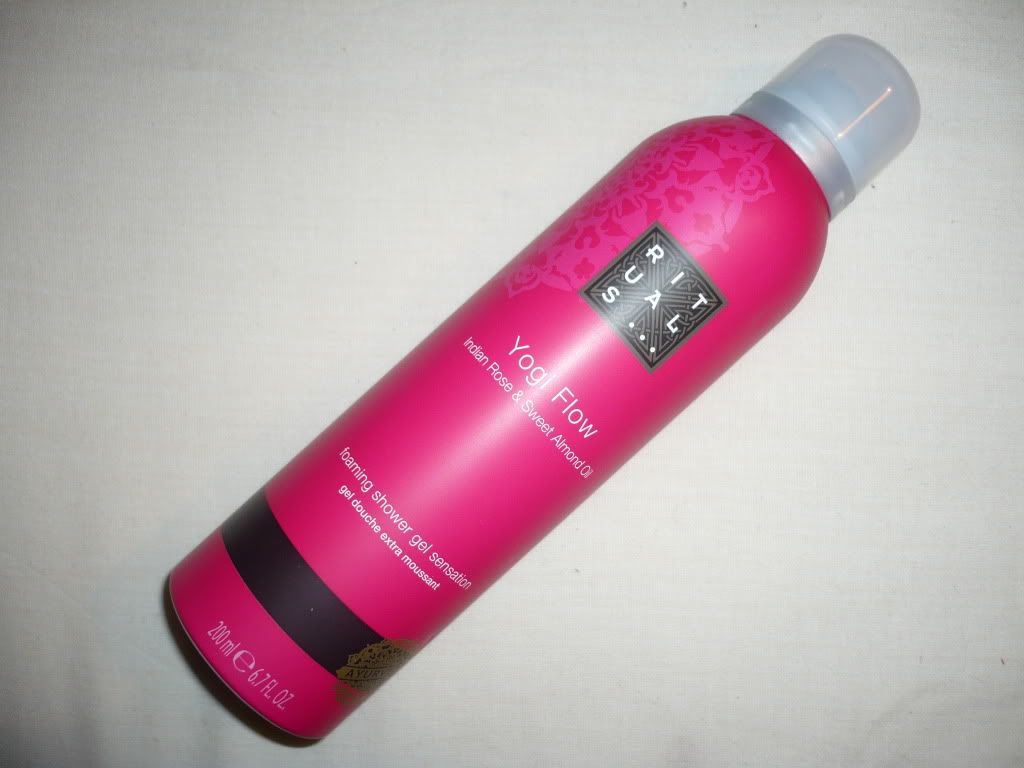 Deborah Lippmann Nail Laquer in Razzle Dazzle
The consistency was a little thin on first coat but the second coat covered beautifully and the shade itself is very pretty, a dark purple base with a raspberry shimmer.
The lasting power was really good too and when I took it off 4 days later it hadn't chipped one bit!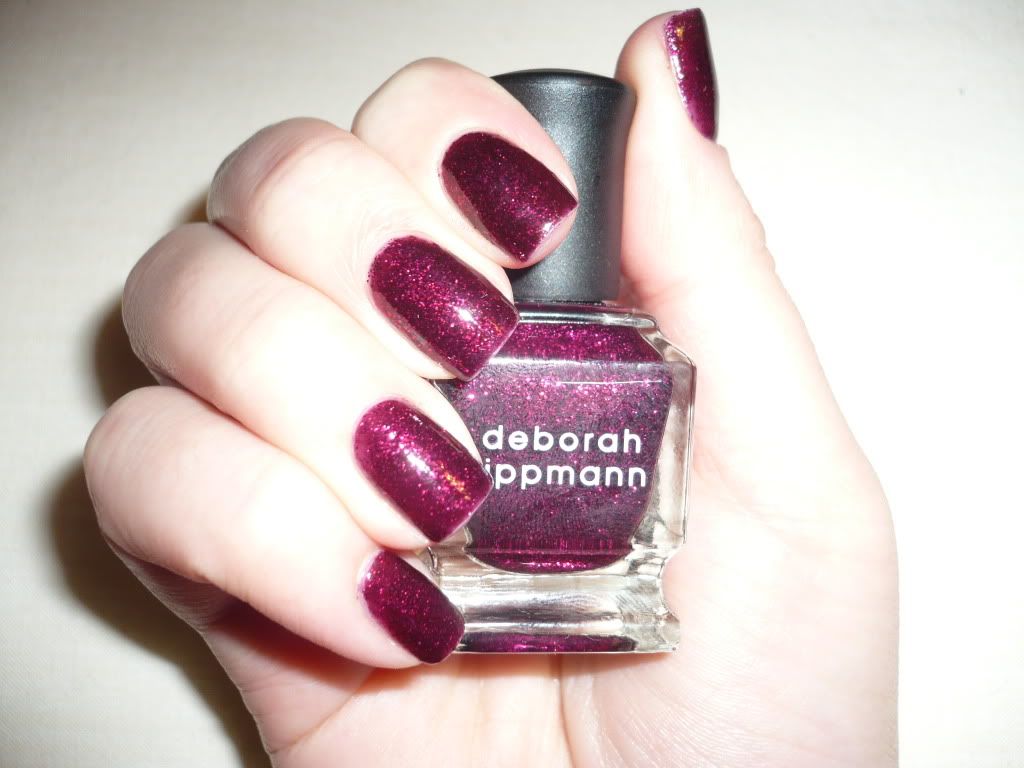 Cargo Lip Gloss in Tokyo
A lovely pinky coral shade with gold shimmer, it felt nice and smooth and wasn't sticky but pigmentation is quite sheer which is a shame because it's a pretty colour.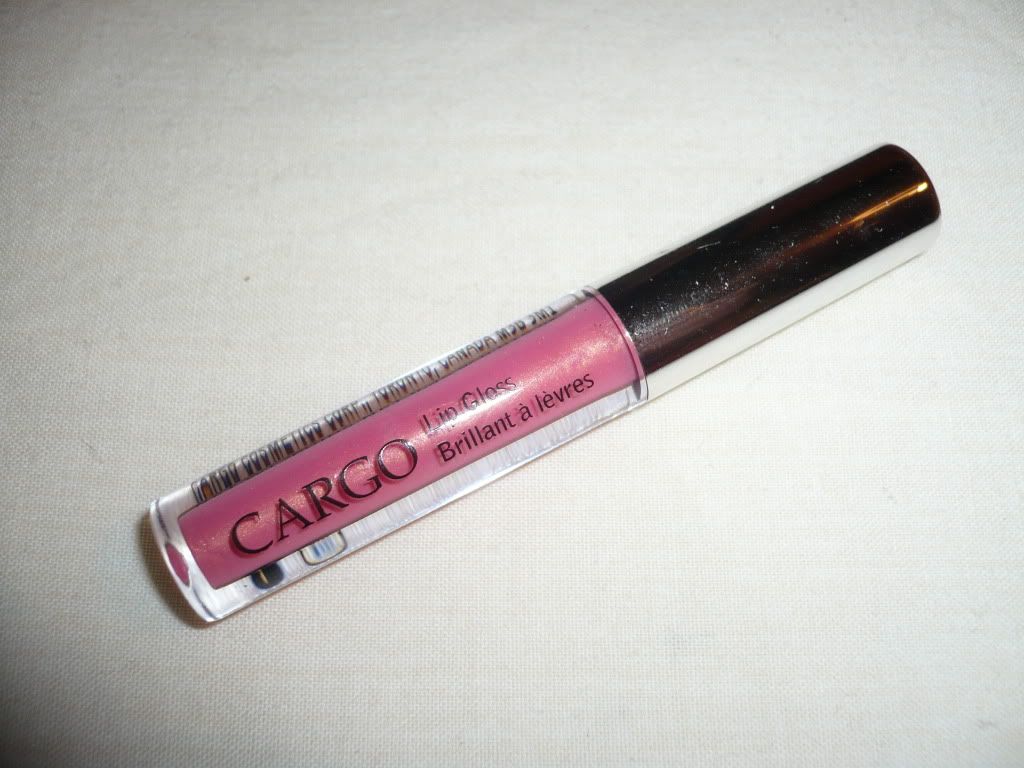 Me Me Me Seventh Heaven
I almost bought the full size of this and I'm so glad now that I didn't,it's not a bad product as it moisturises well enough and provides a good base for makeup but for me the strong citrus smell is very off putting.
It almost as the same sort of scent as a lemon wood polish and those kinda scents literally make me feel sick, if you like citrus you will probably enjoy this product.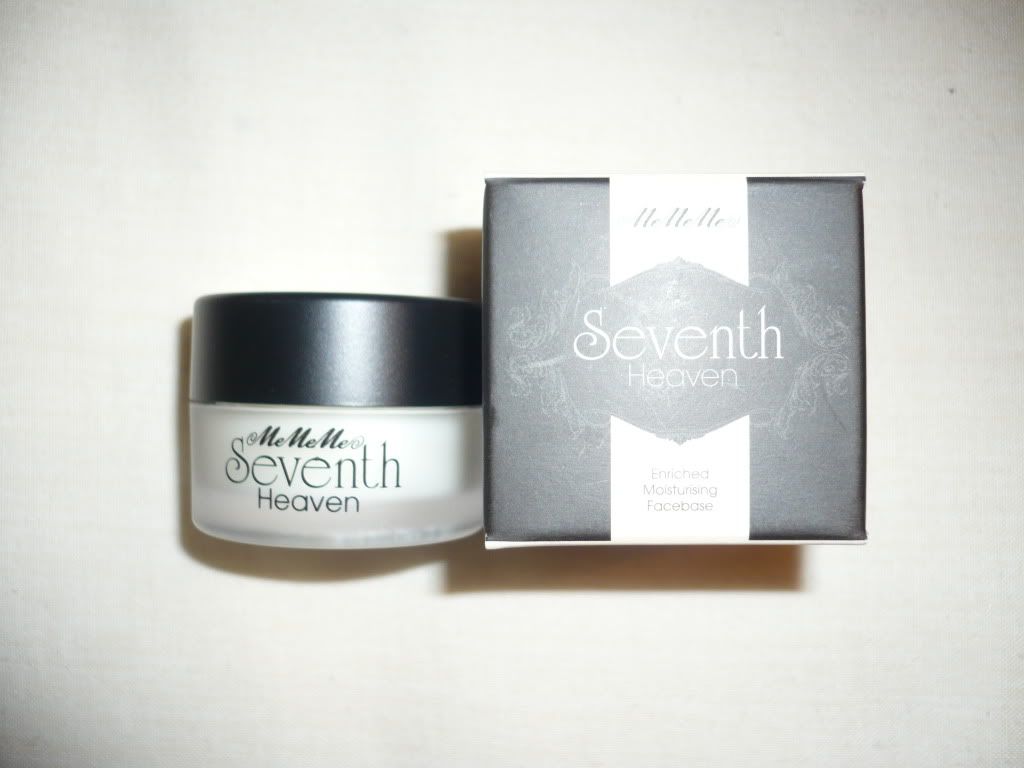 Blink + Go Long lasting Black Mascara
Love the fact that this is a full sized mascara but this did nothing for my lashes, no volume or length and it made my lashes feel really dry and crispy. Not a fan!