Les Fleurs D'Ete De Chanel is the brand new summer collection for this year, it consists of lots of bronzy shades for the face, mossy greens for the eyes, corals and pinks for the lips and yellows and pinks for the nails.
It launched Friday in the UK and it's already proving to be really popular especially with the nail varnishes and bronzers.
Since I first saw the promo pictures for Chanel's new summer collection I knew straight away what I'd be getting and for once I stuck to my list and wasn't tempted into buying more.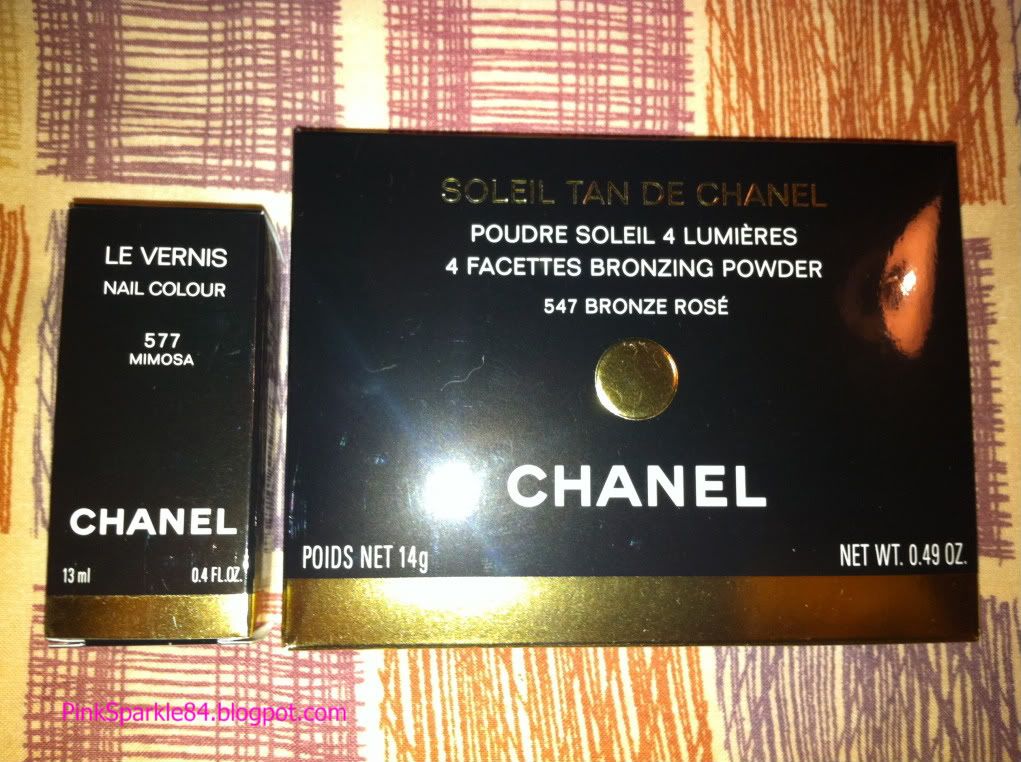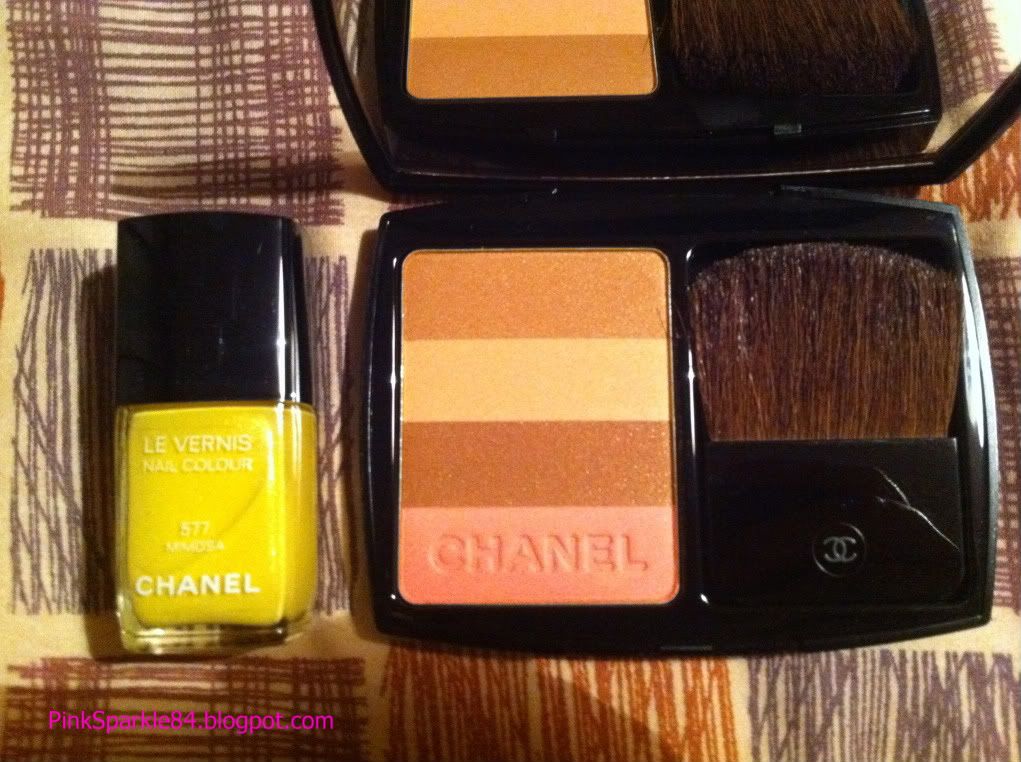 I got the bronzing powder in Bronze Rose and the Nail Colour in Mimosa.
Mimosa is absolutely stunning in real life and the one thing from this collection that's going to sell out the first so if you want it you need to get it now.
I don't have swatches yet but will do a separate post for that.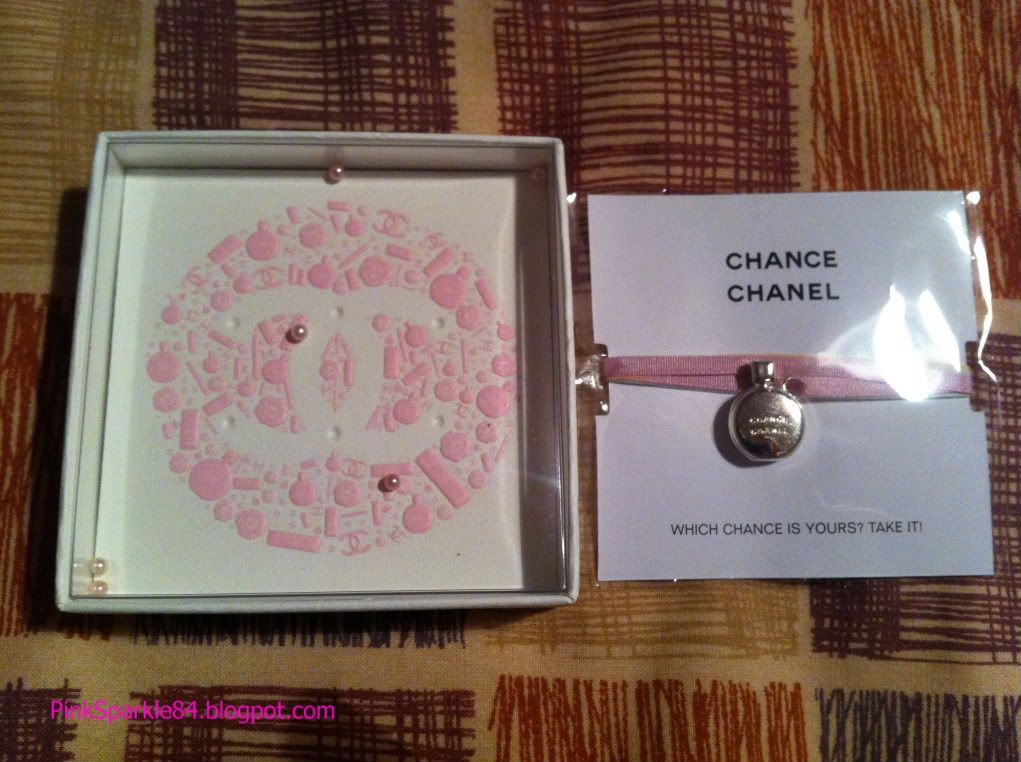 The lovely lady at the counter gave me a couple of samples of perfume and mascara to try and she also gave me these two cute little items.
One is an handheld puzzle game were you have to get the pink pearls to stay on their marks and the other one is a adorable Chanel Chance bracelet charm.
What do you guys think of the new collection and what is it your gonna buy?