I know I'm really late posting this, I've had the items a couple of weeks now but just haven't bothered to show you all, very naughty I know.
I don't think either collection is particularly unique but I personally loved Warm & Cozy just because it's full of nice everyday wearable neutrals.
Love Lace I wasn't has keen on as a lot of it his very frosty but I do love the Khol Power pencils and I'm very tempted to go back for Sense Of Style.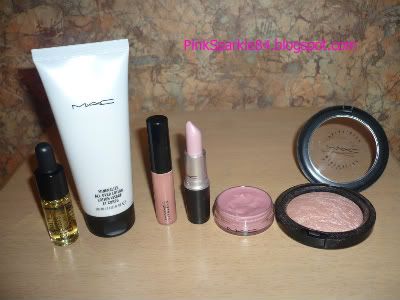 Care Blends Essential Oils in Grapefruit + Chamomile - I've only used this once since I got it so I cannot really say how I feel about it yet, it certainly didn't make me oily and did had a little bit of extra moisture but I'm not sure if it's worth £14.
Mineralize All Over Lotion - OMG do I love this or what? It is the best moisturiser I've come across in a long time, very thick in texture so it takes a couple of minutes to absorb but it leaves skin feeling deeply hydrated but not greasy and creates the best base for makeup. The bad part is it's not permanent so I'm gonna have to stock up while it's still available.
Lipglass in 2N - I bought this the last time it came out with the N Collection and while I absolutely loved the color there had been a problem with that particular batch and it when rancid within the space of a month, this new batch has no problem and the color is gorgeous and so worth getting.
Lipstick in Pretty Please - Love the color in the tube but on my lips it just shows up has frost so I cannot use it on it's own, however it looks nice over other light pink lipsticks such as Creme Cup and Angel.
Tinted Lip Conditioner in Feelin' Good - I love this color so much I bought 3 of them and I hardly ever buy backups has I usually have trouble finishing the first one. I'm glad I did cause I've used quite a lot of it already, it's a gorgeous milky pink and it helps tone down my lips while keeping them moisturised.
Mineralize SkinFinish in By Candlelight - I looked at this one and passed on it at first cause it looked way to frosty but I saw a swatch of it somewhere, I can't actually remember were, but it looked so pretty I went back and got it and I'm glad I did cause it's gorgeous. It is very shimmery but not in a greasy way and it's a beautiful peachy pink shade that just suits me so well.
What did everyone else get?